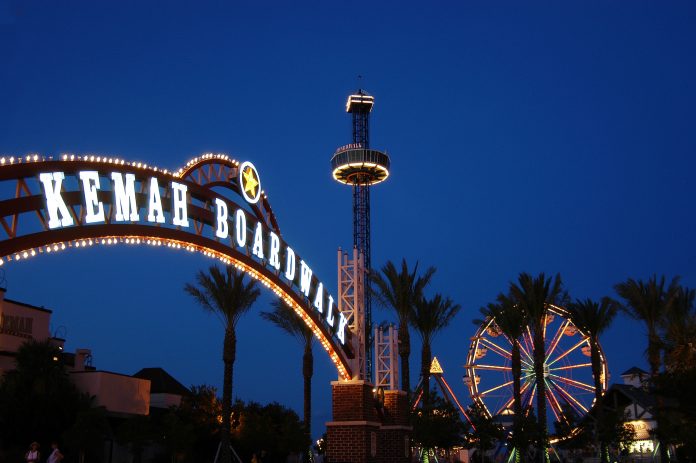 While there are several recreation spots for your family in Houston, you might as well spend it wisely. This article lists down five amazing places in Houston for your family recreation in case you do not have anything in mind at this time.
Wet 'N' Wild Splashtown
It can be very hot traveling around the different places to visit in Houston, and the best way to cool it down is by giving your kids a treat at this place. This is also a great way of putting their eyes and minds off on their mobile phones and video games. While they are enjoying the numerous activities here, your partner can relax on one of the lounges around and you can stretch those muscles after days of just sitting on your office chair.
Discovery Green
If you have teenagers with you, they will be enjoying numerous sites in this 12-acre of land that will be perfect for their next Instagram post. Take a wonderful picture with your family as the Synchronicity of Color forms a beautiful background. Once done with the shoot, surprise them by taking the stairs behind this structure. The stairs will lead the guests to an underground garage. Other attractions that your kids can enjoy are the Gateway Fountain Splash, John P. McGovern playground, and the Mist Tree.
Hermann Park
Another great park that is just close to Discovery Green is Hermann Park. The picnic ground is perfect for your grumbling stomachs. Spend your lunch here, and afterward, your kids can go back to their "playing" activities like the Buddy Carruth playground. For the grown-up kids, they can enjoy the pedal boats at the McGovern Lake. While they are busy with their time, you and your partner can just relax for a bit under the shaded trees that are almost anywhere in the park.
Houston Zoo
The time you spend with your children is not complete without going to the zoo. The best place that you can go to is at the Houston Zoo. The zoo boasts 6,000 animal exhibits that you can show to your kids and educate them as well. There is also a place where they can pet the animals. This is an activity that your kids will surely enjoy.
Buffalo Bayou Park
The best way to round up the five places to visit in Houston is by going to the Buffalo Bayou Park. This place certainly has all the places suited for all ages.
It also has a park for your furry friend called the Johnny Steele Dog Park. When it is dinner time, you and your family can head out to Kitchen at the Dunlavy that is a glass treehouse. The food is not just the attraction here but also the fantastic chandeliers. And if you are in luck, you might even see the bats coming out of the Waugh St. Bridge! This one is unpredictable but it will surely be a delight if you chance upon this.