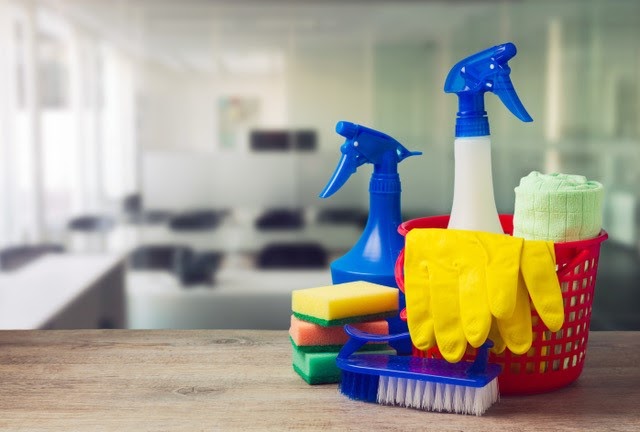 If you are dealing with a commercial building, then you have to take special care of cleaning and maintenance. There are special criteria for commercial cleaning, and special care is taken for sanitizing and disinfecting.  In fact, this type of special cleaning could be done once a month, and the cleaning agent will take special care to maintain these spaces. There are special areas that need to be taken care of.
Elevators and staircases: The elevators are used every day, so that should be maintained often like daily. The waste and litter will be picked and the handles to be sanitized and polished every week. That would be ideal.
Restrooms: Restrooms have to be cleaned up regularly. This is a place that is used by hundreds of people. In fact, the sofas and chairs to be wiped and the toilets thoroughly cleaned regularly. Vacuum sweeping should be performed throughout the day.
Furniture: The lobby furniture to be wiped and cleaned of any finger stain. That should be done every two days. In fact, any special stain to be treated immediately by the regular staff. The threshold areas to be cleaned every day with a special mopping facility.
Lobby desk: The lobby desk is the place that has to be maintained with special care since it's the place to receive papers, delivery boxes, equipment, and also food. The place is required to be kept dust free and sanitized always. The lobby is the most used area of a commercial or even residential complex.
Windows and doors: The windows and doors can be cleaned every 2 to 3 days. In fact, the panes should be treated with special wipes and liquid cleaners. The doors are required to be treated with special polishes. The doormats need to be brushed regularly to keep off the dirt.
While you opt for an office cleaning service, what are the things you must keep in mind?
A clean and healthy working environment is mandatory for a very much productive environment. You may go for a high-grade cleaning service, but there are certain facts that are to be kept in mind.
The service should pay attention to every detail.
The company's vans and other equipment should be in good shape.
They should be familiar with the unique problems in the area. A cleaning agent who has previously worked in the same area with other clients can be the best choice as he knows the problems previously.
The cleaning service should carry a sufficient insurance amount. Cleaning is a delicate job and involves handling fragile things that can break easily. The cleaning company must get insurance coverage that is enough to repay the penalty if any during the course of the job.
The cleaning equipment should be green products and environment friendly as much as possible. The agency must use eco-friendly cleaning substances especially those which are easily degradable.
The office cleaning service must be having a sufficient amount of staff and can handle the overload. A bigger team is a great asset since the number of hands can manage a bigger volume of work.
There must be somebody responsible for handling the complaints and problems.
The task of cleaning in a nutshell: While opting for commercial cleaning, let's make a gist of the things to be done according to frequently.
Daily cleaning: There are some tasks that need to be done at least once a day which include cleaning the toilets, stairs and dusting the common lobby sitting arrangement.
Weekly cleaning: You may allow the glass panes of the windows and doors to be cleaned once a week. Make sure that they are cleaned effectively with water, soaps, and ultimately sanitizer.
Yearly: The office cabinets can be treated with pest control and sanitized once a year so that the furniture is kept free of any possible germs.
The frequency of cleaning also depends on the type of your business. Say, for example, hospitals, restaurants, and day-cares need to be cleaned on a regular basis. Offices of an advertising agency, car dealership, banks can be cleaned weekly. There is a term called zone cleaning program which makes sure that all parts of your office are cleaned by the end of the week.