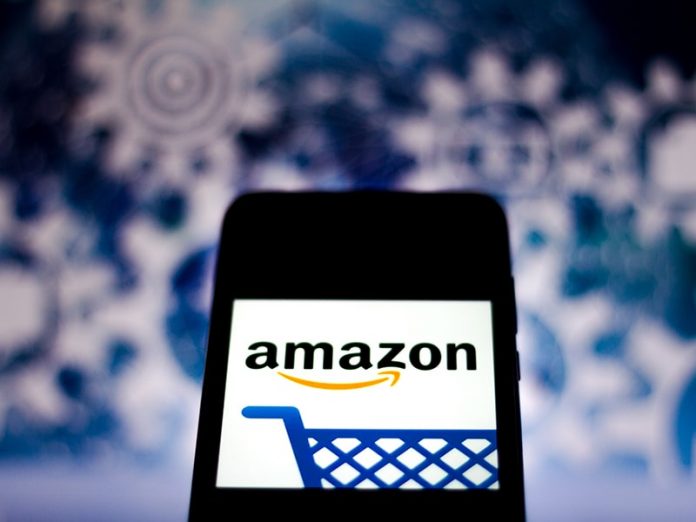 There is no doubt that Amazon can quickly help you find almost everything one can want to buy; among millions of products, books are one the things that can be seen being sold all over the platform and loved by all. Some multiple sellers and authors use Amazon for selling their books. 
To successfully sell a book, marketing is very vital. There are multiple ways to market a book; however, not all people are aware of the method they should choose since they also need to focus on the rules and regulations regarding the Amazon platform. If you are also finding ways to market your Amazon book, you can opt for olifantdigital.com or follow along because here are some ways you can use: 
Create A Good-Looking Cover 
Having a look that attracts the buyers is very crucial as it markets your storyline and theme of the book and according to the Facebook ads agency, pretty things are easy to love from a general perspective as they are easy on the eye. This is why you should focus on getting good quality and good-looking, creative cover. 
You can opt for a professional designer who could incorporate the theme into the cover as well.  If you are not aware of professional designers or do not know where to find them, there are plenty of them online. You can negotiate prices with them as well—file hiring a professional designer. Make sure to go through their old work to differentiate whether they can deliver the cover in a certain theme that you want.
Boost The eBook Metadata on Amazon 
A nicely edited book is a book that sells out more, so make sure to compile the book in a good sequence and with a trained book editor. After you have covered both good editing and a good look for your book, you need to focus on the metadata of the book. Metadata is just a technical word that stands for external data regarding a specific book. 
Amazon helps the user by providing the metadata as well as the overall setup of it. This is where you need to set up the interface of your KDP before the book is published. Write about hundred words regarding the description of your book as till will help you optimized the metadata of the book.
Early Reviews Before the Listing on Amazon 
As a person who wants to promote their work, it is important to focus on early reviews. The main idea of early reviews is the review gotten and published before the actual selling of the book in the market. 
The majority of the readers that buy books on Amazon highly focus on the reviews of the books; however, if there are none, there are high chances they will ignore the book and opt for some other books with good reviews. However, getting this kind of review before the actual launch is very hard, so make sure you do it lawfully as the Amazon laws and rules at very strict. You can opt for giveaways as well.
Take the Amazon Algorithm into Consideration
Everything regarding the sales on Amazon is focused on the concept of ranks, which is highly critical to have the best rank all the time or at least on frequent weeks on the Amazon charts. If your book manages to be on the top of the Amazon book list, more and more readers will be attracted to buying it. 
There is no particular information or insights on how the actual rankings mechanism work; however, the impact is known to all. A good Amazon ranking can be the best way to boost up your book marketing. You can also opt for various other strategies that are compatible with the algorithm. 
Focus on Establishing A Good Forty-Eight Hours Blitz
The intensity of sales is a critical part of book marketing which is why a lot of Amazon authors and sellers focus on getting fast sales of every copy available within a small amount of time. If you want to do it, you might want to focus on the well-known technique known as stacking. It is one of the book planning techniques used for boosting online book profiles. 
This is where people opt for deals on books and buy books in bulk due to high promotion rates. Buyers need to set a solid price and then keep on stacking to gain the book on promotional prizes. 
Organize the Overall Progress 
This is where you need to focus on clearing up all the progress pile-ups. Have an open time without any kind of task. Now that you are free and your book is about to go live today, make sure to engage in any queries online. This can be considered as an optimized service that can be a part of last-moment marketing. 
Go over all the detail and see if anything needs setting or retouches and come up with easy answers. As a book owner on Amazon, you only work on the marketing matter the last few days. You can also work on the halo sales concept while you are at it. 
Opt for A Trial Period Strategy 
Marking a book is indeed no joke, and it takes high determination and hard work to pull it off. There are various aspects, both internal and external, that can turn the tables in no time. 
So, if you fail to market your book in the first trial, don't get disheartened. Try to do it again after about three months. The other prospect of this theory is the fact that the book may be in the market now; however, marketing is still a continuous process. So, the nighty days rule still applies here. You need to redo or retouch your editions each nighty day. 
In Conclusion
To conclude all the given information, these were the tips you need to follow to ace your book marketing and gain perfect sales revenue. Hopefully, this would help you understand the Amazon market well.