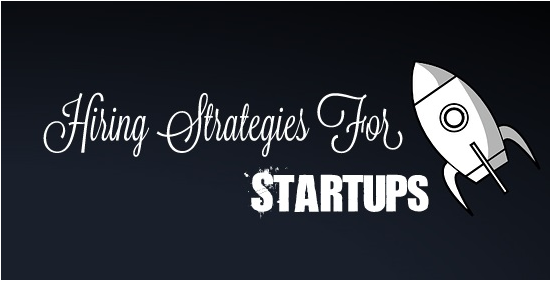 You don't have much of a company if you are lacking a strong and dedicated team. However, at the same time hiring for startups can be quite challenging. I have been looking to hire an engineer to join my team at pulsd and I have come to believe that hiring is one of the most basic things for any startup. Here are a few points down from my experience to help you in your hiring efforts.
Look for someone smarter than yourself.
As the saying goes, talent attracts talent. While experience is a consideration and an important factor in determining someone's success most employers tend to shy away from hiring individuals with higher experience than they have. This, however, should not be the case, in fact, if you consider yourself the smartest person in the house you should proceed to hire someone better than you are.
Before hiring you to need to test your new recruits with a real-life technology problem.
I am pretty sure you don't want to end up with an inexperienced fellow who presents himself/ herself outstandingly during interviews. This why you to present a real-life situation problem to your new recruit before you can proceed to hire the individual.
Don't focus much on the resume.
Experience is everything and you are not going to find it on the resume. Paper accolades may look nice but usually, they don't speak much when it comes to a real-life situation.
Ask them what they like most.
In this cases you should be able to determine their hobbies, you will want to end up with someone who likes what he is doing. That passion is what you need to drive your new startup ahead.
The experts should be truly an expert in software development.
The individual should be well acquitted and flexible with all programming languages, tools and all that a software engineer requires.
Arrange for a personal interview with your prospective employee.
For a startup, you typically require someone who displays traits like versatility, adaptability, self-starter personalities, and risk-taking traits. To ascertain these traits on an interview situation you need to enlist the help of other experts in the field. It could be one of your partners or someone who is an expert in software development. These guys will help shape your final thought before making any decision.
Don't always hung up on experience.
Guys with lots of years of experience work well will already established institutions. If you want someone to push your startup forward you should also try newbies. For a quick search, you can type software companies near me and you will have great options to choose from.
Communication skills are an important factor.
The general notion is that communication is not, however, this only true for big and established organizations. Never underestimate the need for communication skills.
You should set straight your needs and expectations before starting off.
What are your expectations for the new employees? Before hiring you should come straight about your expectations and allow your employee give his/ her concerns on the same. If for instance, you want them available 24/7 you should make them know it before you give them an offer.
Make sure they are good at written codes.
Usually, written codes are the most underrated skills in software development however it is also true that none will want to cooperate with someone who writes messy codes.
Lastly, nothing should be taken for granted, right from your expectations through to the interviewing processes, this is the only way you are going to arrive at what you want.