Do you need a step-by-step guide on starting your LLC in Texas? Here we will show you how easy it is to start an LLC in Texas, and how you can do it by yourself in five straightforward steps.
LLCs (Limited Liability Companies) remain very popular in Texas, primarily because the state is known for its business-friendly laws. It has the 3rd lowest business costs in the country, is the 1st in Economic Climate, and the 6th in Lowest Income Taxes. The process also isn't too complicated and does not have excessive financial costs. It is not a difficult nor lengthy process to begin an LLC in Texas. To start, you simply need to file what's called the Texas Certificate of Formation to set up the LLC. This is the document that formally starts your Texas LLC and can be filed in numerous ways: online, by mail, or by fax. You are also able to apply in-person by going to the Secretary of State.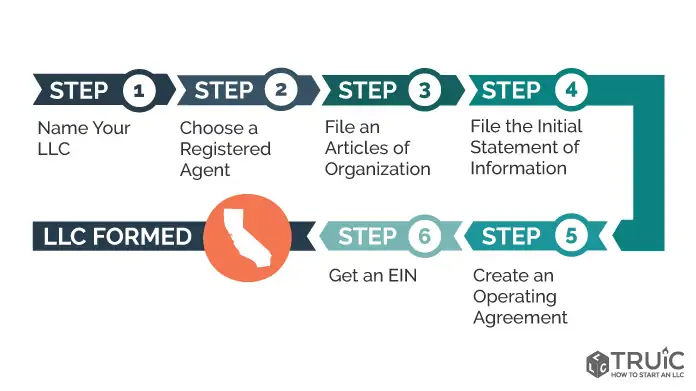 There is a cost involved, but it is merely $300. However, to follow is the exact requirements in a step-by-step format:
What to do:
Step 1: Choose a name.
The first order of business will be to decide on a name that is unique and that will stand out.
This name does have to abide by Texas naming requirements and it is a good idea to choose a name which clients can easily identify and find. There are four general guidelines that have to be followed: the name has to have the phrase "limited liability company" or an abbreviation included in the name itself; the name cannot contain words that will be easily confused with state entities e.g. FBI, Treasure, State Department etc.; there are restricted words which require further paperwork should you choose to use them e.g. bank, university, or attorney. Should you use them you might also have to have a licensed individual as a member e.g. a doctor or a lawyer.
Step 2: Find a Registered Agent to handle legal documents
A registered agent is either a person or a business entity who has the authority to receive important tax forms, legal documents, notice of lawsuits, and official government correspondence in the business's stead. This agent has to be a resident of Texas or a corporation who has the legal authority to do business in the state of Texas and you are even allowed to choose someone who is a part of your company, including yourself.
Step 3: File a Certificate of Formation with the State.
This document can be filed online, in-person, or by mail and it constitutes the legal document that forms the LLC. The following has to be provided: the name of the LLC, the name and address of the registered agent, the aim of the company, the date of the fulfilment of the filing, the name of the LLC's organizer, and the state filing fee.
Furthermore, you have the responsibility to tell the state whether the LLC is member-managed or manager-managed.
Step 4: Create an LLC Operating Agreement
Although this step isn't legally mandatory, it remains a good plan to formulate one. It's a legal document which outlines how the ownership in the business is shared and how the business will be managed. This document is useful in that it makes sure that all of the owners are on the same page about how the company will be run and how members share ownership. This can prove fruitful in dispelling future conflict.
Step 5: Get an EIN:
Finally it is time to get an EIN (Employer Identification Number) from the IRS. This number is required if you want to employ others, open a business bank account and for tax reasons.
Form the LLC:
For more help with how to form an LLC in Texas, visit TRUiC's user-friendly site for more information and useful tips.