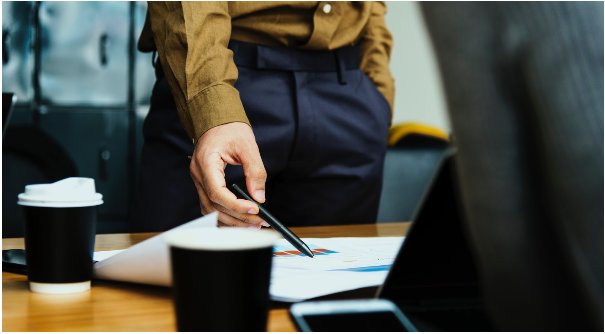 Gearing one's focus toward human resources functions is often put on the back burner for small businesses. Resources are limited, the number of staff is often small, and human resources tasks get moved down the priority list unless they're urgent and relevant to a specific issue.
In short, most small businesses take a reactive approach to human resource management functions rather than a proactive one.
Fortunately, there are many ways that a small business can not only implement, but streamline human resources functions. Here are a few practical methods to get you started.
Use Employee Scheduling Software
There's no need to reinvent the wheel when it comes to scheduling, but in many small businesses, that's exactly what occurs. You can obtain a web based employee scheduling software at an affordable rate and reduce your workload by a significant amount. This software can give you analytical information about your business, send reminders to employees about upcoming shifts, and centralize your scheduling in an easy-to-access cloud file.
Employee scheduling software doesn't just take on human resources functions, but it also integrates with payroll software to aid in accounting. In this fast-paced world, it's not always a case of whether you can afford the technology to help run your business, it's can you afford not to have it?
Outsource on the Big Things
Rather than having an endless task list that's never going to be completed, know when to outsource your human resources functions to the experts. If you're simply trying to write an employee handbook or policies for your business, you can make an outline capturing what you want and have it drafted by a freelance writer. Rather than paying an expensive HR firm to handle all of the typing, you can present the drafted documents to them for review and corrections.
It's also important to outsource to an HR firm when severe employee conflicts arise or if you fear that your business is in danger, such as a disgruntled employee threatening to sue. Having an outsourced agency on retainer is the best way to take a proactive approach and streamline your processes.
Automate Whenever Possible
There are a lot of tasks in each area of business that can be automated. While technology will never entirely replace a human touch, it's important to take advantage of it when possible. Human resources is no exception to this smart business approach.
When you're going through the hiring and recruiting process, there are a lot of functions that can be automated. From resume collection to prescreening and test administering to onboarding, automating these processes not only takes the workload off the small business owner, but it also helps select the right person based on qualifications and eliminates unconscious bias.
As a business owner who also juggles a lot of the day-to-day HR functions, automation will help you empower your employees to find answers for themselves. Rather than having someone ask how much vacation pay they've banked or how much of their benefits they've used, automation makes it easy to either give employees access to the information or for you to look it up without spending too much time on the task.
Create a Standardized HR Plan
As a lot of the work you'll do in relation to human resources functions is repetitive, you can streamline the process by having an HR plan in place. The HR plan will outline everything from hiring to how people are managed, identifying a chain of command and what should be done when a situation arises. It can also highlight when you should outsource to the consultant you've put on retainer since reading this article.
By creating a standardized HR plan, you reduce the risk of missing steps, and you go through the hiring and onboarding process. You also reduce the risk of taking a seemingly unfair or inconsistent approach to managing your people, which can cause a significant headache later on. Finally, by having a plan drafted and implemented, it takes the burden off of the business owner who often handles everything. The plan will make it easier to delegate HR functions to other members of the team.
Keep it Simple
Don't spend time drafting and enacting policies and procedures for the sake of doing it. Make sure that you're minimizing work for yourself by ensuring that everything you do for HR related functions serves a purpose. In other words, don't just do things because that's how they've always been done.
While it's important to have some guidelines in place to protect your employees and yourself, they don't have to be elaborate and full of jargon. Learn about your legal obligations as an employer, adhere to those rules, and add a few more that are necessary for creating a happy, healthy workplace for all – that's ultimately the goal of human resource management.