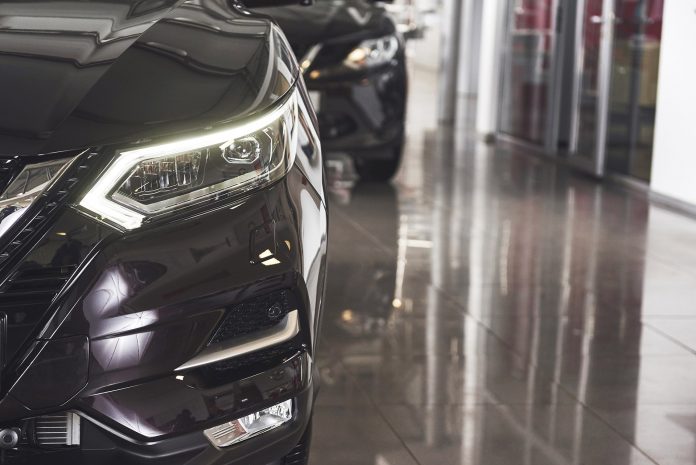 In this article we are going to explain how to set up a startup with a car listing plugin in WordPress. We will guide you step by step and introduce the best tool which can help you in this way. The tools that we will explain with them are WordPress, Listdom Lite, Listdom Pro, Listdomer Theme, and Listdom Add-ons. At the end of the article you completely know how you can set up your online car listing plugin based on your business plan.
What is WordPress, Listdom and Lintdomer?
WordPress is the most popular CMS in the market and with this amazing CMS you can create your online website with the easy to use wizard features. On the other hand, WordPress does not have a feature to set up a car listing website and Listdom as the best car listing plugin for WordPress helps you to have whatever you need in this area. Listdomer is a WordPress theme which has been developed based on Listdom features and looks like a highly professional theme in the area of listing and directory.
Listdom Lite: A Great Free Car Listing Plugin.
Listdom Lite is a free car listing plugin for WordPress and available in the WordPress repository. You can create a fully functional online car listing website with that and in this section we will explain how to set it up with easy and simple steps. We talk about the categorized options, add cars as listings, show cars in the front-end, create search forms and change settings.
First of all, we will add the categorized options in the Listings menu of WordPress back-end. As soon as you click on the Listings menu you will see categories, locations, features, tags, and labels. These are the options that Listdom provides you to categorize cars in your listing website. For example, "SUV" is a great category for the area which we are setting up.
After that, we will add some sample listings from the Add Listings menu. As you can see you can enter title, description, price, contact information, working hours, map/address location, remark, categorize options, featured image, and gallery. When you specify this information you publish the car listing easily in the back-end.
The next step will be showing the listings in the front-end. You need to go to the Shortcode menu of Listdom and then create a shortcode, as you can see here you can set filters and select one of the 90 skins that Listdom has to show listings. As soon as you create a shortcode you can add it to a WordPress normal page and show the car listings in the back-end.
Now you can create the search forms based on your requirements on the Search Builder menu. Simply create a search form and drag and drop the fields in the search form. With this great feature you can create the search form based on your requirements.
Finally you can go to settings menu and add Google Map API key, define colors, change details page skin/elements, change slugs, archive pages and …
Listdom Pro: The Best Paid Car Listing Plugin
Listdom Pro is a paid car listing plugin for WordPress and adds so many great features to Listdom Lite which helps you to create a more advanced online car listing website. We will explain how to set up front-end add/manage listing, use OpenStreetMap, add attributes (custom fields), set up radius search and use video embed feature.
First of all we will create front-end add/manage listings. It is essential when you want to give your users the ability to add listings without accessing the backend. In order to do this you need to add Listdom front-end dashboard shortcode to a normal page and then have this functionality.
After that we will talk about using OpenStreetMap. If you do not have to pay to the Mao Providers and want to use a free map that does not need any API Key, OpenStreetMap is the best option and Listdom Pro provides that. As soon as you install the Listdom pro LeafLetJS option will be added to the Map Providers of Listdom and when you select that it will use OpenStreetMap in the front-end.
The next item which we are going to explain is Attributes (custom fields). With this great feature you can define fields for the add listing form. These fields can be per category or for all categories for example "Engine" is a good example for the car listing industry.
One of the features that are interesting is Radius Search functionality, with this feature users can search a zip code or an address and see the listings in that area. Having this feature with Listdom Pro will be so easy, just add the Address field from the search builder and then specify Radius Search on the field method. At the end you need to specify Radius Amount (in meters) to specify the area that listings should match with the address.
Finally you can add YouTube videos with the Embed Code feature of Listdom Pro. It will help the car owners to add a YouTube video that explains about their car and make their car listing more attractive. There are so many other features that Listdom Pro provides and you can see the full lists and demo on Listdom official website.
Listdom Addons: Make Your Car Listing the Best on the Market
Listdom provides more than 25 addons which each addon will help you make a big difference in your online business and your competitors. For example, Listdom Android/IOS mobile apps help you to be on the smartphone of the users and it makes their process so easy. Listdom Favorites Add-on allows users to make a car favorite for future references.
There are so many other addons which help you to have so many other features in the area of car listing online and they are listed on Listdom Add-ons official website.
Listdomer: The Best WordPress Theme for Car Listing Website
Listdomer is a WordPress theme which is dedicatedly developed for the listing and directory online websites and it is completely integrated with Listdom Lite, Listdom Pro and Listdom Addons. With this package you can have whatever you need and simply start setting up your online business with ease to use and modern features.
Conclusion
Listdom Lite, Lsitdom Pro, and Listdom Add-ons are the best plugins to set up a car listing in WordPress. On the other hand Listdomer WordPress theme is the best theme that is fully integrated with Listdom plugins and you can easily use that. If you have any questions in this area Listdom Team is available to help you, you can simply open their official website and start the communication with the expert high technical support guys.