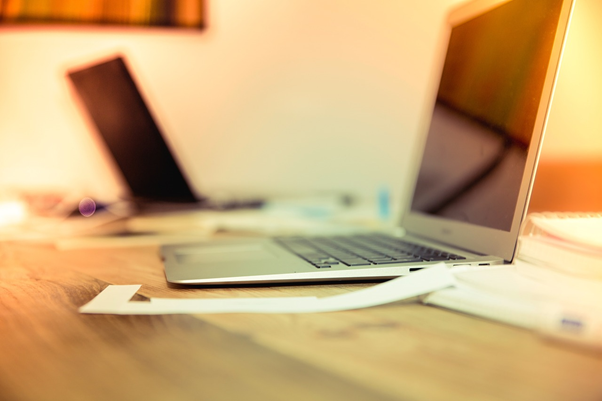 Starting a new business is an exciting time, and over time, it can be very rewarding. However, as a new or small business, there are various challenges you face too, many of them in relation to finances. At the same time, you must make sure you have the necessary tools and equipment to operate the business efficiently.
In today's digital age, one of the things most small businesses rely on is computer systems. However, buying new computer equipment can be very costly, which is something that many smaller businesses struggle with due to limited finances. The good news is you don't have to purchase your smaller equipment, as you can also consider high-end computer rental to fulfill your tech needs while also keeping costs down.
How You Can Benefit
When you rent computer equipment rather than buying it, your small business can benefit in a variety of ways. Some of the benefits you can look forward to are:
Better Quality Equipment
As a small business, finances are generally very tight, so you must be very careful about your spending. This means you have to look for the lowest prices possible on the things you buy for your business, which includes computer and other technical equipment.
However, when it comes to computers, the lowest price generally equates to the most basic systems, which may have an impact on business productivity. By renting computer equipment, you can afford to choose better quality equipment that is more suited to the needs of your business.
Controlling Finances
Keeping finances under control can be a real challenge for smaller businesses, as there are things that have to be purchased but the money may not be available. Some businesses get into huge amounts of debt in order to purchase what they need for the business, which can then make things even more strained.
By renting computer equipment, you can control your business finances with far greater ease, and you can avoid getting the business into debt. Managing your finances will be far simpler, as you will know how much you are paying for the rental and you won't have to find a huge amount of money to purchase costly computer equipment.
A Wide Choice of Equipment
With our increasing reliance on technology, businesses find themselves in need of a wide range of computer and technical equipment to operate efficiently. Finding the money for all this equipment is often unviable for smaller businesses, so many simply have to settle for what they can afford to get.
When you rent your equipment, you will enjoy a huge variety of options to choose from, catering to all business needs. This makes it easier for you to get all the different types of tech and computer equipment you need for your business. In addition to computers, you can also rent notebooks, tablets, smartphones, and a range of other tech equipment commonly used by businesses today.
Complete Flexibility
Another key benefit of renting your computer equipment is that you have far greater flexibility. When you purchase your own equipment, you are stuck with it, and if you want to upgrade, it means starting afresh and purchasing new equipment. With technology continually evolving, new systems and equipment are coming out all the time. For most, ditching the old equipment they have already paid for in order to get the newest technology is not an option.
With computer rental, on the other hand, you have total flexibility. As and when new tech comes out, you can return the old systems and rent the newer ones, so you always have top of the range computer technology and equipment to rely on. In addition, you can choose to rent on a short or long-term basis.
Flexible, Affordable, and Stress-Free
Trying to keep up with the competition when you run a small business can be challenging enough. The last thing you need is to be running in circles trying to control finances and ensure you and your team have the right tools to keep things running. This is simply added pressure for business owners, which means they have additional stress and problems to cope with.
With computer rental, you can ease the financial strain and ensure you have all the computer equipment you need for your business. This solution provides you with a stress-free experience and means that you can get all the computer equipment you need when you need it rather than waiting until there is enough money in the pot to purchase outright.