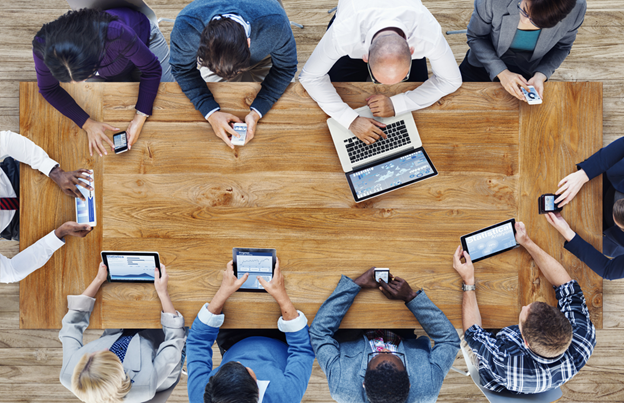 In the ever-evolving world of technology, more and more resources are on the market that can directly benefit business development. From improving time management to increasing sales and consumer engagement, here are a few innovative devices that can help your brand grow in 2019.
Best wearable: Apple Watch 5
The Apple Watch series makes up the most popular wearables in the world today, and this year's new installation will have even more features.
Many of the details regarding the fifth Apple Watch model are still under wraps, but experts believe that this device will come with a better battery life, ECG monitor, and even sleep-tracking software. That, in addition with its rumored sleek new design, makes this device perfect for managing personal and professional tasks to help you run your business.
Like other Apple devices, you can access your emails, internet browsers, and apps directly from the watch. This allows you to view and listen to messages, notifications, and phone calls handsfree. You can even order and pay for your morning coffee without taking out your phone or wallet, making this the perfect accessory for busy multitaskers.
Track your online engagement and never miss a ping by adding a wearable to your workday ensemble.
Best Smartphone: Samsung Galaxy Note 9
The Samsung Galaxy Note 9 is a workaholic's dream. Its long battery life, large memory capacity, and huge display make it an ideal device to manage your business.
This model has a variety of features that make it more compatible with your other devices, such as a microSD slot and desktop environment. This makes it ideal for accessing presentations, proprietary programs, and task-management softwares that many businesses rely on.
Since it uses the Android operating system, you can customize your devices with any of the apps or programs your business needs to run smoothly. It also comes with 6GB of RAM, ensuring that you won't miss a beat even if you routinely use multiple apps simultaneously.
Best Tablet: Microsoft Surface Pro 6
While you might still choose to use a laptop or desktop computer for some projects and assignments, this tablet has everything you would possibly need to operate a thriving business.
Base models are equipped with quad-core processing, 8GB of RAM, a 12.3-inch screen, and a 5MP front-facing camera, and much more. This device is both lightweight and functional. It's portable design and versatile capabilities make it ideal for anyone who is constantly on the go, whether that's around the office, from the car, or at home.
The tablet's Type Cover gives it the comfort and practicality of a small laptop without the extra bulk, and the fully touch screen interface makes it more compatible for popular design and note taking apps. From supporting global conference calls to accounting software, this device can really span the spectrum of standard business operations.
High-speed connectivity, generous memory, and portability make these devices incomparable for anyone who wants to optimize and streamline their business in 2019. Regardless of your industry or job function, you can't go wrong with these mobile solutions.