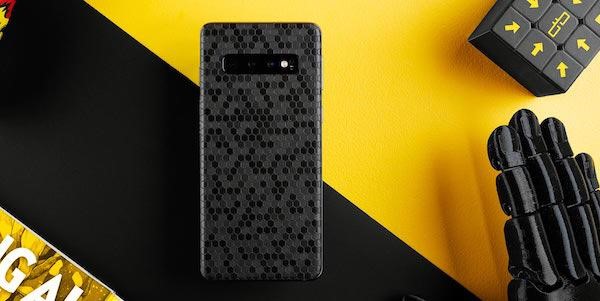 After waiting with bated breath, the newest flagship phone has finally hit the shelves. The Samsung Galaxy S10 series has officially arrived, offering the public the Samsung Galaxy S10e, the Samsung Galaxy S10 and of course the Samsung Galaxy S10 Plus. Find out four reasons why the most luxurious option of smartphone line is so impressive.
1. Bolder Looks
When it comes to tech, looks do matter, and the Galaxy S10 Plus happens to be a stunner. Beyond the slick design and dynamic display, the smartphone comes in a number of eye-catching shades. Users can order a smartphone in prismatic hues that are meant to catch the light so that you're holding a glowing rainbow in your hands. Right now, they're offering four prismatic colors:
Flamingo Pink
Prism Blue
Prism Black
Prism White
They also offer Ceramic White or Ceramic Black for a classic look. If none of these options suit you, there are covers for your new Samsung Galaxy S10 Plus out there that will work with your sense of style. You can pick out a bold design like black camo, red dragon scale or neon green carbon fiber.
As a benefit, a high-grade 3M vinyl skin will protect your purchase. After one application, you can save yourself grief from micro scratches, scuff marks and residue.
2. Lots of Cameras
Your Instagram feed is about to get even better. This version comes equipped with dual front-facing cameras and three rear-facing cameras to get immaculate pictures and videos. Check out some of the specs below:
Front-facing:
10MP Selfie Camera
8MP RGB Depth Camera
Rear-facing:
12MP Telephoto Camera
12MP Wide-angle Camera
16MP Ultra Wide Camera
Modes:
Food
Pro
Live focus with bokeh effect
Photo
Video
Slow motion
Super slow-mo
Hyperlapse
3. A Massive Battery
According to Tom's Guide, the 4,100 mAh battery in this smartphone is the biggest users will find in an Android. The website conducted a battery test to check the capabilities of this power source during 4G LTE web surfing at 150 nits of screen brightness. It lasted for a whopping 12 hours and 35 minutes before it ran out.
Tech reviewer and vlogger Josh Quinonez conducted his own battery drain test and had similar results. His video proved that you could start your morning with a fully-charged smartphone, use it heavily throughout the day and end it with a little bit of juice left. There's no need to worry about forgetting your charger when you're out of the house all day.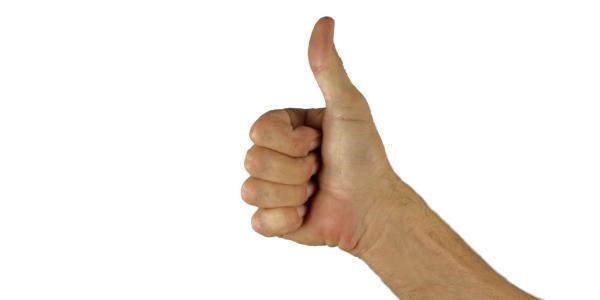 4. A Fool-Proof Fingerprint Reader
The in-screen ultrasonic fingerprint sensor was dubbed an amazing feature by tech-writer Vlad Savov because it makes unlocking the smartphone a cinch. Many devices using fingerprint readers require precise placement, or the results fail. This phone takes the frustration and guesswork out of the equation. It reads and authenticates the print immediately.
5. No Notch
Technically, this is the absence of a feature, but it still counts. The Samsung Galaxy S10 series doesn't have a notch at the top of its screen, unlike other smartphones on the market.
When the iPhone 8 promo pics first came out, users noticed that it had a significant notch on the display to account for front-facing camera sensors. Reviewers were up in arms, calling the design ugly, distracting and a horrible trend. What seems like a small detail to some users is a real sore spot for others.
If you're firmly a part of the anti-notch team, you'll be happy to know that they have avoided the design entirely. The manufacturers managed to push the two front-facing cameras to the upper-right corner. Many of their wallpaper settings are darkest in that corner, so they will completely blend into the background.
When you're using an app with a bright white background, the cameras will be more noticeable. But you can see with this release that manufacturers are getting closer to making bezel-less screens and making the dreams of tech-lovers across the world come true.
These are the features that set the Samsung Galaxy S10 Plus apart from the rest. If you aren't in a position to afford the high-price, you don't have to skip over the series entirely. The Samsung Galaxy S10 and the Samsung Galaxy S10e could be a better fit for your budget while giving you many of the impressive benefits you see here.