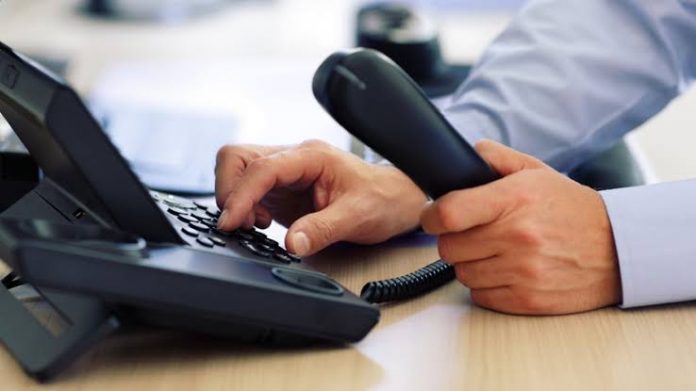 Effective communication has an important role to improve a business. This is also one of the secrets of successful companies. Small businesses need to improve their communication systems to develop their business. Business owners need to think about finding a high-tech phone service for small business.  There are several voip service providers that are ready to serve small businesses with high-tech phone service known as Voice Over IP or VOIP.
Voice Over IP is different compared to the traditional telephone system.  Unlike old phone system, with voip you can send and receive voice traffic over existing internet connection.  With internet phone system, a business owner or manager can connect to a particular employee or reroute a call and connect it to the right section or department. The idea is to keep employees connected so all of them can build effective communication, irrespective of location. Anytime you need to talk with your team, you can do it right away without leaving your desk along a simpler and faster process.
The Role of VOIP Provider
Voip providers support small businesses to improve their communication by offering HD call quality and PBX features with phone service along with flexibility of adding/ subtracting phone lines as needed.  Voip phone service provider like Cebod Telecom provide pre-configured voip phones which doesn't need any installation and has a 24/7 support team that will answer all your questions.
The Cost of Voice Over IP Phone System
The cost of this phone service is various and it depends on the package you take. Cebod Telecom offers 4 different packages which are Pay as You Go, Enterprise Plan, Pro, and Basic Plan. The cost is around $8.99 to $16.99 per month. Every phone plan pricing includes all the 50 plus features including unlimited user extensions, music on hold, auto-attendant, call recording, call forwarding, call routing, voicemail to email, fax to email, dial by name, and many more.  The plans differ based on number of phone lines purchased. Some small business owners might think that the cost is too expensive. The thing that you have to think about is the long-term impact. By using a VOIP phone service for small businesses with them, your company can save around $100 per month with unique pay per line, not per user offer.
The Benefits of the Features
VOIP phone system has a lot of features and it gives more benefits to the users. For example, this phone system has a voicemail to mail feature. It is a good feature because a small business often receives a voicemail to the official email. As a result, you can check the voicemail anytime and anywhere by using your email.  Most of the VOIP companies provide Mobile phone App for free. This app allows you to keep connecting with your employees, officers, and customers so you can call them anytime, especially if there is an important thing to discuss immediately. Indeed, this VOIP phone service for small business works well to improve the communication quality for a better output.