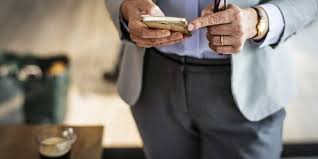 Is your spouse tricking you? Do you have a doubt whether your partner is cheating on you or not? Do you see your partner woke up late nights these days? Are you afraid asking, if they are cheating on you? Do you wish to handle their cellphones for checking on them?
Don't worry! Cheating Spouse app is here to clear all your doubts on how to catch a cheating spouse. Are you worried about what sort of media does your partner share with others? What's in it? It is a safe app where you could keep a track record of all online and offline activities of your partner without even touching their cellphones. You would be able to read the deleted, sent or deleted texts of your partners. Don't you think its real? You are not imagining the things that could really happen on this app. But, this app will show you the real results after you start checking the activities through your phone.
Cheating Spouse app has spyware, that you are required to install right away in your spouse's phone. This is a perfect app for all-rounder activities of your partner on routinely. It has more than 25 features in order to detect the actual status of your spouse. It functions in ignition mode and could access to every browser. It supports all kinds of system, either it is Mac OS, iOS, Windows or Android. It can show you the real platform of your spouse's life in digital life. By having this app installed you are never going to lack and leave behind any information and detail about your partner.
Cheating Spouse app has two ways of catching a spouse using a cellphone, which are:
For catching your spouse red-handed you need to have a Spyware set up on his or her device. It could be possible without even a single touch. As you must know that iCloud credentials save all the data and activities of your spouse on his or his cell phone. You should enable the iCloud credentials and after its installation, just log in to your account. Then, you would be able to track down the Messenger, Whatsapp, emails, call logs and current location through GPS tracker. Already saved media on your spouse's cell phone would be visible to you even if, they are deleted by them.
You must start it with the installation of Spyware app, as we did in the iPhone. However, the procedure of Spyware set up would kill some of your time, but it will be done. For this, you need to touch your partner's cell phone because you need to have a setup right! Login to your account that you've made during registration in your spouse's cell phone. Now, you can freely move anywhere and keep a check on your spouse's activities.
So, stop hesitating, time is up now. It is time to clear all your doubts. For this either you could download the app and also log on to https://cheatingspouses.net.