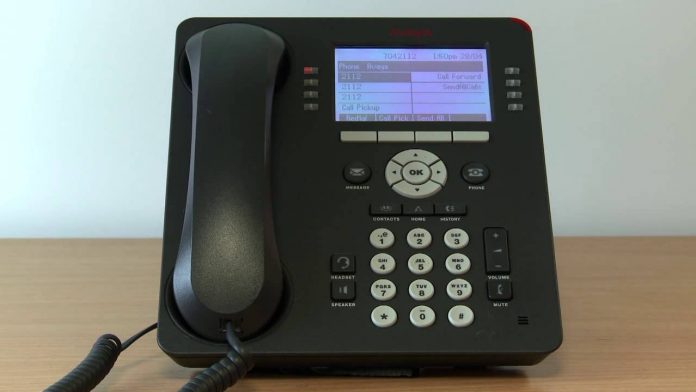 Developing a business in Kenya is challenging and you should support your business with advanced technology. You may concern about the communication system. A better communication system will boost business efficiency. One of the solutions is shifting your traditional communication system to IP based telephone systems. Avaya Telephone System in Kenya has improved many businesses and companies tremendously. Let's take a look at how Avaya Telephone System helps businesses and companies in Kenya.
The Benefits of Using Avaya Telephone System
Avaya Telephone system gives a lot of benefits, especially for companies across Kenya. For example, this latest system can reduce communication costs as well as to improve the quality of your business relationship. You can communicate with clients and customers easily and effectively. As a result, it increases your business profit more than before. The communication between employees is also better because the system provides employees to work remotely along with the same communication options.
Types of Avaya Telephone System You Can Choose 
Avaya PBX provides you with two different IP-based telephone systems. The first is the basic edition in which this version is suitable for those who have a small business. This system can be used up to 20 users. Moreover, the system requirements and installation are simple and can be done immediately. The second version is Avaya IP Office Essential in which the system offers complete features. The features are useful to support your business activities and it keeps the process effective and efficient. Let's say, by using this version you can send voicemail messages from your e-mail. There is also a feature that can forward an incoming call to the right receiver or division right away.
The Role of Avaya IP Phones in Kenya 
Avaya has two different solutions for companies or business owners in Kenya which are Avaya IP PBX systems and Avaya IP Phone Nairobi. The main purpose of this service is to provide better communication support for a variety of industries in Kenya and Nairobi including hotels, educational institutions, financial sectors, hospitality, government organizations, and many more. This system helps to build a good and strong relationship with customers. Along with a good and strong relationship with customers and employees, Avaya also helps to develop the business level.
One of the options is Avaya PBX Nairobi. This system connects telephone extensions to the public telephone network or telephone line providers. This connection allows employees to make internal communication. The benefit of using this phone system is that you can make a call to a few staff at once. It helps you to make an effective order for your employees or staff without spending too much time. You can also connect to your customers easily because the system is also compatible with voice mail, voice mail to e-mail, and many more. Even, you can also create a conference call whether with your clients, staff, or customers.
So, if you think that your business or company needs the latest communication system, you can consider the Avaya phone system or Avaya PBX Nairobi. Later, you can compare the effectivity before and after installing this telephone system.