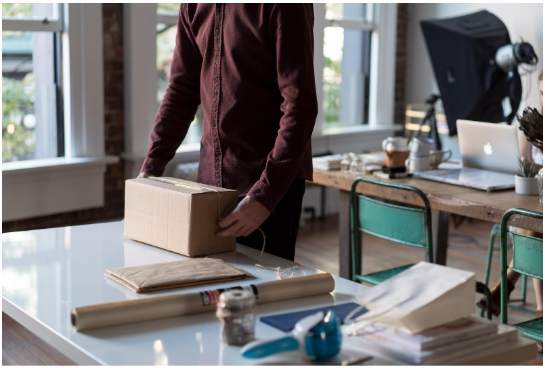 With so many options to choose from, it's not surprising you have a few questions about shipping labels. To make things easier, I've identified 5 of the most common shipping labels queries and provided all the info you need…
1.  What size shipping labels do I need? 
I've found that the correct size shipping label will depend on exactly how much information you need to include. If in doubt, it's best to go up a size, rather than having to miss crucial information out. Doing this will save you time and money in the long-term.
2. Can I purchase printer compatible labels? 
Absolutely! Companies like enKo offer Dymo compatible labels and Zebra compatible labels, as well as Laser labels (the same size as Avery). This enables you to benefit from great quality labels without breaking the bank. 
3. Should I use pre-printed labels?
Pre-printed labels have been a great way of saving time and money for me. When your labels are pre-printed with the information you need, you don't have to spend additional funds printing them in-house. Furthermore, you don't need to spend any time preparing the labels for use either. Pre-printed shipping and handling labels are so handy because you can operate more efficiently and lower your costs a fair bit when using them. 
4. Why aren't my shipping labels sticking?
If your shipping labels aren't sticking, there are various things to consider from my experience. Firstly, you'll need to check whether the surface of the package is clean and dry. Warehouses and storage facilities often get dusty, and this can affect how well a label will adhere to the packaging. You'll also want to confirm that you're storing, applying and using the labels within their specified temperature ranges. 
Of course, if it isn't any of the above issues causing the problem, it may be the quality of the labels themselves. Unfortunately, not all shipping labels are created equally so you may want to consider changing to better quality labels. It can take some trial and error to find the best ones, but it's definitely worth doing.
5. Can I use shipping labels with any packaging supplies? 
Yes! You can use shipping labels on any parcel or package, but you'll need to ensure you've got the appropriate labels to do so. While an envelope or rectangular parcel gives you a simple, flat surface to stick a label on, other shapes may be trickier. As companies are under more pressure to minimize the use of unnecessary boxes, you're likely to see a wider variety of packing materials on the market. 
Fortunately, I've found that quality labels will adhere well to any shape or size, so you can make the most budget-friendly packaging materials and high-quality shipping labels. When you're sticking labels to unusual shapes, however, you may want to increase the size of the label. This will give you more scope to stick the label down firmly and give a wider surface area for the adhesive to grip the packaging materials. 
I hope that helps.