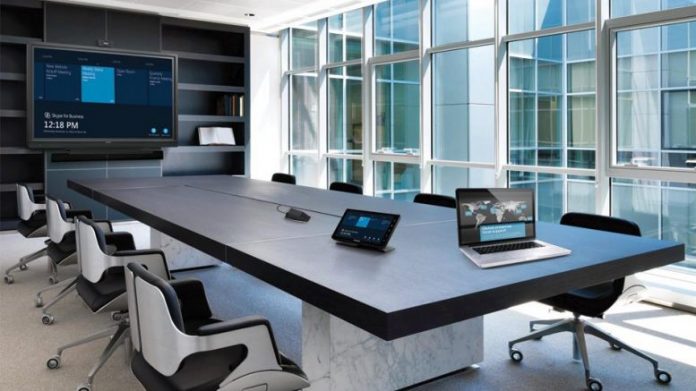 Video conferencing system allows you users who live in a different location to have face to face meetings. This system is highly convenient and has some advantages especially for those who have offices located in different areas. There are several ways to use video conferencing technology such as job training sessions, company meetings, and also addressing board members. You can even hold an interview using a teleconference system. By using this technology, the lecturer can hold a classroom with students who take the class remotely. To get high quality and stability of video conference, you need to get excellent reliability and speed of data connection. Thus, you may need professional help to have a video conferencing system. Users can conduct video and audio conferences using their tablets, smartphones, and also computers.
How Does Video Conference Work?
The main advantage of this technology is that it allows the participants to see each other without having to meet physically. For business partners, it can develop a stronger bond with each other. Video conference has a different name when one conducts it for informal purposes. It is called a video chat or video call.
There are some ways to conduct a teleconference meeting. When participants use tablets, laptops, and desktop computers, they may use web cameras. Smartphones with a camera can also be used to connect for video and audio teleconferences. A software-based platform transmits communication by using internet protocols. Some business users even use a video conferencing room that is equipped with high-grade screens and cameras to make sure that the conference is going well with limited technical problems. They are helped by third-party providers to assemble and install hardware for video and audio teleconference.
If your office does not have any conference room, you may rent rooms from conference centers or hotels that sometimes provide such services for their guests.
Video Conference Brands
Users may choose several vendors that can help them to get an excellent video conferencing experience. Vector Kuwait is one of them. With the HD video conferencing system they offer, you can connect with anyone from anywhere. This vendor works with several famous brands that specialize in the conferencing system world. Those brands you can choose are Grandstream, Avaya, Lifesize, Logitech, Yealink Cisco, Huawei, Polycom, Clearone.
A brand of video conferencing system you can choose is Grandstream which has a high-end conferencing solution. It runs Android 4.4 software that allows users to use their Android conferencing apps like Hangouts, Skype, or other kinds of conference apps available in Google Play. This conferencing system brand tries to combine the SIP's power that gives users ease of play and plug telepresence and platform as flexible and easy as ever before.
Another brand to choose is Avaya which works with Scopia to provide you a real-time video solution. This conferencing system enables consumers and business owners to link several videos across the web. Avaya also provides powerful and good video communication technology which includes impressive telepresence, desktop applications, and also a conference room system. By having Avaya as your brand, you will have smooth and crisp video quality which resolution up to 60fps/1080p. Here are some video conferencing system brands you can choose.