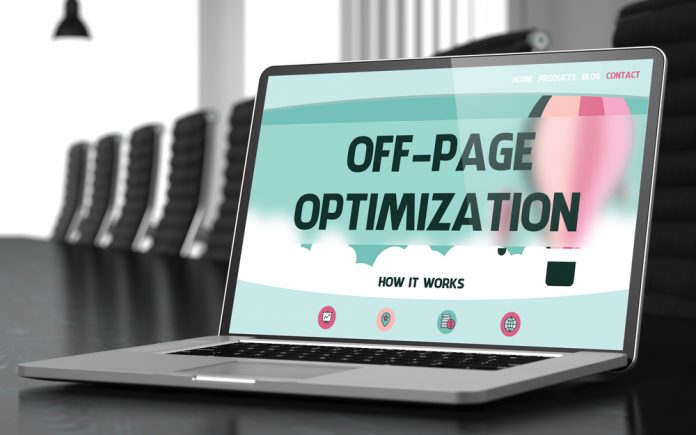 Website optimization is not just about on-page optimization. To rank top on search engines, you have to be all-rounded, which means implementing a couple of off-site SEO techniques. Sites like https://serpbook.com help you understand that every little SEO effort you put in place counts for your overall SERP.
If your competitors are ranking higher than you, you have waited too long to start your off-page optimization. Off-site SEO is a combination of all your SEO efforts outside your website. What exactly are the best SEO off-site techniques? Look no further:
Link Earning
This is the most common technique attributed to off-page SEO. while inbound links are useful for your website, link earning allows you to reach out to other website owners so you can take advantage of their already existing visibility.
Link earning can build your domain authority and largely increase your brand's visibility. Different ways to acquire links include contributing as a guest blogger in prominent brands. The trick is to approach them with relevant content they can feature on other sites in exchange for quality links. However, you have to make sure that your website is link worthy.
Brand mentions
Search engines are changing their algorithm to make room for brand mentions. In fact, the Bing engine has already confirmed that it picks up on brand mentions for ranking a website.
Mainly brand mentions account for all the times your brand is either referenced to, mentioned, cited or credited. The brand mentions act as linkless backlinks, gradually building your credibility online. The best way to get a lot of brand mentions is to keep your audience highly active, and coming up with topic areas for your products and services to provoke communication.
Audience engagement
The rate at which your target audience is involved in your content and posts determine how much traction your website will attract overall. Audience engagement lets your audience feel valued and needed in your brand matters and comes in many forms. The most straightforward route to engaging your audience is responding to their feedback. Whether the input is in the form of reviews, criticism, inquires or more, your timely response means a lot to them.
Besides, you can focus on sharing and retweeting the audience's posts and content, carefully to ensure they are in line with your brand's essence. If you want to take it a step further, set up competitions, giveaways, and sweepstakes, all of which bring the audience towards your brand and ultimately your website.
Go social
Social media has grown into an unstoppable technological platform, now, for both businesses and individuals. If there is a place to cater to your digital marketing needs, social media is the place. However, it can be difficult to point out whether social signals have a direct impact on your SERP, probably because social media has become other search engines.
Nonetheless, ignoring social signals might cause you more disservice than good. Social media gives you an ideal room to reach out to your target audience and build relationships strong enough to convert into your brand advocates.
Competitor analysis
Competitors are an essential part of every brand and business. They let you find out different methods to approach SEO. Competitor analysis can be conducted in many forms, including on social media.
However, the easiest way is to use SEO tools like SERP Rank Checker to generate analytical reports on what your competitors are doing different from you, and what you can capitalize on as concern their weaknesses.
Social influencers
Social media can prove to be overwhelming and time-consuming, especially when you have to build your audience-base from scratch and still push your marketing agenda.
Fortunately, you do not have to do this alone. Social influencers are the best shot you have at reaching out to an audience you cannot access. Social media influencers have more followers than you have, and even if they do not, they have more experience in dealing with audiences than you do.
Target small wig influencers over bigwigs and celebrities. Small wigs are better at taking your brand more seriously and driving attention to your brand other than themselves.
Practice PR
Relationships go a long way in sustaining a business, whether online or physically. Practicing Public Relations allows you to concentrate on people first before search engines. People want to feel valued and recognize, and for that, you get a massive traffic flow and domain authority.
Dealing with your public involves keeping good relations with your target audience, your competitors and other website owners, especially to earn those links. Further, you should make the best out of PR by submitting your content to search engines, journalists, and bloggers as a form of media relations.
Depending on how you look at it, off-page optimization is more challenging than on-page optimization. The focus is on other aspects of your digital existence other than yourself, although yielding results back to you. Either way, ensure you are deliberately consistent with SEO's best practices to produce the desired results.