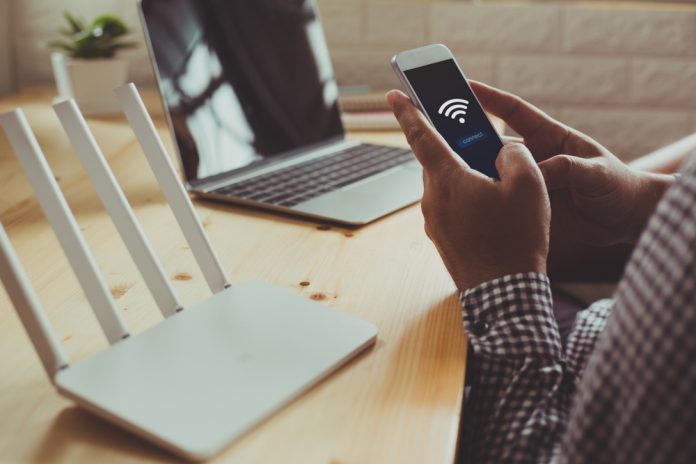 One of the most popular WiFi systems used now is Mesh-WiFi. There are two products that are widely known to apply this new era of a wireless network, they are Eero 2nd generation and Netgear Orbi. However, which is better Eero or Orbi? Find out the answer here.
Netgear Orbi
Within the Tri-band WiFi Mesh system, the Netgear Orbi is considered to be one of the best product with a great performance in the speed and coverage terms. It comes with various features such as :
• Single WiFi Network Name
This enables the users to have seamless room-to-room roaming they can enjoy around their home.
• Fast WiFi System for the Whole Home
This system is able to cover an area up to 5000 square feet and makes it possible for the users to enjoy WiFi and kit with high performance that include satellites and WiFi router. In this way, you will be able to play multiplayer games, watching streaming HD movies, and transferring large files at home.
• Guest Network
The Netgear Orbi also makes it possible for you to set up a separate WiFi network for both for you and your guests.
• Tri-Band Technology
The device can help the users to maintain the flow of your data for your connected devices by using a backhaul connection.
• Easy and Fast Set Up
Netgear Orbi can be set up easily and quickly. You will not need to make a new account to set up the device. All you need to do is just download the application and plug in your WiFi system. After that, you can manage to follow the instructions displayed on your computers or mobile gadgets to put your house on the net.
One thing that differentiates Orbi and the other wireless networks available in the market is that the whole system of the Orbi can serve as a single blanket wireless network that can be operated by using a single SSD only. In the other words, all of the gadgets and devices connected to the system will be able to freely roam. This can be done without you have to change the connections of the wireless network. Not only that, the Orbi is also supported with a base router station and extension "satellite" units. This will allow the mesh wireless network to back up the maximum of three satellites. In this way, the users will be able to enjoy the full speed of the router from various places.
Eero 2nd Generation
The next product to compare is the Eero 2nd generation. This is the first start-up company that applies a mesh wireless connection system and introduces it to the world. The Eero 2nd generation then gains success due to its wonderful features that include:
• Product Units
There are some options to pick into the product units of Eero. You can purchase a single unit to extend the whole network available in your home. The product units offered include 1 Eero Router and 1 1 Beacon for an area of 2000 feet, 1 Router and 2 Beacon for an area of 3000 feet, and 3 Eero router for an area of 3500 feet.
• ISP Modem Support
The system can also be used to support ISP modems and routers include ATT, DSL modem, Comcast, Xfinity, Verizon, and more.
• Home WiFi System
The Wifi System provided by Eero is aimed to replace the traditional internet router, WiFi booster, and WiFi range extender by covering your home areas with reliable and fast wireless network.
• Mesh Network
The network system used is powered by TrueMesh technology to leverage multiple access points. Thus, it will be possible for the system to create a mesh network that can be used to provide dependable internet for your home needs by using a single system.
• Wireless WiFi Extender
The beacon used in the Eero 2nd generation system actually an access point with a full-fledged Wi-Fi. The Beacon can be easily plugged into the standard outlets and extend the connectivity of your Wi-Fi to every device and gadget in your home by using more reliable ways.
• Easy Set Up and Fast
Setting up the system only requires simple steps and all can be accomplished just within minutes. After the steps are completed, you will be able to soon enjoy the wireless network at home with a faster and more stable speed.
So, which is better Eero or Orbi? Well, the above article has presented information about the two products along with their features and strengths that is hoped to give you a new perspective on them. Just consider all things well before you decide to pick up one of the two systems to be applied in your house.