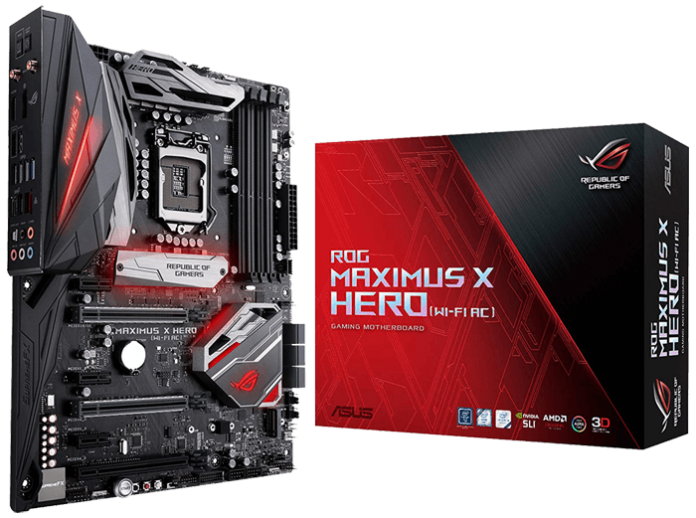 If you are looking to upgrade your gaming pc, i5 8600k can be the right choice. You will need a good motherboard for your i5 8600k processor as well. This post explains in detail the best motherboard for i5 8600k.
Asus ROG STRIX Z370-E GAMING
One of the most reputed motherboard brands is Asus and the Strix series in this brand is getting very much popular. It comes with a Z370 chipset that ensures that all the 8th generation Intel processors work on it. The key specialty of this motherboard is RGB customizability. It allows easy customization of any RGB component. Also, the audio quality is very good which makes your gaming experience better. 
 This is a budget motherboard that ensures that you get a combination of features at a decent price tag. Just like most of the other motherboards these days, it is also VR ready. Also, the cooling in this motherboard is more because of the presence of extra fan headers. This feature comes very handily in enhancing the performance of the motherboard. Overall, we can say that this motherboard has all the features required for a good gaming experience. 
GIGABYTE Z370 AORUS Gaming 7
Current leaders in the motherboard market are Asus and MSI. But if you are looking for an alternative Z370 AORUS Gaming 7  can be a nice option. Compared to the above two motherboards, this one is cheaper and has almost the same specifications. There is a 2 way SLI support which is very good for future upgrades. Another interesting feature in this motherboard is RGB customizability. 
MSI PERFORMANCE GAMING INTEL
So far as the compatibility of MSI Performance GAMING Intel 8th Gen LGA 1151 motherboard is concerned, in addition to i5 8600k, it is also compatible with Celeron and Pentium processors.  The motherboard comes with fan headers that provide sufficient cooling. There is an audio boost 4 feature that provides awesome sound while you are enjoying your game. This motherboard supports 32 GB memory and this is the lacking feature as other similar motherboards come with 64 GB support. Just like the above discussed MSI Z370 A Pro this motherboard is also VR ready. 
How to choose the correct motherboard for 8th generation i5 processors
While buying a motherboard, you will need to look for a number of features. The most important factor is compatibility. In this case, the motherboard should have a Z370 chipset as it is required for running 8th gen processors. You also need to ensure that the motherboard is compatible with GPU and RAM. Almost all the motherboards support Nvidia cards these days but you also have to check whether the inline configuration is compatible or not. 
Another aspect to consider while buying the best motherboard for i5 8600k is the price. There is a range of motherboards available at different prices and you can choose one as your budget. If you want good specifications in a limited budget, you will have to compromise with the brand.