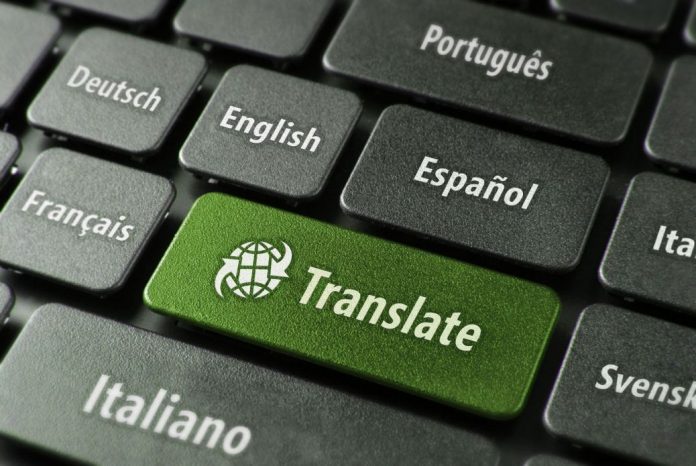 There has never been a time in history when approaching foreign markets and international consumer was easier for businesses and organisations to successfully accomplish than it is today. Nowadays, in the era of globalisation and technology developments, even a locally based SME can effectively compete with larger corporations and successfully gain market shares abroad, even without being physically present in the chosen market.
Nonetheless, a number of businesses approach foreign markets wrongly assuming from the start that just because their marketing/product efforts worked well in their home country, they will also, naturally, work elsewhere. Unfortunately, the 'one-fits-all' approach is no longer relevant in a globalised world.
Today, each of your chosen markets needs to be approached from an individual angle and targeted with specific aspects and customs in mind. One of the most important factors, which can directly influence how successful your company will be abroad, is the use of language.
A recent survey showed, that more than 90% of consumers in the European Union feels more likely to buy a product and trusts the brand more if the information about the product/service they are interested in is provided in their native language.
As a result, a rapidly growing number of companies and organisations which approach their target markets abroad with localised campaigns now works closely with language translation agencies which specialise in corporate and marketing translations.
Deciding which materials to translate isn't as easy as it sounds. Professional translations can be a costly venture, and something that should be incorporated into the SME's budget. In many cases however, it won't be necessary to translate every document and every material that your company has. By choosing the right materials and translation agency, your SME will be able to not only budget more efficiently, but also to increase its chances of successfully targeting international customers and also growing a strong brand in the chosen market.
How to choose what to translate?
Before deciding which documents and materials to translate, it's essential to establish how your company will approach the international markets.
Today's technology allows businesses to trade with foreign customers without the need of a physical presence abroad, e.g. a shop. Consequently, it is entirely possible and achievable to successfully establish your company's existence overseas by the use of digital means only.
In such case, without a shadow of a doubt, the most important content to consider translating professionally is your company's website. A website would almost certainly be the initial point of contact between you and your potential customer. By allowing a visitor to read information about your business, the services and products you offer or any other relevant information they might be looking for in their native language, you dramatically increase the chances of converting such visitor into a customer.
If your SME prepared digital versions of presentations or proposals which the visitors on your website are able download, it could also be extremely beneficial to translate them too.
A number of companies also decide to translate their social media materials and blog content. This, although not essential, can create a more professional image of your company. By translating your blog, you will also be able to pull more customers naturally from search engines when they search for terms your company specialises in and is able to give an expert insight.
If, in addition to approaching your target market digitally, you also decide to be present there physically, other marketing materials such as leaflets, brochures or business cards should be translated by an expert translation agency. This will allow you to target your chosen market more directly.
What about legal?
Translating your marketing materials is essential, but so is translating any relevant legal documents. Although this won't benefit your organisation immediately, it can certainly prove to be tremendously beneficial in the long run. Contracts, terms & conditions or warranties are only some of the essential documents which you should consider translating to ensure not only great customer experience overall, but also to help yourself in the case of any legal disputes, whether with business partners or customers.
How to choose the right translator?
Choosing the right translator can be as difficult as choosing the right materials to translate. There are several different ways in which your company can approach finding the right linguist – from working with freelance translators to working with a professional translation agency which specialises in corporate translation services. In order to cut costs, some business owners also decide to use free online tools, such as 'Google translate', which over the last years became very accurate.
Nonetheless, for professional business translations, it is essential that your content is translated by a human linguist, who is not only a native speaker of the target language, but who can also understand what message your company wants to express and who has a first-hand experience within your particular business sector. This guarantees that any sector specific terms and jargon is translated accurately is suitably for your target market.
Can SMEs afford translation services?
As mentioned previously, translation services can be a costly project, and depending on the target market (language) and amount of content to translate, should be incorporated into the company's budget.
Free online tools are fantastic for personal use, but when it comes to the reputation of your organisation, even a small mistake in the translation can prove to be costly and damage your brand. Consequently, it is recommended to work directly with translation agencies specialising in your particular sector or those who have previous experience in translating similar content.
Working with freelance linguists is also a great solution, however it can prove to be much more time-consuming than working with an agency – especially if you wish to translate your materials into several different languages at once and many business owners simply do not have the luxury to spend time on managing such projects.
Approaching foreign markets should be carefully planned and cautiously executed. Translation services are an important part of such expanse and a rapidly growing number of business owners begins to understand this. Although choosing the right materials to convey and translations provider to work with can be a difficult task, especially for businesses without any previous experience in such ventures.