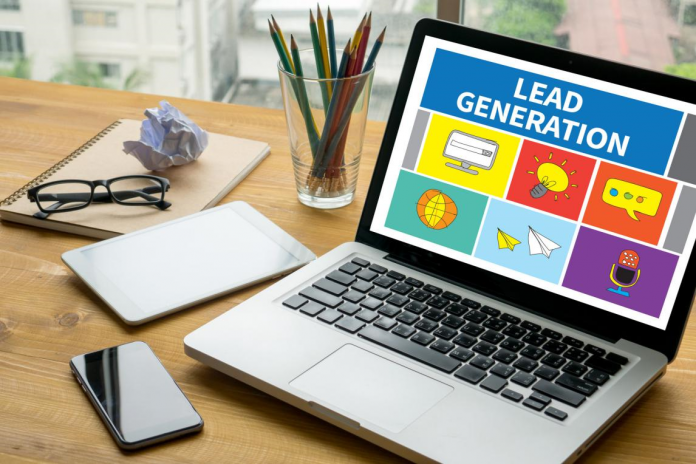 As any marketer will tell you, knowing how to generate leads online is a very valuable skill these days.
First things first: how does this help your business? Simple: at its most basic level, lead generation is the process of engaging leads through the right channels. This helps attract prospects who need your products or services.
That said, lead generation is also a numbers game. The more leads you have, the more new information you'll be able to collect. For new businesses, getting to that critical mass of leads is the hardest part of the equation.
The good news: many lead generation practices can work in almost any industry. Here are 10 simple tips on how to generate leads for your business.
1. Split Testing
If you're not familiar with split testing, think of it as an experiment. First, you show two or more variants of a certain page to your users at random. Then, you use statistical analysis to find out which version performs better.
Ideally, you'd use split testing to fine-tune every aspect of your website. This involves testing your CTA text, page design — even the color of your headline! If this sounds a bit much, there are many free tools that make the process easier.
2. Lead Magnets
As the name implies, a lead magnet serves to generate leads. This is something you offer to your customers in exchange for information about themselves. This can be anything from their names to email addresses.
Popular examples of lead magnets include eBooks and whitepapers. Still, those may not be the best choices for your business. A good lead magnet must have high perceived value and provide instant gratification.
3. Email Marketing Sequences
Creating an automated email sequence is one of the best ways to boost direct engagement. A good email sequence will send out messages when they're most likely to have an impact. They can be time- or trigger-based.
For best results, create different sequences for different parts of your conversion funnel. This can take some time, but it's a key part of automating your B2B email marketing. Here's where you can find out more about this strategy.
4. Webinars
Hosting a free webinar is a great way to initiate reciprocity. If you spend an hour or two teaching people how to do something, they'll want to return the favor. You can build on that by offering coupons at the end of the event.
Also, webinars are reusable. Once you're finished recording one, you can use it as a lead magnet or post it on your blog. This helps you continue garnering traffic without doing any extra work.
5. Digital Marketing Automation
Automating your email marketing is a good start, but that's only the tip of the iceberg. You can also apply this strategy to tasks such as data analysis, user behavior testing, and more.
By automating repetitive tasks, you'll increase your business's efficiency. In some cases, this may even remove the need to hire new staff. Of course, this is only true if your automation methods are effective.
6. Prospect Relationships
Contrary to popular opinion, consumers and brands can be friends. Think of it as participating in a fun run with your local businesses. In this scenario, you're part of their community, which is what you want from your leads.
How do you go about achieving that? Well, the key part is to let your prospects know that you value their contributions. Respond to them at every opportunity, whether you're sending an email or sharing a funny video.
7. Social Media Interaction
Speaking of sharing funny videos, be careful not to go overboard. These are fine in short bursts, but the crux of your social media strategy should be meaty content. This can include interacting with authorities in your industry.
Also, try not to overwhelm your followers. Many businesses set up accounts on every social media channel under the sun and interact with their followers once a week. One to three channels is more than enough.
8. Guest Posting
When it comes to popular ways to generate leads, guest posting is near the top of the list. Remember, most blogs allow for one or two links to your website. Not everyone will click on them, but this is still a powerful source of leads.
Of course, your main goal should be to appear on the top blogs in your niche. Some of them should have their own guest posting guidelines, so read them carefully. You can either write your posts or outsource them.
9. Key Page Optimization
Your home page and landing page are the most important parts of your site. Their main purpose is to prep your prospects to convert. To do that, have all the content on these two pages lead up to a compelling CTA on the final button.
For instance, let's assume you want your visitors to sign up for your online course. One way to ensure that is to present an issue (lack of knowledge) and a solution (learning tools). Finish it off with a reason to sign up (coupon code).
10. Free Tools
Finally, keep in mind that consumers are always looking for shortcuts. If you can provide something that makes their work easier, your engagement rate will improve. Creating free, simple tools for your audience is a good example.
The exact nature of those tools will depend on your business. You could create a calculator, a template, a content analytics tool, and many more. For example, a fashion business may have the need for a sizing tool.
More on How to Generate Leads Online
As you can see, generating leads has its challenges. With enough planning and analysis, though, success is very possible.
One last piece of advice: don't give up. In many ways, your ability to generate leads may be more important than your products or services. After all, having the best product in the world won't matter if nobody knows about it.
Want to know more about how to generate leads online? Interested in making sure your business is running efficiently? Check out our "Business" section!