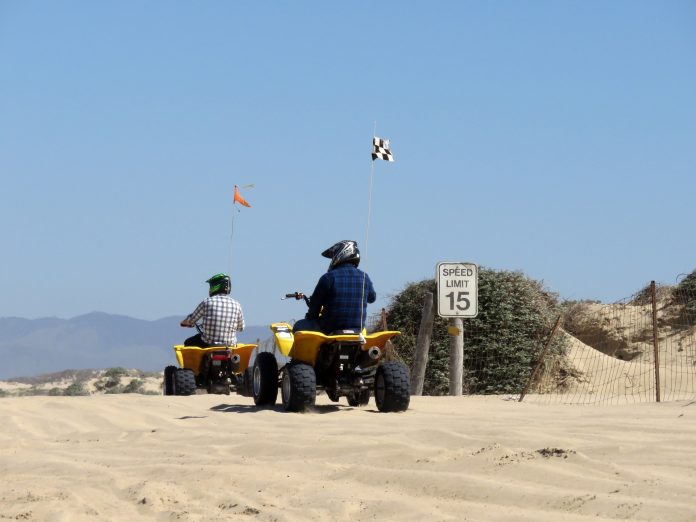 When you are planning to buy a four wheeler for your kid, you need to be cautious for the safety of your kid. Besides, you also have to ensure that your child has a smooth riding experience. There are certain things you can look for in an ATV to make sure it fits your child's needs.
We have made a list of tips that you can use to make sure that you choose the right one for your kid. Before diving into that, All-Terrain Vehicles are used for various purposes – recreational as well as utility. Besides the specifications and technical aspects, there are tonnes of manufacturers and providers out there and you have to choose the right one for a perfect product. Here are a few buying tips you can use to buy kids four wheelers.
1. UTV vs ATV
This is a difference you should definitely know if you are going to buy an ATV – for yourself or your kids. UTVs are Utility Task Vehicles and are generally used for carrying out tasks such as – moving things in a farm, plowing, etc. ATVs, on the other hand, are used for recreational purposes such as racing, hunting, etc.
UTVs have stronger engines because they are manufactured for running utility tasks like plowing. This is why experts believe that UTVs can be a great option if you are starting to learn riding ATVs. Still, light engine ATVs can also be great for your kid to learn.
2. Safety is Important.
Safety of your kid is paramount and it should definitely affect your choice of ATV for your kid. This is why it should play an important role in deciding the type of your ATV you want for your kid.
Usually, ATVs for kids are designed with the necessary precautions and engine strength. This means that these ATVs travel at comparatively low speeds and are manufactured with a similar intention. It is also advised that before leaving a kid alone in her/his ATV, you should make sure that they have apt training under a trained professional trainer.
3. Match The Engine With Age
This is a very important factor when choosing the right ATV for your kid is concerned. Make sure to inspect all your available options for ATVs for your kid. Compare their engines and choose the one that you think will suit your kids. It is advised to choose a lighter engine, be it for an ATV or Kids Off-Road Bike.
Most of the ATVs have the age requirement mentioned under the specification column. Make sure to check for the same and buying the right ATV by matching engine strength with your kids' age. Electric ATVs are known to be a better choice for kids than gas-fueled ATVs.
4. Choosing The Right Manufacturer
Choosing the right manufacturer or provider of Pocket Bikes plays a very important role in defining the entire riding experience of your kid. It also outlines the durability of an ATV or any of their products.
There are multiple things you can look for a provider/manufacturer to make sure that you choose the right one. You should look for the years of experience in the industry and customers' reviews and ratings of a company to make sure that you pick the right manufacturer.
5. Follow The Buying Guide
There are many online guides/ checklists you can follow to choose the right ATV for your kid. Even points like "make sure your kids can place their feet comfortably on their footrests" are very important.
All Terrain Vehicles are made to be used in different terrains and therefore it requires a certain level of physical strength and coordination to be able to control its movement. So, follow a checklist like this to make sure that you buy the right ATV and prepare your kid well before leaving him/her alone with the vehicle.
Use these tips to choose the right ATV for your kid. There are online and offline stores that sell Kawasaki four wheelers for kids and others. Choose the right ATV provider to ensure that your kid has a smooth riding experience, today!
Hi I am Raj Gupta from backlinksmedia.com I have many blogs where I am providing back-links & Guest post services. You can contact me anytime at raazgupta.bm@gmail.com