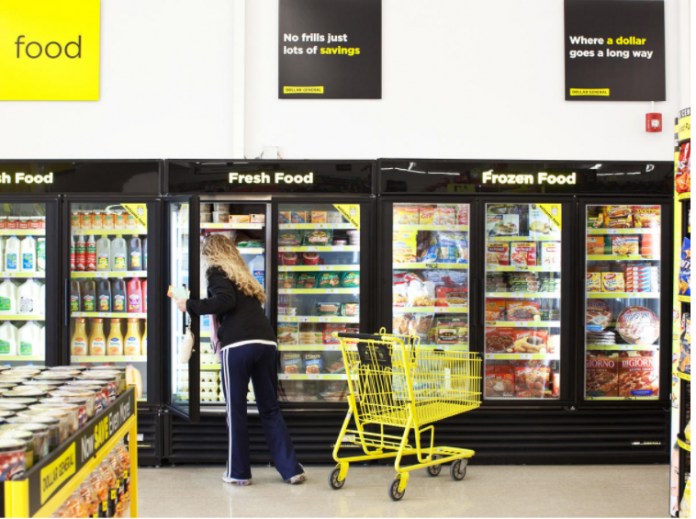 Dollar General is one of the cheapest stores in the US. While one can easily find Dollar General stores almost anywhere, mostly it caters to the needs of rural and suburban areas, making the lives of people in those areas possible.
No doubt, DG offers time-saving convenience and low prices; you can save a lot more by keeping a few tricks in mind. Thus, if you want to cut down your expenses while shopping at the Dollar General store, the following tricks can help-
Compare The Unit Prices
While Dollar General stores offer bargains, it doesn't mean whatever you find at $1 is a great deal. So, don't limit yourself to grocery store items or online purchases. DG stores also let you compare the unit prices. Simply determine what an item costs per ounce. This way, you will find out whether an item is cheap at the DG store or anywhere else.
Though it isn't easy to make an apples-to-apples comparison, you can jot down the unit prices you regularly purchase from your grocery store. Then, compare these prices to the Dollar Store prices. It will provide you with a bird's eye view of the price of an item.
Check Dollar General Weekly Ads & Flyers
Watching the weekly Dollar General ads and flyers is another great way to save dollars. It will keep you updated about the latest deals, offers, and sales trending in the DG stores nearby you. You may find some items even cheaper than Walmart.
Some of the cheap things to buy at DG are-
Video Games

Cleaning Supplies

Personal Care Items

Health & Wellness Items, etc.
Take Advantage Of Coupons
Both Dollar General and Family Dollar offer sales and coupons on their website. Both these stores accept the manufacturer coupons, too. You can download the store's app to find coupons. The Family Dollar recently launched the Smart Spins feature that provides you with surprise coupons and allows you to combine manufacturer and store coupons. You may also find freebies there!
Buy Discounted Gift Cards
It is perhaps the most overlooked way of saving money at DG. However, it works for almost every store and retailer. All you have to do is to visit a site and buy a gift card for cheaper than its actual cost. For example, you can search for gift cards on eBay or other similar sites.
Consider Health Food Bargains
Do you love to eat healthier but go through a hard time finding alternatives to your favorite food? If yes, you will love Dollar General's healthy food selection. You can find healthy food aisles displaying products from renowned natural brands, like Back to Nature, Kashi, and DG's own health food label, Good & Smart.
The store's brand sells products that contain healthier ingredients at affordable prices. From wholesome foods to nuts and dried fruits, Dollar General has it all. You can also find organic pasta, macaroni, and cheese from DG's Good & Smart.
Save Money At Dollar General Market
DG market stores are full-service supermarkets that offer excellent deals on fruits and vegetables. If you have ever been to the DG market, you already know how it is a great place to fetch the best deals on grocery items. You can check out weekly deals on fresh produce and refrigerated sections.
With these handfuls of tricks, you can save big bucks while shopping in the Dollar General store. Even if you don't save enough on each purchase, the savings will make a big difference in the long run. So, keep these tricks in mind the next time you shop at the DG store.