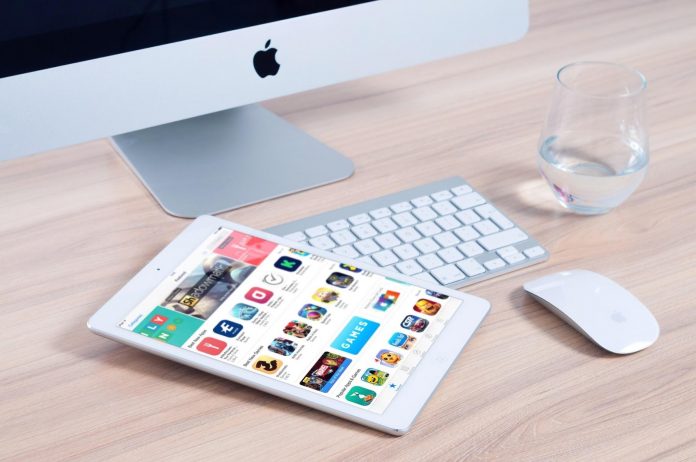 Your future is expensive and only those who are carriers of order in their journey to acquire knowledge are able to survive the aggressive and competitive marathon of academic learning and are inheriting the future! A student needs to possess these indicated key ingredients and key components which have undoubtedly managed to become a part of every student's life, a part of your study motivating mentality.
 In the life of a college student, studying efficiently through a planned schedule can make a big difference in your life and ensures a great impact on your grades. If you're studying tirelessly but you lack vision and organization, you maybe destroying your precious future by working hard and not working smart!  
 To stay always intact with your highly important print notes, assignments or thesis is a bit much to handle with all the daily commute and busy working life. It's hard to manage and balance your studies if you're also working person alongwith the introduction of highly tough curriculums. To support your dreams and to save you from investing your efforts, time and hard-earned money on the wrong ways and methods which are clearly not helping you in getting good grades, this feature is going to introduce you with some great study apps not the regular ones but especially the best new apps which are available digitally now, with easy access to your androids and laptops.
These Study apps can help you manage your busy college life, your compulsion to make sense of heaps of disordered patterns of your education system, however you want through these ultimate redeeming installation of apps, is what will help you to be consistent, hardworking through making smart choices. You have to move forward with the evolving world, be able to adapt and demonstrate your studying self as a mentally tough arena with the most possible courage you possess because this passion at its core is optimistic.
So, for a very efficient and assertive learning strategy, you need to right away install these apps and experience the emergence of yourself as a learner and adding surplus benefits- improve your study manner, practice these great major sources and stay focused for the rest of your educational career!
1)Dragon Anywhere 
The first and foremost study app on this list is dragon anywhere. This app helps you dictate your study notes by speaking into your device! It'll make your studying process a fun and easy process plus you don't have to write a book when you're summarizing your notes.  You don't pause and keep talking without any limit and the app will keep dictating as long as you keep talking. Also, through user-defined dictionary, you can add you're common used set of words.
 At one low price of $15 a month, you have the liberty to access voice commands, user-defined facility and shareable content on your demands and pace, installing Dragon Anywhere is not such a bad deal, you log in through free application and can effortlessly dictate to your device wherever you are
2)iStudiez 
Get organized study plans with iStudiez. This indicated application allows you to organize your assignments, suggest a study plan, works in sync with your multiple app storage including​ over-viewing of your screen, is an outstanding app in the world of effective learning techniques! 
Now, you can track your grades, calculate your grades and your GPA, manage notifications and integration at affordable price of $9.99 with the help of Google Calendar Pro Legend iStudiez study app. This productive software is easily available through Mac App Store, iTunes, compatible with your iPhone, iPad and Android devices and these can also be synced through Cloud. 
3)Genius Scan
 One of the best applications to study very usefully when it comes to sharing the notes you have on paper or those you take directly via lectures, with Genius Scan, you can take photos of study documents, scan notes improving and enhancing visual quality with minimum or no effort at all!
 Save your notes and also have the facility to provide and get provided with study notes when due to some issues you are unable to follow the natural rules of traditional learning. Manage your tasks with a practical calendar or schedule a plan to monitor your daily activities, which are your must priorities and deliver in a synchronistic manner.
4)My Study Life 
My study Life is a free app for all of you searching endlessly for a non-monetized highly constructive application, you're in for a treat. Available for you on Google Play and App Store, iTunes., iPhones, Windows 8 so you don't have to worry about what your mode of utilization is going to be. 
My Study Life app, can help you hoard your particulars of homework, exams and lectures on cloud, set tasks and reminders and sync the information across multiple platforms, get notifications about due dates, unfinished tasks, upcoming exams and class schedules and guess what you can manage all these things for you with only a viable connection. Still, you'll have access to your data even if you're offline, which is great if you happen to lose your Wi-Fi connection!
5)Coursera
Coursera is an outstanding platform for the amount of knowledge and skills it has incorporated into each one of its user by providing them interesting and exciting learning courses for every kind of interest, not only for financially privileged students but for all the students expecting to grow potentially and enhance their learning by offering a wide-range of free short online courses through scholars hailing from prestigious institutes with certificates upon successful completion. 
This study application offers you remarkable learning courses that are created by respected industry leaders, under the command of exceptional academic scholars in correspondence to leading academics and competitive challenges in unmatched quality of education offered by superior and excellent institutes leading worldwide. University of Illinois provide online MBA program known as UIUC iMBA Program. Download the app on your Android or iOS system with just one click and open the doors to untimely success!
6)Chegg- Prepping your flashcards
If learning with flashcards is your thing, then it's totally designed for you. If you want to make one for one of your subjects, for your SAT prep or whatever is it you desire, customize your card based on your choices.
 Master the techniques if you want, keep the flashcards or remove them- your call. You can easily get this aforementioned app on Google Play or download the app from the Apple App Store. Also, if you are fond of adding images to your flashcards feel free to do so and if not then there are many beautiful flashcards available on Google as well.
7)XMind 
You're stuck sometimes in the middle of an assignment so if you would like to work through an assignment and would very much like to finish it on time brainstorming and mapping out new ideas through XMind provides unique ways of interpreting information. TakeThisCourse.net  is another important platform that provides online practice tests for various technologies including Tableau, PSM, CSM, PMP and more.
Make use of this app on account of perfect organizational building, a logical endeavor, matrix charts and multiple templates for weekly planning, projects and so much more. This suite, mind-mapping software can help you with your research and can provide you concepts, helping your idea management. When you're striving for a change of motion and thought, consider this app as your lifeguard.  
8)Fit Brains Trainer
Have the passion, the possibility and consistency to perform more than 360 memory, agility, and concentration games, and outwork everyone else in this field. Drive and train your brain cognitively!  Designed by experts and neuropsychologists, this app guarantees that your future is in your hands. The operating system, will help you improve in your studies by performing practical brain exercises. Fit Brains is going to make your brain strong everyday!
9)Wunderlist 
Teamwork makes the dreamwork, you've probably heard of this phrase and yet, to your surprise, can you imagine that there's an app for you to manage your group activities? Adding more to your surprise, yes, there is an app completely free on your Android and iOS mobile devices named Wunderlist!
In a group activity, sometimes you don't know how to organize; Wunderlist is one of the perfect applications enabling you to communicate easily with your focus group. Whether you're in need of creating lists of activities, tasks, sharing content and data with the your focus group, achieve that necessary organization through Wunderlist.
10)Exam Countdown Lite
 If you want to learn how to perform under pressure, then this free app will assist you never run behind your estimated schedule and miss your exams ever again! Alike the name, this app has a countdown feature that will motivate you every second before your exam!
With unique features, colors and icons probably over 400 icons to choose from, you can add notes to exams and tests which will help you beforehand. Download Exam Countdown Lite, available on iOS through app store and get alerts before you run behind your schedule.