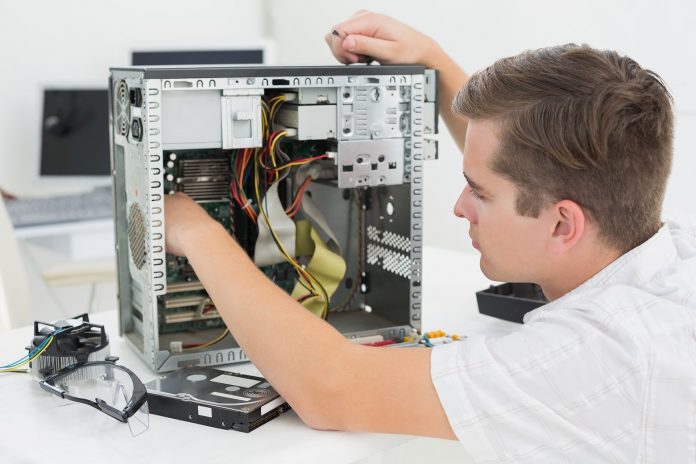 When your computer breaks down, your main priority is to get it up and running again.
Here are some options.
First, you can try to figure out how to make the repair yourself using technology forums. Unfortunately, most of the posts contain high tech jargon that many of us don't understand.
One can also contact tech support so they can try to walk you through the repair process which is not always as easy as it seems.
Finally, you can hire a computer repair specialist. If you want the job done correctly and as quickly as possible, you should hire a professional.
If you are planning to hire a professional, here are a few steps that you should follow so that you have a higher probability of success.
Tip #1: Find a Specialist Who Provides On-Site Support
It is much easier to work with a computer specialist who provides on-site support. This will save you the trouble of packing up your hardware and taking it to the computer specialist.
It will also save you the hassle of reconnecting everything when the job is done.
Tip #2: Go through all your bids
You shouldn't go with the first computer repair specialist that bids for the job. You should avoid freelancers who charge by the hour or who ask for money up front. The reputable specialists today will charge by the type of repair that needs to be done. The work and any parts that need to be ordered should all be included in the estimate that you are given.
Tip #3: Guarantees on Service
You should work with a specialist that has as "no fix, no fee" policy. This means that if your computer cannot be fixed then you wouldn't be charged. An honest, reputable technician will let you know if it is more cost effective to replace the computer rather than repairing it. Also, you should only work with a company who offers a warranty on the parts and the labor.
Tip #4: Check the Technician's Credentials
You should always work with a company that carries liability insurance.
Even professionals make mistakes. If a mistake is made that destroys your computer, the company's insurance should cover the computer.
You should also make sure that the company's business license is up to date. This will ensure that you are working for a reputable company. To verify the company's license status, you can contact your local licensing agency.
Finally, it is a good idea to ask the technician about their educational training. You want to be sure that they are qualified to work on your computer.
Tip #5: Check the Reviews
A great way to determine if a computer repair specialist is reputable and experienced is to hear what their former customers have to say about the service they received.
You can ask friends, family members, and co-workers who they used in the past to repair their computer. If you don't know anyone, then you can go online.
One of the best websites to find a computer repair specialist in your local area is StarOfService. Once you list your requirement, several freelancers will bid for your business. This is probably the fastest and easiest way to find a specialist.
The Better Business is also a great resource. Not only do they grade various companies, you can also check to see if the company has had any complaints filed against them. This is one of the best ways to be sure that you are working with a qualified tech with a good reputation.
Conclusion
Whether you are using your computer for personal reasons or business reasons, you need it to be up and running whenever you need it. If you are having computer issues that require the help of a professional, you should follow the tips above before you hire anyone to handle the job.