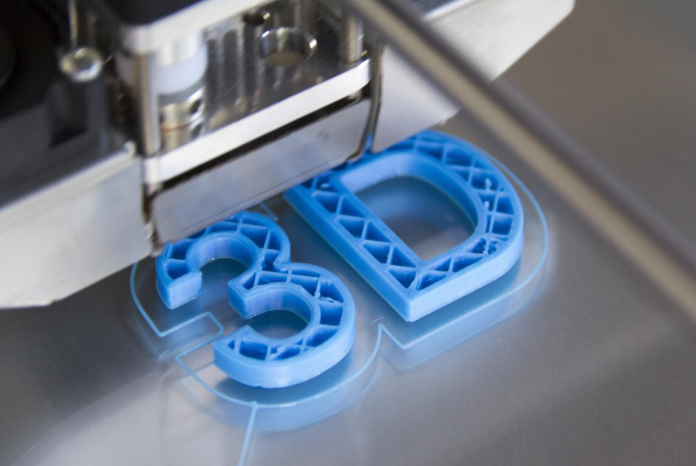 Did you know that some smartphones have 3D scanning apps integrated into them? Others, you can download a 3D scanner on your own.
It's a new trend that is actually so easy, anyone can do it. It always helps to have a few good tips for the best results.
Read on to learn how to 3D scan an object by knowing essential details like setup and lighting to get the best results here. 
What is a 3D Scan?
A 3D scan is a 3D digital representation of an object. The sensors on the device collect data related to the object you scan. This includes the depth, shape, and color to form the final result. 
After the image is converted into a 3D file, you can edit it in an application. This opens up the possibility of more lifelike avatars in virtual reality games. You can also imagine how creative 3D prints can be with this. 
3D scans have aided advancements in medicine, science, history, education, and manufacturing. People have been able to create thousands of animal prosthetics. They've been able to recreate million-year-old mummies. Not to mention being able to scan cadavers for education and research.
Scanning Objects Using Your Smartphone
You can find a 3D scanning app for almost any smartphone. Typically, they all have the same guidelines for a successful scan and are user-friendly.
After you choose and download an app, you'll want to place the object you want to scan in an optimal place. This means in an area you can walk around.
The sensors on the camera collect all the data you need. The app will turn the data it collects into a 3D model on your phone. From there, you can use it to print a 3D model or use it as an avatar in any of your applications. 
Lighting
Make sure you have proper lighting to illuminate your object. It's best to have a bright light that surrounds the entire object. This way, there aren't any shadows to confuse the application when it collects data.
If you have a complex, hollowed object or one with edges, make sure your light doesn't cast any shadows. 
Equal Distance
When you scan your object, try your best to stand equal distance all the way around. If you walk too close on one side and far away from another, your app won't read it properly. Scanning from the same distance all the way around will ensure a uniform result.
How to 3D Scan an Object
Avoid scanning a moving object (tree leaves, moving animal, etc). Your 3D model will be distorted on these.
Also, avoid an item that is too thin. 3D scans can't pick them up as well because of their reflexions. 
Background
Be sure to differentiate your object from its background. If it's too close to the background, the data sensors won't be able to pick up its proper depth and your scan will distort.
How to 3D Scan People
3D scanning people is actually very simple. Walk around the person and scan them from ear to ear. Get different angles from their face so you don't miss any edges. Keep in mind, you still want to keep an equal distance as you walk around them. 
For the best result, have the person you are scanning stand in front of a background that is one color. Make sure your light is bright enough all the way around and that you're using a high precision 3D scanner. 
Of course, don't forget to ask the person you are scanning to stand still and keep the same expression.
Hair is difficult to capture, so don't be too disappointed if their hair doesn't come out the best.
3D Scanning Software
Your smartphone may not have a 3D scanner installed on it. If this is the case, you'll need to install one yourself. Here are a few suggestions to consider: 
Trnio
This app is available only for iPhones. It offers two modes: object mode and scene mode.
For the object mode, the app captures an object as you walk around it in a circle. The scene mode allows you to 3D capture outdoor scenes or larger items. 
You can also create a profile, save your scans, and invite others to follow your account. 
Scann3D
This app is available for Androids. It's very easy to use, even for beginners. To use this one, you take 20-30 overlapping photos of the object you want to scan. The app uses those photos to render a 3D image automatically.
Later, you can create a 3D model and share it without any post-processing.
Qlone
In this app, users need to print a black and white map that resembles a QR code. Then you place the object you want to scan on top of that map. Qlone is able to merge two different poses of the same object for the best results.
You can also share the 3D images you create on social media apps straight from Qlone.
Benefits of 3D Scans
Professional 3D scanners offer a wide variety of benefits. For example, you might need a specific part for an automotive repair that is no longer made. You could use 3D scanning to reverse engineer a new one.
3D scanning can take noninvasive and accurate measurements of hospital patients. This is one-way healthcare facilities have created new prosthetic limbs.
The Future of 3D Scanning
Sure, it's fun to know how to 3D scan an object for a virtual reality avatar. The real takeaway though is that 3D scanning technology is rapidly advancing.
Scientists are already making strides by 3D printing prosthetics. Researchers are recreating items that will help bring education to new levels.
In the future, 3D scans will be able to inspect aircraft, detecting any imperfections.
3D scanning is becoming as easy as taking a cell phone photo. What will you do with the 3D technology available at your fingertips?
You can learn more about the many advancements the tech world has to offer by checking out our blog.