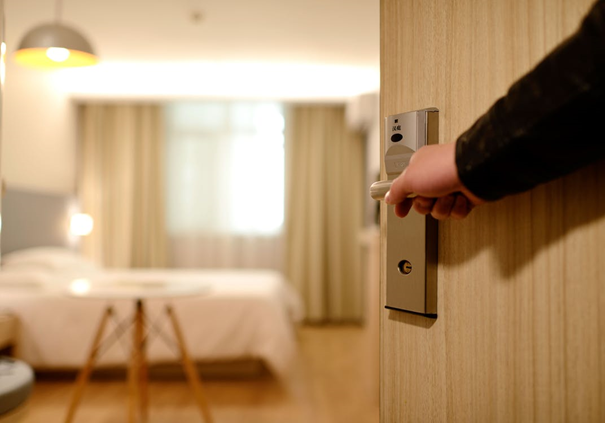 Traveling doesn't have to stressful and expensive when you have the right hotel accommodations. Nowadays, most hotels look for ways to make their guests more comfortable so that they'll become lifetime customers. For example, brands like Hyatt are developing unique programs that make the customer see consistency. Many of the same services available at Grand Hyatt Washington are available in other Hyatt hotels across the world.
So what does it mean to make guests more comfortable? You can look for these traits in your next hotel for a business trip:
Location, Location, Location
As they say, it's all about where you are. When you are headed to a destination for a meeting or conference, you want to make sure that you're staying near everyone else. This ensures that you're on time for all of your appointments, but that you can also network and meet people at restaurants nearby. Prices will vary depending on where you stay, but if you become a part of a hotel loyalty rewards program, you can typically mitigate costs.
High Level of Service
With any business trip, you want to make sure that you're taken care of every step of the way. Hotel staff and customer service options are key to what makes a good hotel. You'll want an experience where you are greeted with friendly, quick service, as well as amenities that help when you're in a pinch. There is the "Hyatt Has It" program which was developed to help hotel guests when they forgot an essential like toothpaste, deodorant, or a phone charger.
Transportation Included
With the right location, you should be able to quickly get to where you're going. The right business hotel will be near transportation and offer free transportation services, such as a shuttle to the airport or nearby business centers. You should also make sure that your hotel's location is near a train/metro/subway station if you know that you'll be riding it every day instead of using a taxi service.
Food Options
When it comes to dining and bars, the hotel experience also matters. If you're a business traveler, there's nothing more difficult than going back to the hotel and realizing you can't get room service or a decent meal at the downstairs restaurant. You may not even be able to get breakfast or coffee in some locations. That's why you should only book at a hotel that offers real food options. Whether it's room service or the hotel restaurant, you should always be able to get a good meal.
Business Center
When you need to print or copy something, you can depend on certain hotels to have a business center where it's easy to access all of your files. These areas will typically have computer stations and conference rooms so that you can conduct business while away from the office. These are great areas to quietly work and get things done when you have to.
Comfortable Surroundings
Perhaps the most important thing is being able to sleep when you're on a business trip. You want to be fresh and alert, not groggy. With the right bedding, mattress, and quiet, you should be able to get a decent night's rest. Coffeemakers, computer desks, and spa amenities are also key to keeping your cool while on a stressful business trip.
Loyalty Programs
With frequent flyer miles and loyalty programs, you can stay for cheaper rates at most hotels. These loyalty programs are typically for those guests who constantly travel and want to stay within a network of hotels. This means that you'll always be able to find a member-only rate that's cheaper than any of the rates you can book online.
Fitness Areas
Getting out stress and energizing yourself with a fitness center shouldn't be a luxury. Most large hotels nowadays have a fitness center where you can work out after your meetings are over or just before your day begins. These fitness centers are equipped with state-of-the-art equipment, such as treadmills, ellipticals, and weights. You'll be able to relax afterwards at the pool or sauna.
Cleanliness
How is the hotel rated for cleanliness? You don't want to worry about getting bed bugs or having issues with mold, as that can also ruin your trip and your health. With constant travel, you should pick a hotel brand that's committed to keeping their rooms as exquisite as possible for their guests.
Free WiFi
Lastly, you should make sure that the hotel provides consistent and fast WiFi that will keep you connected throughout your trip. You never know when you'll need to work and collaborate with the home office while you're away.