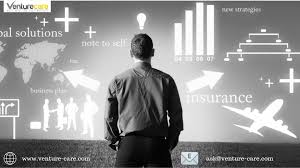 The COVID-19 pandemic has had a crippling effect on businesses. From small coffee shops to large enterprises, customer engagement has gone down, sales have taken a massive hit and revenue streams have dried up. Over the last few months, businesses have begun to slowly open and pick up speed.
In an attempt to adapt to the new normal, businesses have undertaken several operational and organizational changes. These changes are mostly company-specific. An IT company might have shifted completely remotely while a bakery might have reduced its employees and asked all of them to wear masks and gloves when preparing food. However, there are a few adaptations that can be generally applied across all companies.
When it comes to adopting these changes, it more or less depends on which problem you're trying to solve. By identifying the biggest issue your company is facing currently, you can incorporate these changes to bring your business in alignment with the new normal. Let's have a detailed look into how your business can adapt to the new economy.
Teleworking, in at Least a Partial Capacity, is The Need of the Hour
With government-mandated lockdowns and social distancing norms, businesses can no longer work at full capacity. This brings up the need for teleworking more than ever before. With numerous collaboration and communications apps – such as Slack, Basecamp, Dropbox, Google Drive, Zoom, Skype – at your disposal, you can easily set up a remote work model without any difficulties. Doing so is highly beneficial for teams like customer support, IT, account management.
However, if you find yourself in an industry that cannot shift to a completely remote work model, choose to go for a hybrid one. Certain teams can work from home full-time while other teams could work out of the office on a rotation-basis. Remember, your employees aren't your workers; they are your stakeholders, and thus need to be taken care of. Thus, providing them a safe space to work is crucial.
Focus on Improving Your Online Presence
Since the Coronavirus has changed the way the world operates, more people have been online than ever before. People are spending their free time on social media apps since they can no longer step outside the house for casual socialising. This change gives companies a great opportunity to increase their sales and generate revenue by engaging their audience online.
This is especially crucial for traditional and small businesses that have never needed to maintain online customer engagement. Your business website, Instagram account, Facebook account and LinkedIn page are the most important online platforms you need to pay attention to. These offer you multiple channels of enhancing your online presence, engaging customers and generating revenue.
Pay stark Attention to your Emergency Savings Fund
The COVID-19 pandemic has shown businesses the need for an emergency savings fund. We always see financial advice given out to individuals to have an emergency fund that could be used in such times to pay rent or electricity bills. The same advice is now being extended to businesses as well.
Those businesses that had a solid emergency fund during the pandemic were able to stabilise their business faster and didn't feel the need to fire any employees. They were able to pay their salaries, take care of vendor payments and have enough money to put back into the business operations. Companies that did not have such an emergency fund fired employees, cut down their marketing budget, and even had to close shop.
That being said, businesses also need to invest in Business Insurance coverage. To get competitive online quotes now, check out BizCover New Zealand. Financial losses due to business interruptions are severely heavy. However, having business insurance helps companies cover expenses when the business has been discontinued or interrupted due to such circumstances.
Repurpose Your Product and Services for The New Market
What worked for your company before the pandemic wouldn't necessarily work in the current scenario. The idea is to repurpose – or even repackage – your products and services to suit the new market. Doing so can not only provide your current customers better services but also tap into a dormant customer base and diversify your portfolio.
The idea here is to find new markets where you could try out your products and services. Rather than focusing on the features of your products, pay attention to providing your customers with benefits and values.
Conclusion
The times we are currently in are essentially uncharted territories. There isn't a single fool-proof plan to help you tackle the pandemic successfully. What works for a manufacturing plant won't necessarily be useful for a marketing agency or an e-commerce website. However, making the above changes and considerations can help you identify the right direction.
The key is to pick up these tips and shape them according to your needs. Once you are able to financially stabilize your position and provide your key stakeholders better value, your business will ultimately endure this new economy and flourish.
Get updated sy0-501 exam dumps here.