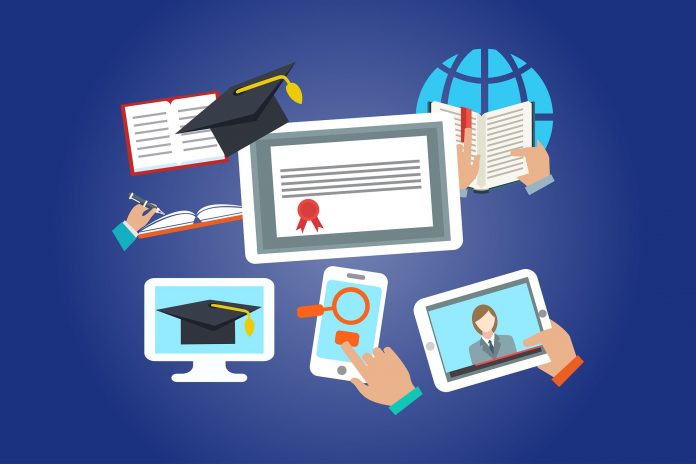 Companies are constantly on the verge of improving their brand image. This may come in many different forms; it is primarily done by expanding their horizons into new territories. To ensure their methods, values, and company ambitions are relayed in a proper manner many companies rely on e-learning as their main communication tool. E-learning is the use of multimedia such as web, computer, or a simple video to be used as a training instrument.
Ease your workload by Translation Services in South Africa
However, whenever targeting a certain audience you want to make sure that the goals of your company are not lost in translation. This is when localization, the adapting of region-specific language and culture, can enhance your e-learning material and help you convey a clear-cut message. Collaborating with a professional translation company will help you obtain exceptional translation services in Johannesburg for your e-learning content, which in return may significantly ease the workload for you.
What are my Benefits?
         Whether it is a new market group or new employee, your audience wants to see more of a commitment to the company's behalf. In addition, localizing your e-learning content comes with a plethora of benefits. Some of which include:
Cost Cut and Wider Influence – when you develop a single module for across the board you not only save money but also can ensure the message of your company is spread in a quicker manner.
Consistency is Key – localizing a single training module for your company can ensure that there is no miscommunication on the company's policy.
Company Representation – By showing future employees and co-workers, the respect for their culture and values, you will earn admiration from their behalf, resulting in a win-win situation.
A 7-Step Process
         Now that you have a better understanding of what it means to localize your e-learning material, here are the seven main key elements to take into consideration that will guarantee you a successful venture into future targeted markets.
Audience Awareness

– thorough research of your target audience is the key to laying a strong foundation in a new region. This can involve having knowledge about the culture, the specific language, and even sometimes-political stances.

Neutral Grounds

– avoid using idiomatic expressions, colloquies, or references from poetry and literature. Leave enough text balloon space for different languages. For example, the Arabic language is right to left and a sentence in English can take double the amounted typed in German.

Job For a Professional

– the use of professional translation services can work wonders for your material mainly because a high ranked agency will have in-house translators that are subject-matter experts in an array of fields.

A Picture Speaks Louder Than Words

– when choosing graphics for your project you want to ensure that you are not offending your target audience. For example, a picture of a wine bottle would be great for France, but the use of the same bottle could offend users in the Middle East.

Testing, Testing, Testing

– always test your completed project with a small audience of the targeted region. The feedback you receive will help with the enhancement of your final product.

Mobile Buzz

– think of this as a soft launch for your material, the general perception the audience has will tell you if the product is being implemented properly and if it is accessible on multiple platforms.

Tool Time

– using the proper software (Articulate Storyline, Adobe Captivate) when creating your e-learning material, this will allow for easy access to the extraction of text when localizing.
What Do We Take Away From This?
In today's day and age, it has become a necessity to build that global bridge and avail your content to all cultures. Professional translation services can truly add that oomph factor required to grab the attention of your target audience and truly help you achieve your dream of a global market all starting from a local level. Otherwise, you may find yourself in a situation similar to the popular food chain Kentucky Fried Chicken when the told their Chinese customers to "eat your fingers off."
Challenges of African Language Translation
With due time, African people have grown more aware of the value of their linguistic inheritance. The Bantu people have made tremendous efforts to expand Bantu languages around the 'Dark Continent' however; they are still facing multiple challenges. Most of these problems are common factors of when translating any language – such as ambiguity, need for paraphrasing and mismatching. Nevertheless, dealing with underdeveloped resources such as dictionaries, and text corpus leads translators to create their own glossaries and word banks.
Trying to sway companies away from such obstacles is the goal of professional translation services. As they are better equipped and acquire a vast amount of experience in providing businesses with translation and localization tools.
Why AfroLingo?
In a short time, AfroLingo has won the accolades of many international clients. Set in the heart of South Africa, with our translation services in Johannesburg we hope to capture the essence of the melting pot the region has become. We take pride in all our localization and translation services by offer clients a world-class experience with every project. At AfroLingo, we go the extra mile and offer specialized services such as:
In-House Native Translators

– We can proudly cater to over 20 languages without having to outsource to a third party. By hiring and housing all native translators, we ensure your project is completed with cultural and linguistic accuracy.

Subject-Matter Experts

– When dealing with international clients there is no room for error. Field experts from each sector guarantee to provide their years of expertise.

A Hassle-Free Pathway

– No matter the size of your project, we promise a complete and quick delivery of your project.

Quality Assurance

– Every project we handle goes through a rigorous multi-step quality check process. One of which includes our client's constant input, ensuring never a need for a 'do-over' and a 100% client satisfaction rate.
For more information on translation services in South Africa, contact our friendly sales team today!