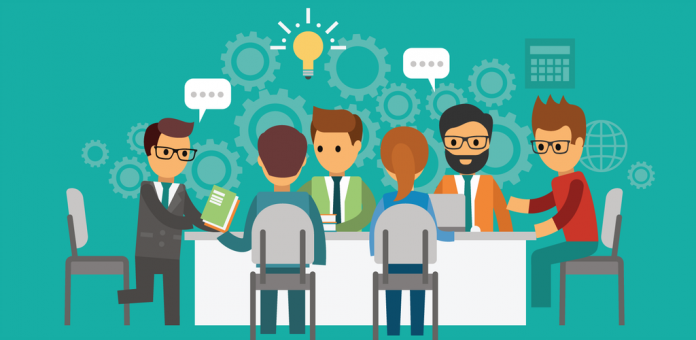 The Arabic language is a very popular language around the globe but it is not as universal as one might think. Therefore, companies and businesses, especially in the legal sector, must use Arabic document translation services for their content if they wish to communicate with clients in Egypt and the MENA region effectively.  Arabic is written from right to left and is definitely one of the most difficult languages to format and translate in other languages.
When it comes to legal translation projects, Arabic translation companies would agree that such projects have specific technical terminology in the target and the source text which needs to be very carefully and correctly processed in order for the legal document to make sense. CAT – Computer Assisted Translation – tools help out with large-volume jobs but they can never take place of an expert translator. The right Arabic document translation services will offer clients only certified legal Arabic translators to translate legal documents.
Since Arabic as a language presents a lot of challenges in translation, only a qualified professional Arabic translator can do the job well. He needs to have sophisticated language skills and professional experience in the legal field. The legal terminology and technicalities call for precise research and experience.
The legal field is quite extensive. Arabic legal documents requirements, especially in Egypt, can vary from what the business needs from the translation agency. Here are some of the legal documents that are commonly translated to or from Arabic into other languages.
Distribution, sales and employment contracts
Legal procedures
Terms and conditions
Filing complaints
Letters of intent
Expert reports
Inheritance records
Divorce petitions
Regulations
Articles of association
Proxies
Clauses of non-competition and non-confidentiality
Court releases
How To Select The Best Arabic Translators for Legal Documents
When you search online, you will come across thousands of translation agencies claiming to have Arabic expertise for legal documents. Here are a few aspects you need to determine before selecting your translator.
Look for Certified Quality Translators
Companies offering Arabic translation services must have certified Arabic Legal translators. Make sure they have the documents to prove that and you can always ask this by emailing them. Only certified legal Arabic translators will have tested and verified experience which you need to guarantee your project is translated without any errors.
Look for Guaranteed Security
Legal documents can be very confidential and exposing them to a third party which misuses them can have very serious legal consequences for you. Make sure the company you are selecting is ready to sign confidentiality agreement or non-disclosure contract so that your privacy is protected legally.
Transparent Pricing
Some Arabic translation companies will show small costs on the surface but will later rob you with additional and hidden costs that you may not have foreseen. Make sure the company you are going to work with is upfront and transparent in billing you and not going to come around with hidden costs later on.
Quick Turnaround
There is no point in selecting a low-cost agency if they are going to compromise your deadlines. Some legal documentation is very time-sensitive and losing deadlines can mean loss of thousands of dollars for you. Make sure the company you select has a good track record of completing projects within projected timelines.
Future Trans Arabic Translation Services for Legal Documents
Future Trans is a trusted Arabic Translation company that has a record of translating thousands of Arabic legal documents in more than 150 languages with quick turnarounds. All our linguist experts are certified legal professionals who understand the legal terminology and the nuances of Arabic languages. We can take on small or large scale projects because we use modern technology like Translation Memory that helps with glossary and speed of translation.
Our dedicated team of translators will go beyond your expectations. We only select the most talented and qualified legal Arabic translators after a rigorous hiring process. Our translation process also has very strict quality control. Each project manager dedicatedly works on a single project at a time and make sure that the translation goes through a three-step review from three different senior translators before submitting the final work to the client.
We offer the highest quality of translation services at an unbeatable price.  Do you need a custom quote? Let's talk.