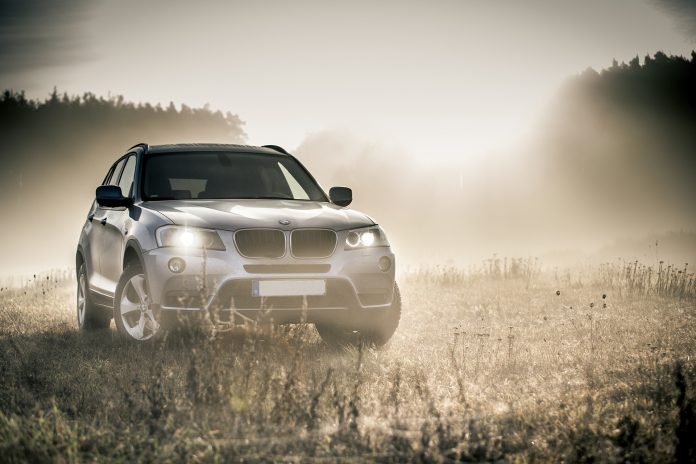 When it comes to buying a vehicle, the details can become quite overwhelming. However, before you get too preoccupied by specifics like colour and safety features, you have to get one thing out of the way first: the type of vehicle you're going to get. You have quite a few to choose from, such as hatchbacks, sedans, minivans, MPVs, crossovers, and trucks.
Another popular choice, of course, is the SUV or sports utility vehicle. This type of car has gained more positive attention over the years, with models like the Subaru Forester and XV surging in popularity. If you're a first-time car buyer or if you're planning on replacing your existing car, here are a few good reasons to get an SUV.
You Don't Want a Pickup but Need a Bigger Car
Pickups are made for hard work, and their robust looks alone tell you as much. Loading big and bulky cargo won't be an issue, and you also don't have to worry about stains because the truck bed is made to withstand or even repel grime. Moreover, pickups have more ground clearance that allow you to move over obstacles like bumps and rocks with ease.
Sometimes, however, a pickup is a bit too much for your needs. If you prefer a bigger vehicle than a sedan but rarely have to load large and heavy items, an SUV is a perfect choice. What's great is that you can still enjoy many of the advantages of a pickup in a vehicle with a sleeker-looking body.
You Have Kids and/or Pets
If you have just one child, perhaps a sedan would already meet your needs. especially if he or she is old enough to sit still during long journeys. However, if you have two or three children, a sedan might be too cramped. Throw in an overenthusiastic pet, and the space in the rear seats of a pickup or a small car just won't be enough. With an SUV, you'll have more than ample room for kids, pets, and some cargo. If you don't have kids or pets, then it simply means that more people can ride in your car, and that's a good thing in a lot of different situations.
You Want More Visibility
Given that you've already established that you don't want (or need) a pickup, an SUV is ideal if you want more visibility. This goes both ways. From the outside, an SUV can be seen more easily by your fellow motorists and pedestrians since the vehicle has more height and a bigger frame. From the inside, you can see a fuller view of the road. This can help you avoid potholes that may potentially damage your vehicle. In turn, you'll be able to maintain your car in good shape for longer. Finally, the added height may also help you see available parking spots easier.
You Live Somewhere Flood-Prone
Nobody wants these things to happen, but the fact of the matter is that there are some areas that are prone to flooding. The extra height on an SUV means that you can drive on flooded streets without worrying too much about damaging the engine. Depending on the model of your SUV, you may be able to drive even when the floods reach as high as 36 inches. Of course, despite these enhanced capabilities, safety should still be your number one priority.
You Live Somewhere That Snows or Rains a Lot
If you happen to live in an area where the snow gets a little heavy, an SUV is a much better choice than a sedan. The 4×4 models of SUVs are designed for more road grip and better control on snowy, muddy, and wet roads. Sedans may be lighter to handle than SUVs (or trucks, for that matter), but when it comes to providing more stability and control in certain situations, you'll be better served by an SUV.
You Plan to Sell Your Vehicle in the Future
Compared to sedans or even some trucks that may see more damage due to off-roading, SUVs retain more of their value over time. This simply means that you'll be able to negotiate for a higher price once you decide to sell your vehicle for whatever reason. However, keep in mind that the resale value of your SUV still depends on various factors like its make, model, and overall condition.
Of course, there are also downsides to buying an SUV. It's definitely more expensive, especially if you're getting it brand new. Most SUV models are also less fuel efficient and therefore less environmentally friendly compared to sedans and other smaller cars. However, car makers are continuously making improvements to address this concern. All things considered, there's truly a lot going for an SUV, and it's definitely worth considering getting one as your daily driver.