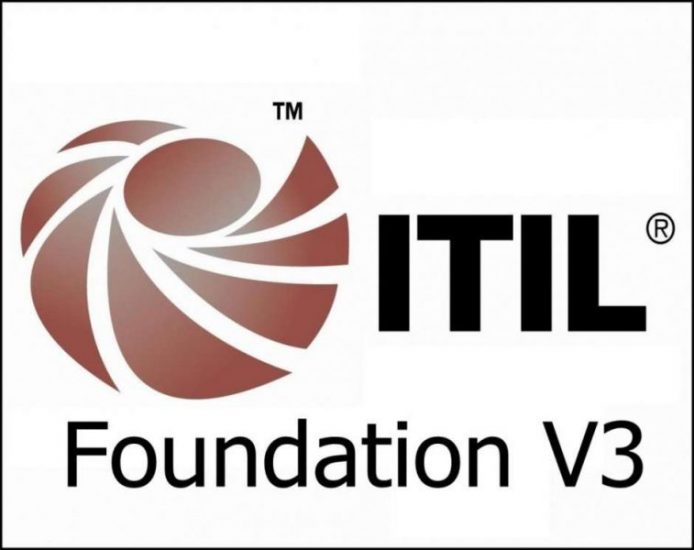 Do you know IT-enabled services became a crucial part of our daily lives? Whether you want to shop, travel, or communicate with friends, there exists a range of top facilities for virtually everything. Businesses are no different and offering services all about keeping things up to date, meeting the ever-changing demands and desires of consumers and clients.
In today's modern world, new opportunities exist for services to be enhanced, providing companies the opportunity to save time and money, and also achieve more efficient and better performance. Around the same period, expectations are continually streaming from consumers, with businesses willing to meet for ease, price, and usability demands to prevent their rivals from losing ground. All of this renders IT services management to be a critical discipline for companies. From the past several years, there have been many various IT Service Management (ITSM) systems, most of which have become popular to be ITIL.
Why is ITIL Framework Preferred?
ITIL Architecture defines the best approach to execute processes in the IT Life cycle. However, you can select and implement the methods that you feel are crucial for your business as part of the ITIL framework. ITIL Architecture does not mandate you to enforce all ITIL implementation procedures. However, ISO 20000 specifies that you do not fulfill all the minimum specifications until you apply them.
ITIL is a system of standard practices and procedures to be implemented to provide IT Service Management (ITSM). ITIL has been one of the most commonly used frameworks by organizations to offer ITSM following its original release in the 1980s. The system emphasizes maximizing consumer loyalty by providing reliable and cost-effective delivery of services.
What is ITIL V3?
Over the years, we have seen the launch of ITIL with different iterations to match themselves with evolving market needs. There was an update to the ITIL framework in 2007 and termed as ITIL V3. In 2011 an upgrade was made for ITIL V3, is also known as ITIL 2011 V3. This new version is ideally tailored for today's corporate environment, as it incorporates functional aspects such that control of IT resources becomes fully compatible with customer needs. ITIL V3 Foundation allows candidates to learn key elements, concepts, and terminology.
ITIL V3 Lifecycle
ITIL V3 contains five main steps covering each of the ITSM's different life cycles:
The Service Strategy focuses on first defining services as strategic assets and then creating a systematic strategy.
Service Design involves the assessment of business administration procedures to develop or upgrade services.
Service Transition includes the change from development to production, including monitoring and quality assurance
Service Operation describes how to treat resources as they are in production/use and include operating practices and incident response.
Continual Service Improvement sets out new requirements for the previous ITIL phases based upon operational feedback and service levels.
What is an ITIL Certification?
You now know ITIL and can guess why ITIL Exam is the way to the right profession. However, if you are searching for a job in IT Service Management, this test is an entry-level certification. Are you a fresher in ITSM, then clearing the exam will distinguish you from the herd.
The ITIL certifications show that an applicant is trained in best ITSM practices, using standard processes, terminology, and methods in modern IT. Professionals accredited by ITIL are in high-demand, as they can grow skills and turn the business.
Why Earn ITIL V3 Certification?
The advantages of a certification or accreditation are priceless. You may        obtain the following benefits with an ITIL certification:
A good foundation in product knowledge
Speed up the business development
Enhance your potential earnings
Productivity improvement
Boost your credibility
Be a solution-oriented leading professional
The advantages are not limited to the accredited individual. The ITIL adoption provides organizations with far-reaching benefits, including:
Align IT to your company and provide services better that suits your clients' needs
Enhancing the efficiency of the IT services that you provide by understanding the necessary standards of availability, protection, capability, and continuity, and then preparing strategies that will offer these.
Reducing the distribution of IT costs by reducing wasted effort.
The ITIL V3 Certification Path
Over the years, ITIL V3 has become familiar, as one of the widely used methodologies to ensure a smooth flow of ITSM process. The broad recognition and success of ITIL V3 have made it one of the most desired IT industry certifications. As stated above, ITIL V3 is compatible more closely with today's market standards, and one can gain ITIL V3 certification upon completion of the following five levels:
Foundation: This entry-level certification provides the certified applicant with an overall perspective on the specific terminology and concepts in the ITIL lifecycle, various lifecycle phases, and the ITSM process.
Practitioner: This level of certification will provide the applicant with the potential to recognize and retain ITIL.
Intermediate: The Intermediate level is the IT industry-recognized certification level, where the module focus provision of IT service management.
Expert: Candidates with the expert level credential shall be able to show superior ITIL V3 best practices and have comprehensive and insightful awareness of the entire ITIL V3 process.
Master: Candidates who are involved in achieving a grade of master's degree in ITIL V3 must correctly illustrate their expertise of ITIL V3 and have relevant evidence, including realistic results of ITIL V3 practical assignments.
The ITIL V3 certification path is relatively straightforward, where students can complete modules to gain 'credits,' which in effect enables them to take higher levels of exams.
Wrapping Up
For over a decade, ITIL V3 has become the de-facto standard in ITSM, assisting thousands of companies in providing high-quality IT services.
The ITIL V3 certifications, with decent compensation, are among the highest IT certifications in the sector. Landing a job, gaining a promotion, or moving your work towards the next level could be comfortable with an ITIL V3 certification.
Most companies are now beginning to consider ITIL, are you ready to join? If so, the Certification Program provides a full range of ITIL courses and complete ITSM courses allowing participants to validate their technical skills and expertise.