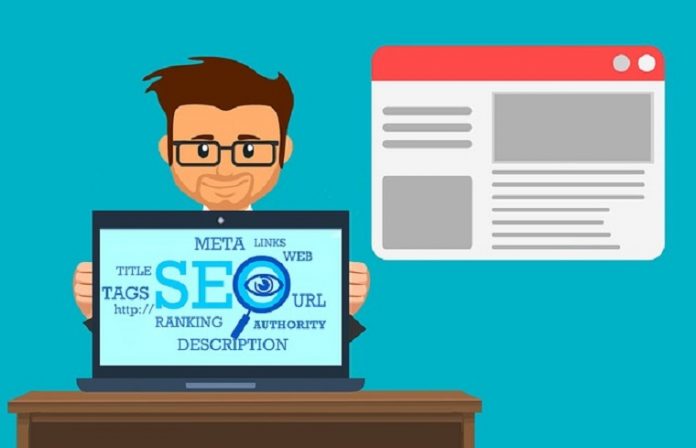 Search engines are an important source of information for consumers. As a business owner, if your products are not on the search engine results, you could lose your consumers to the competitors. Majority consumers have a habit of using search engines to look for products and services. Every business focuses on search engine optimization. When you publish content on your website, you need to optimize it for search engines.
Here is how your content will give you a high search engine ranking.
1. Focus on long-tail keywords
Keywords are an important part of all types of content. To optimize your content, you need to ensure that it is not only filled with as many keywords as possible but has 2 to 3 long-tail keywords that have the same intent with the audience. When you have several keywords in your content, search engines consider it as keyword stuffing and it does not make a good experience for the reader. Hence, when you use keywords, you need to ensure that they are not forced and stick to only two to three keywords in a blog post. The long-tail keywords will keep your post focused on the goals of the audience and visitors are more likely to read the whole post which will lead to conversions.
2.Ensure the content is mobile-friendly
Maximum people use a search engine from the mobile phone instead of a desktop. All the valuable search queries are done on the mobile and Google is at the top of the search engines. Google favors mobile-friendly websites and you need to ensure that your content is mobile-friendly. Responsive website design will allow posts to have one URL instead of two and this adds to the convenience of the reader. It will help the post's SEO because the inbound links will not be divided into two URLs. No matter the type of content you create, you need to ensure that it is mobile friendly. You can get quality content and guest post services on https://seojet.net/blog/guest-post-service/, it will improve your rank and will ensure you remain at the top of the search results even with the constantly changing Google algorithms.
3. Make the most of meta description
The Meta description is the text which appears in SERPs and informs the readers what the link is about. It is a very important aspect of content marketing. The meta description will give the searchers information which allows them to decide if they want to open your content or not. It has a maximum length of 300 characters and it is advisable that you make the most of it. The meta description should include the long-tail keywords for which you are trying to rank.
4. Optimize the images
It is not necessary that your posts should only contain text. It should also include images which will help explain the content. However, search engines are not only looking for images. Instead, they look for images that have alt text. Since search engines do not see the images as humans can, they look for the alt text and know what the image is about and this helps in ranking the images on Google.
5. Do not use a lot of similar topic tags
It is easy to organize content through topic tags but if you overuse them, it can do more harm to your website. If there are a lot of similar tags, you could be penalized by the search engines for having a lot of duplicate content. Whenever you create a topic tag, you also create a new site page where the content from the tag will appear. Now if there are too many similar tags for the content, it will appear as if you are showing the content numerous times on the website. It is advisable to take time out and clear out on too many tags and instead choose those tags which are important to your website and tag the posts with them.
6. Use URL structures
A URL structure of the web page will make it easy for the visitors to understand the structure of the website and the content that they will see. Google favors web page URLs which make it easier for the visitors to understand the content. A structured URL will make it easier for the visitors to search for the section they are keen on reading about. It lets them know where they are on a website and how to access new site pages.
7. Link internally
You should never underestimate the power of inbound links. It helps your content show up on search engines keeping the validity and relevance of the content at the forefront. If you have written on a topic that is mentioned on a web page or another blog post, link to that page. Internal linking not only helps the visitors on your website but it also shows other relevant pages on the search engine.
8. Use topic clusters
A lot of blog posts are created in a manner that rank for certain keywords only. This leads to a disorganized result and it is hard for the user to find the exact information that they need. It will also result in your own URLs competing against one another in the search engine ranking when there are numerous posts on similar topics. To get the most out of your posts, you need to choose broad topics for which you want to rank and then build content based on the same. Now ensure that they link to each other so that you can build a broad search engine authority.
Content is very important to sell your products and services. Given the number of content types you can choose from, it is crucial that you pay attention to every type of content that goes live on your website. These tips will help you get the most out of the content and will show high search engine rankings.