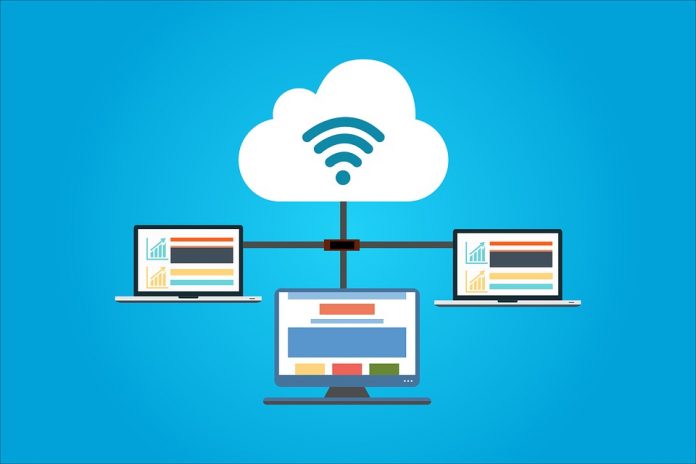 E-Commerce is a great modern business. Growing sales make it the most lucrative one. Also, online buying behaviors have increased in the UK and entire Europe. Moreover, the business is not difficult to manage. You can start with low capital. Then, with effort in the right direction, you can achieve success. Yet, one thing that can be a hurdle to success is choosing the wrong web host. Thus, you must invest efforts to pick the best eCommerce Web Hosting. 
Let us review seven web hosts that are the best to manage your eCommerce business. 
Why Is It Important?
The bad host may make your eCommerce store load slowly. That is unacceptable for online stores. The result is losing business since customers do not wait for your website to load. Moreover, search engines also do not show your website in the results. They care about what they deliver to their users.  
Similarly, your customer's data is essential. Thus, you need a host that provides rock-solid cyber security. A bad host can jeopardize everything. It makes your online store vulnerable to cyber threats.
The Best eCommerce Web Hosting Providers In the UK
1.  The Email Shop
Do you wish to start selling your items or services quickly? If yes, The Email Shop offers the best eCommerce hosting in the UK. Get live within minutes and fulfill your dream of trading online. 
The Email Shop deserves to be on this list of the best eCommerce web hosting providers in the UK. No other company can beat its versatility and flexibility. Other than providing free SSL, here are some of the best features of The Email Shop.
The Email Shop helps show your online store in the search results. They provide SEO-friendly tools that make SEO easy and fun.  

They understand that you could have a range of products. That is why it does not bound you with any number of maximum categories. 

The next point is account isolation. If one account is damaged, it will not affect the others. 

The Email Shop also comes with rock-solid malware detection methods. It knows about all activities of the network. Proactive management makes your online store completely secure. Gain the trust of your clients quickly.  

The billing method also makes your life easy. The Email Shop uses the model of the pay-as-you-go. As a result, it makes payment easy and gives impressive scaling capabilities. 

It is effortless to scale whenever necessary. 
2.  Tsohost
Tsohost lets you build a fully functional online store that is speedy and secure. They are famous for being affordable hosting providers. The plans help create the best-selling store. Users love their super WooCommerce extensions, which are more than 75 in number. 
It hardly takes a few clicks to set up a WooCommerce store. Then, you can enhance the website with the best user experience. And you do not have to increase the budget. Excellent SEO tools give more freedom to elevate both performance and sales. TsoHost provides pre-installed SSL certificates, too. 
Also, TsoHost claims to provide unique WordPress themes not available elsewhere. Unlimited storage and efficient content delivery networks ensure the best page loading times.
The basic plan allows one website, free domain & SSL, one-click staging, and automatic daily security scans. Moreover, since WooCommerce is an open platform, you can also change the code. TsoHost offers different WooCommerce extensions for the following functions:
Chart & Checkout

Marketing

Payments

Services

Store Management

Products
3.  Names.co.uk
Names.co.uk provides you with everything that you need to start online selling. They make it simple to set up an eCommerce website builder that is secure. They offer free SSL certificates and complete safety from cyber attacks. 
The basic plan features the following:
Website builder

Product categories

Stock control

Flexible shipping rates
Simple shop setup is one of the best plus points of Names.co.uk. A long-range of daily tasks become simple to perform. That includes:
Uploading photos

Setting up payment methods

Displaying shipping information
You can also easily make product categories, share discounts, and do much more. 
Another excellent feature is their professional and powerful website builder. You can make everything quickly with a drag-and-drop builder. It offers many convenient SEO tools and valuable design tools. Then, widgets further simplify things. The company provides easy-to-use business-driving widgets. 
Names.co.uk offers an extensive list of responsive WordPress themes. Pick anyone and display the perfect gallery of products. The store will function properly on any device. Also, they provide easy statistics. You can check the performance of your website. Driving traffic, taking orders, and completing them successfully, becomes an easy process. 
4.  Pickaweb
Pickaweb is one of the most affordable UK eCommerce hosting providers. All their plans provide unlimited email accounts and MySQL. The webspace ranges from 5 GB to 35 GB. Also, all plans offer free website migrations, international domain support, enterprise-level data backup, and a one-click installer. Following are the most notable features of Pickaweb. They make it worth adding to this list.  
UK-based data centers show high levels of resilience and security. Moreover, an easy-to-use website builder comes with many ready templates.

Pickaweb offers an excellent and intuitive cPanel. A lot of tasks are just a matter of clicks. For instance, creating databases and email addresses is super easy.  

Pickaweb also allows you to make your personalized email accounts. It also takes a little time. Pick the email software you want, like Outlook or Gmail. 

Pickaweb is entirely eCommerce ready. All you need to do is a series of clicks. Then, install whichever shopping cart you like, be it Magento or PrestaShop. Payment integration is also effortless.  

The best security features are free SSL and anti-spam techniques. SSL ensures data protection. Anti-spam filters ensure that you never miss your important business messages. In addition, the system monitors all emails that leave the server. Speeds are also impeccable. The Litespeed servers provide the fastest loading time possible. For data safety, Pickaweb also ensures backups. They use r1soft software backups and take monthly, weekly, and daily backups.
5.  LCN.com
LCN lets you build beautiful online shops that offer a great user experience. Sell online without any trouble, and generate the side income you have always dreamed of. Enjoy quick setup,  secure encryption, and excellent SEO tools. 
All necessary eCommerce features are available, such as:
Website Builder

Flexible Product Pages

Product Categories

Popular Payment Providers

Discounts

Vouchers

Stock Control

Customizable Shipping Rates

Auto Tax Calculations
The shop design process will not make you feel more than a breeze. LCN provides a self-explanatory builder for that. Every feature required is accessible. Make categories, upload images, display shipping information, and share discount codes.  
Website creation could not be easier. The drag and drop editor lets you add the content. Free-of-cost SSL encryption makes it secure. No third party can see the information exchanged on the website. 
LCN offers neat personalization features, and it always helps increase sales. You can, for example, show special offers to only specific audiences. In addition, it is possible to recommend products similar to those the customer recently purchased. 
When you show how much stock is available, it will encourage impulse purchases. If a notice says, 'limited stock available, it quickly boosts the sales. LCN lets you show such notifications to create urgency.
6.  Webhost.co.uk
They are one of the fastest web hosts in the UK with the best and always available customer support. Prominent features are a 30-day money-back guarantee, unlimited bandwidth and email accounts, and a free website builder. They also offer free SSL certificates and fast SSD disk space. The rates of Webhost.co.uk are also quite affordable in comparison.  
They provide different types of servers for eCommerce websites. It includes a VPS server, shared server, and dedicated server. Enjoy reasonable annual prices. 
They feature a fast SSD server, free dedicated IP, free migration, free backup, and PCI compliance. Domains are also available for free. Different plans are available for both primary used operating systems, Windows and Linux. Both feature unlimited websites, 10 GB disk space, and 100 GB hosting bandwidth. Install whichever shopping cart you like from the available list. 
The dedicated server plans offer 4 to 16 GB of RAM and 5000 to 15000 GB of hosting bandwidth. In addition, they provide a one-click installer for Magento, cubecart, and X-cart. The company provides managed dedicated servers of the DELL brand. The best UK data centers operate these servers. Configure your servers the way you like with cPanel or WHM. 
7.  Krystal UK
Crystal UK deserves the title of the best eCommerce hosting in the UK.  Thanks to flexible and powerful cPanel, impeccable tech support, and efficient SSD disks. However, one of their main reasons for being famous is they are 100% green web hosting providers. They use 100% natural energy. 
Three plans are available for eCommerce hosting. The cheapest package offers one website, daily backups, free SSL, and 100 GB of disk space. The other two allow you to host as many websites as you like.