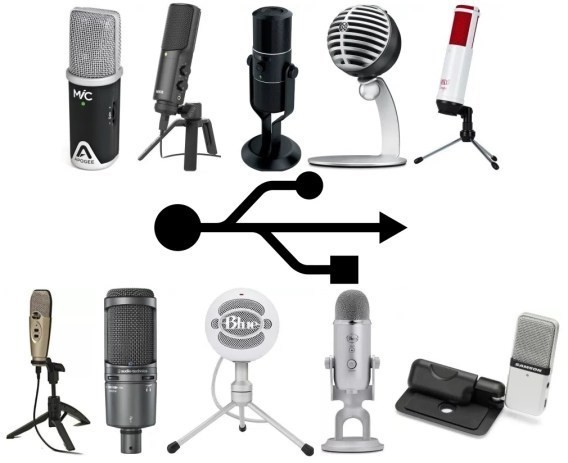 Spending lots of money on an excellent microphone is not a choice for the YouTubers who are just starting out. It is a fact that people should give similar emphasis on their audio as they give to their entry-level camera. YouTube viewers are pretty comfortable with a grainy picture, but if they discover sound to be off, they prefer to disconnect. Due to this reason; it is always advised not to make use of the built-in microphone intended for your camera. Discovering the finest microphone for YouTube turns out to be tricky many times and so, YouTubers habitually change their mic.
As people get escalated in their career, they change their YouTube mic. These people test countless microphones before settling their mind for only one. Whenever you wish to make high-quality YouTube videos, you are needed to pay heed to the audio. It is important to keep in mind that the audio emerges as a vital part of the video. It is pretty natural for human eyes to endure 144p videos, though they can't tolerate an HD video which has a lousy sound. Lots of people who begin doing YouTube invest their fortune on DSLR forgetting another vital part of the equation, which is the "audio".
What is meant by good sound?
Good sound is recognized as capturing clean audio so that the audience can understand what the video has been communicating. Good sound is something more than that as it comprises planning your shoots thoughtfully keep sound in mind. The process begins when you select your location. When you are recording outside, then things such as wind or traffic can make a huge difference. This is why; when you are beginning with YouTube, you must research your locations beforehand for avoiding undesirable surprises. Now, if you are indoors, then you have to keep in mind the noises and acoustics of the room which various other elements and electronics might generate.
Sound is highly important as it tells the audience about the place, time, and character and a good sound do impact how viewers do experience the video. Audiences are commonly more forgiving of lighting and camera mistakes more than poor quality sound and recording. A good sound is important as it informs people and moves them in ways that visuals can't and certain combinations of visuals and sound do evoke what neither of them can do alone. Sound is also important as it helps in determining what the audience sees.
The three types of mics
There are three types of mics besides the one which is built into the camera and they are as follows:
Shotgun microphone – This YouTube mic is the most directional and it is readily used with maximum YouTube formats that include video blogs.
Boom microphone – This microphone is held above a long pole or a scene's frame and due to this; they need an additional crew member. These mics are commonly used to capture dialogue among many people which don't permit for a mic.
Lavalier microphone – This microphone is excellent for shoots or interview where the subjects talk from a distance.