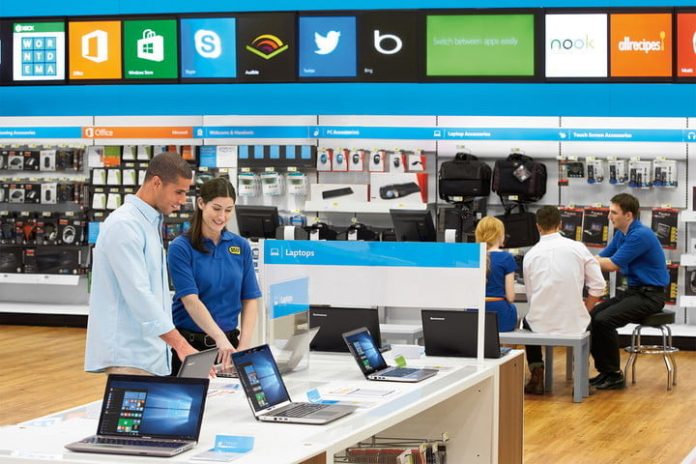 Nowadays, there are so many different options for computers that it can be an overwhelming task to make a choice.  Whether you're familiar with the specs and various features or not, choosing the right computer is a big decision to make.
Your computer is something that should last a good five years minimum.  Therefore, it's important that you make the best possible choice. Here are some of the best tips for choosing the right computer.
Price Range
Before you go to the store, it's important to have a price limit set for yourself.  Technology sales representatives will talk you into buying the most expensive model if you don't go in with a budget.  However, the most expensive model isn't always the best choice.
Only look at the models which are in your price bracket.  That way you know that you aren't wasting your time looking at machines that aren't a reality for you. Don't forget to factor the extended warranty into the total price.  When you see an error message pop up one day, and you aren't sure what to do, it's a huge relief to know that you can call customer support free of charge.
Processing Speeds
Regardless of what your particular needs are for your computer, you'll probably want it to be fast.  Rarely do people walk into a store and ask for the slowest computer they have.
In order to determine whether the machine you're looking at is fast or not, look at the processing speed. Compare all of the models and go for the computer with the biggest number! It's as simple as that!
RAM
Have you ever tried to load multiple windows and tabs and suddenly your computer freezes?  The reason for this is likely lack of RAM. RAM allows you to multitask in several programs.  The lower the number of RAM is, the less tolerant that your computer will be when you have multiple tasks going on.
Hard Drive Size
The more hard drive that you have, the more that you can store on your computer.  It's that simple. In order to make sure that you can comfortably save your projects to your machine, you should have a decently sized hard drive.   For a fee, you can pay for an extra hard drive, or you can purchase an external hard drive. However, it's a lot easier if it's already built into your computer.
Operating System
When it comes to computers, not everyone loves the same operating system.  Some people swear by Windows, while others love the Apple platform.  It's all a matter of preference.  Be sure that when you're looking for a new computer that you factor in the kind of operating system it has.