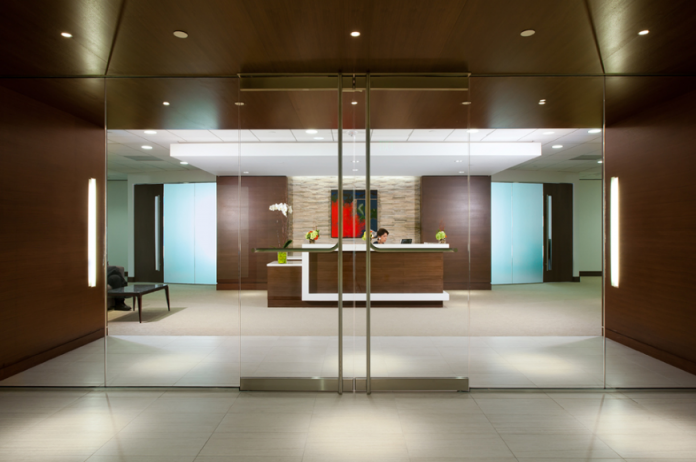 Looking to start and develop your own brand? It can be very difficult starting from scratch, especially if you have no existing visibility or awareness. But with the right strategies and a lot of effort, you can build a strong brand. Here are 10 tips you can use to take your brand to the next level:
Tip #1: Investing into SEO is Necessary
One of the ways to get in front of your target audience is to show up in the search engines for your target search terms. A SEO campaign can be challenging, technical, and time consuming, but it will definitely be worth of your effort. You will get borrowed credibility and brand awareness in Google by showing up in the top results. More importantly, you'll start to get some momentum going in your marketing funnel by generating targeted traffic.
Tip #2: Utilize Social Media and Email Marketing
Once you start receiving consistent traffic to your website, you want to be able to build an audience. This can be done by getting your visitors to follow you on social media and sign up to your email newsletter. You have to actively follow up with your audience by posting quality content and engaging with them on a regular basis. You also need to take building your follower count and email subscriber count seriously to start building brand ambassadors. Running social media advertising campaigns can help with this process.
Tip #3: Manage Your Reputation Online
It's important to manage your reputation online if you're building a brand. Negative news, reviews, and stories can spread very quickly to blogs, social media channels, and third party review sites. You want to monitor your brand online so that you can address any negativity whether it's fake reviews, fake news, or customer complaints. It's not just about playing defense either. By monitoring your brand, you'll be able to capitalize on mentions and press stories by reaching out to the people talking about you.
Tip #4: Regular Press Release and Media Campaigns Can Grow Your Brand Quickly
Many businesses build press release campaigns to get some momentum going. The problem with this is that they end up stop after some time. What you really want to do is to be active with your press release and media campaigns. Continue sending newsworthy press releases out when you have the chance. Keep your eyes peeled for news stories that you can take part in. Reach out to industry blogs, YouTube channels, TV shows, and radio stations to try to get featured as a guest.
Tip #5: Publish Valuable and Unique Content
It's important to publish valuable and unique content on a regular basis. Think about what your target audience really needs and wants. It helps to see what your competitors are doing and model their successful content in the beginning. However, you'll eventually want to create content that's unique to your brand. This will generate more views and help establish your brand as a unique entity as opposed to another copycat.
Tip #6: Develop a Strong Visual Identity
Making sure that your visual presentation of your brand is on point is very important. You want to create a strong logo that really conveys the purpose and value of your brand. You'll also want to go beyond that in other areas of your business as well. For example, creating a brand story on your website, designing your website with brand elements (colors, shapes, messages), and working on product packaging will all be a part of your visual identity. You want your audience to distinguish your brand from the competition.
Tip #7: Focus on a Creating a Unique Selling Proposition
What kind of unique benefit do you offer to your customers that your competitors do not? This is what a unique selling proposition is. By creating a short sentence that sums up your unique selling proposition, you can make your branding efforts more effective. A long time ago, Domino's Pizza claimed a large market share with their message "Fresh, hot pizza delivered in 30 minutes or less, guaranteed". GEICO has used "15 minutes can save you 15 percent or more on your car insurance". What can you come up with?
Tip #8: Weave Your Brand into All Your Activities
Whether you're distributing a catalog, sending a letter to your customers, or offering a downloadable PDF, you want to make sure that your brand identity has a strong presence. With multiple contacts, your brand will start to be burned into the brains of your prospects and customers. It doesn't really take much to weave your brand into all your activities, but many businesses often forget to place their logo, USP, and other brand elements throughout their touch points.
Tip #9: Create a Strategy for Customer Loyalty
A tried and true way to grow your brand through word of mouth is to inspire customer loyalty. You want to come up with a strategy to create customer loyalty. This can mean something as simple as creating a very high quality product, over-delivering on your services, offering a customer loyalty program, or providing the best customer support in your market/industry. You really have to think about what matters most to your customers to come up with an effective way to inspire loyalty.
Tip #10: Establish Market Positioning
If you're starting a new business, you should really think about your market positioning. For example, in the auto industry, Volvo is seen as one of the safest cars. Toyota is known for their reliability, longevity, and resale value. You want to create a marketing and customer targeting strategy by playing to your strengths. Having a strong position in the market allows you focus your efforts on the right customers and gives you an edge over the competition.
These are 10 solid tips you can use to create and grow your brand. Creating a brand and an effective branding strategy is not easy. It's really hard to gain traction in the beginning, and it can be confusing trying to figure out which direction to move towards. If you need help with your branding Sketch Corp. Branding Agency can help. We've helped hundreds of clients create a winning branding strategy for their businesses.
Visit our website to learn more about how we can help.
You can also call us at 07 3369 6100 to schedule a free consultation.