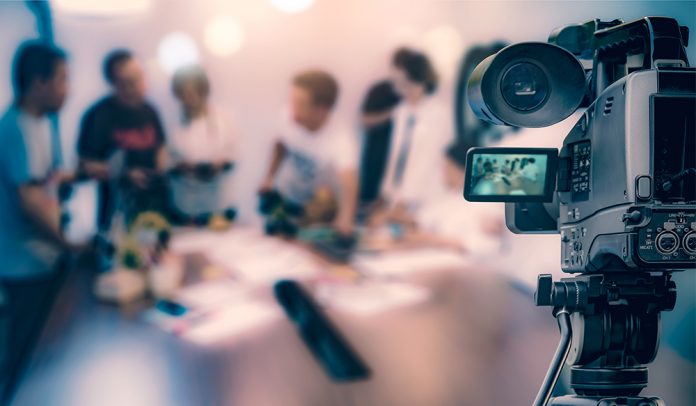 If you're an aspiring video producer, then you know this is one of the most competitive areas in which you can work. As such, it's important to stand out from others and to be as efficient as possible. Here are 8 production tips that will help you to produce videos like a pro:
1: Invest In Quality Equipment
When you first begin to make videos, it's easy to start off with your cell phone or even a webcam. If you're really dedicated, then you may use this equipment for some time before you move on to something more advanced. However, if you wish to take your video production career seriously and produce high-quality videos, then it's important that you look at investing in some serious equipment. Generally speaking, you'll need a high-quality camera that can shoot HD videos. You should also look at investing in lenses that are compatible with the camera, as this will ensure that your video production is of the highest possible quality.
2: Work With a Team
A great way to handle video production is to work with a team. As such, it's a good idea for you to look at assembling a group of people that have the same goals as you and are willing to help you complete your videos. You can then divide up tasks amongst one another so everyone knows what they need to do and when they need to get it done.
3: Improve On So-So Videos
One thing you should know about video production is that even the most experienced producers will produce some videos that aren't quite as strong as others. The key here is to look at why this happened and then improve on your methods so it happens less in the future. This will ensure you improve overall and produce much better videos in the future than before.
4: Collaborate With Other Producers
When you start to work with other producers, your experience will improve dramatically. You'll not only be able to learn more about video production in general, but you can also use their skills and knowledge to help you produce better videos than ever before. Many people see this as an obvious way of producing strong content, so it's definitely something that you should consider.
5: Find Your Video Voice
Regardless of what type of video you plan on producing, you'll need to find your voice. This is something that takes time and patience, but it's vital if you wish to succeed in the video production world. Look at some of the most popular producers and see how they create their content, so you know what works and how you can improve your own methods to stand out in a unique way.
6: Create A Production Schedule
If you're working on your own, then it's important that you create a production schedule. You can do this by simply dividing up tasks into blocks of time. For example, figure out how much time you need to shoot the video and edit it. Then look at all the other things that need to be done within that time and put it all together. This will ensure you stay on track and hit milestones as you produce your videos.
7: Show Your Personality
A common mistake most producers make is to try and be someone they're not during the video production process. Instead of doing this, look at sharing your personality with others so they can see who you are and what you're all about in a genuine way.