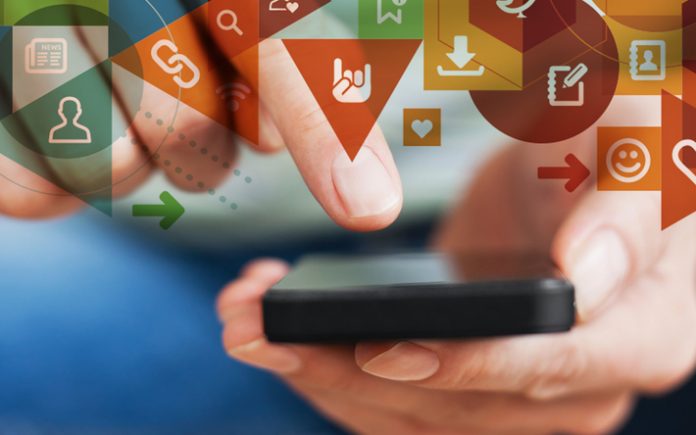 It's tough to find a statistic that doesn't highlight the proliferation of apps. The invention of the smartphone unleashed an unrivaled wave of creativity. This has only increased over the past decade. There are now millions of apps available to consumers—ranging across a variety of services and forms of entertainment.
The app ecosystem is expanding both in terms of size and usage. From 2012 to 2014, the average time spent on apps every month rose from 23 to 37 hours per month. That's more than a 50 percent increase over that time. And this trend continues. In 2017, overall app session activity grew 6 percent from 2016. These stats are significant because they don't just reflect higher usage numbers based on more people getting smartphones. But they also show that people are engaging more with their apps.
The holiday season is the busiest time of year for just about every industry. The massive influx of capital makes the holidays the perfect time to promote a product or an app. But following this rush, many consumers will be less likely to spend as much. Does the general post-holiday slump affect mobile app marketing?
Not as Simple as Other Industries
Like a truly modern enterprise, apps don't operate on the same timeframe as more traditional businesses. Apps are something that people use on a rolling basis. They are an integral part of the smartphone experience. Over 80 percent of total time spent on smartphones is done in apps. These programs are inseparable from daily life. You might get a holiday bump in downloads. This can be a result of many people getting new phones or tablets as gifts. However, you shouldn't necessarily expect a sharp drop in engagements due to several inherent qualities of apps and other factors.
New Year's Resolutions Are Your Friend
There's a big debate about the effectiveness of giving yourself New Year's resolutions. Some people swear by them; some claim they're frivolous. Regardless of their effectiveness, they provide a great opportunity for mobile retargeting. What are some of the most common resolutions? Just about everyone tells themselves they're going to lose weight or get in shape. Many people say they want to read more, save more money for retirement or find that special someone. What do all these things have in common? There are apps specifically designed to satisfy these desires such as fitness apps, productivity apps and dating apps. By reminding users to engage with these apps in February, March, April and beyond, you can get more engagement without having to find new users.
If you want to take advantage of this post-holiday opportunity, make sure to direct your marketing to specific groups. This will increase your conversion rate. Additionally, you should attempt to appeal to users based on this specific moment in time. You shouldn't run a generic campaign, simply explaining the basics of your app. Shoot for emotional appeals that directly tie into the mindset of New Year's resolutions. Capturing the essence of the consumer's headspace will do much more for capturing their attention.
Many Apps Don't Rely on One-Time Sales
For physical goods, the retailer needs to make a sale before the holiday, or else they're going to be stuck with excess inventory. This isn't necessarily the case for apps. Many apps run on a subscription model, which can provide a steady stream of income based on monthly payments.
These don't need to be purchased before the holidays. In fact, the post-holiday slump can be one of the best time to market apps. You can offer discounted subscription costs for people who sign up in the month of January. This strategy can also be applied to apps that utilize one-time payments. Your potential users will respond well to a deal—especially after spending more than usual over the holidays.
You should treat the holidays as a special opportunity for your mobile app marketing. However, don't let down your guard after the flurry of spending. People still need to download and use apps after the holiday rush.