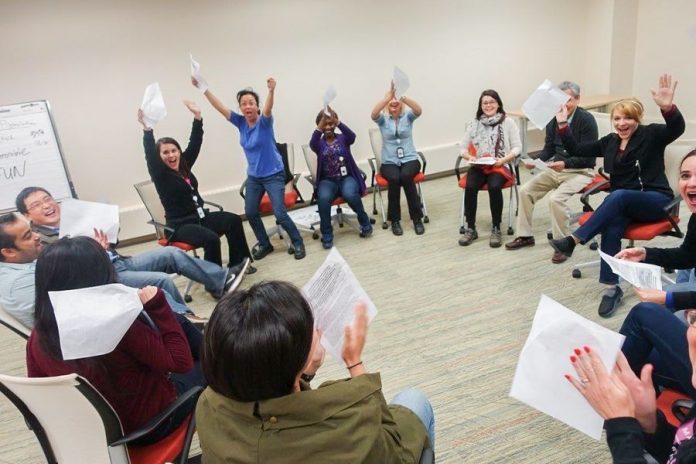 Team building events are a fairly common thing in the corporate world, and most people who have ever worked in an office will probably have been invited to one at some point. Whether your experiences of work enforced days or evenings out have been good or bad, it is hard to ignore the reasoning behind having them. Getting people out of their usual working environment and hierarchy to do an activity of some kind together can help a lot in building relationships and trust within a team. It can also, if the right type of activity is chosen, encourage people to work together on something where they can find out more about each other's strengths.
If you run a blog with a group of other content creators, a team building event may seem like a strangely corporate thing to do. However, it can still offer a lot of the same benefits, as well as giving you a chance to create some material that can help your readers get to know you all better.
Team Building and Branding
Generally, most groups who write or produce video for a blog together want to give a cohesive tone with what they do. While each writer or vlogger on a blog usually has their own voice and style, the brand of the overall site tends to show through in everything published on successful sites. This can be difficult to achieve if the content creators don't know each other very well, or only really know each other from reading each other's posts. Social media can help unite writers, but getting together for a one-off event can really help a coherent brand to form, as the team becomes more informed about what everyone thinks of as the goals of their content.
Show Your Readers!
Readers and video viewers tend to be more engaged with a site when they feel like they have some kind of relationship with the people who make the content. Seeing them have fun together makes them more relatable, and gives people the sense that this is a group they want to be involved with. Whether you actually post content on your site created at your team building event or you just share it on social media depends on the tone of your site, but you can be sure fans will be interested in seeing you all doing something fun together.
What to Do
If you all live in the same area, for instance writers for a local news blog, then it can be good to meet up in person and do something fun. A big trend in corporate team building now, for example, is escape room games, and you can find these in many US cities now, like this escape room Greenville center. If you are spread far and wide, then there are still possibilities, such as teaming up for an online game and streaming what happens!
Team building is a positive thing to do in most industries, but for blogs, it can really help strengthen your brand and entertain and engage your readers!