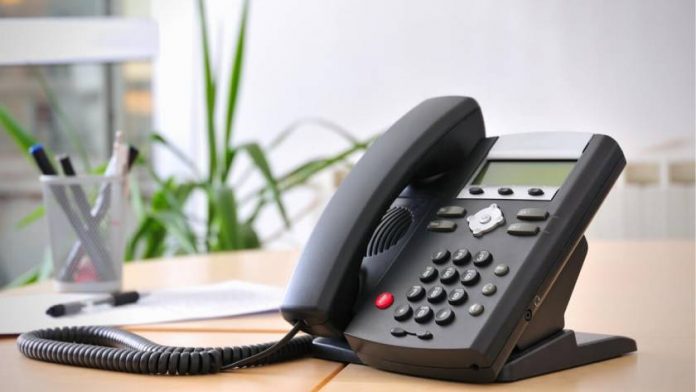 In this digital era, it is extremely essential to respond quickly to customer calls and messages. If you see on-demand mobile apps like food delivery apps or cab booking apps, all have a real-time support system.
Imagine you want to buy a home security device. You search for best home security device providers online and call the best rated one. What if the provider does not respond to the call? Are you going to wait for that company to respond back? Of course not! You will call another company that provides good home security devices.
The moral of above example is it is extremely important to receive and entertain each call that you get on your office phones. Such important calls can bring leads to the business and hence make sure you are not missing out these calls. Most of the businesses and small-scale entrepreneurs do not prefer sharing personal numbers for office work. It is recommended to keep personal contact details separate from professional contact details. The solution is an office phone system. An office phone system allows customers to contact you easily and help you in increasing brand recognition.
Are you having a local business but want to get offshore leads? The business phone system offers local as well international phone numbers for your business. It also offers toll-free numbers for users to contact you or support center. The business phone system allows easy administration across all your locations. The best part about this system is that it entertains prospects in a professional manner. It is important for a business to attend all prospects and clients in a professional way. Without such systems, it becomes difficult for businesses to handle all calls with the same professional approach and attend clients in a decent way. The auto-answering feature of such systems does it for you. Almost all businesses prefer installing auto-answering till the phone is received by an employee. The standard method is recording a decent message that asks the prospect or client to be online and be patient. A music is also played to keep the caller engaged.
Gone are the days when phone numbers were tied to a physical location. In the previous era, a phone number used to work over a single physical line for a precise location. Users had to receive the phone calls from that physical location only. Virtual phone numbers have removed this particular limitation of physical locations. The best part about virtual phone number is that it can be received from anywhere. These calls are handled by a remote agent or proxy. The agent or Web Proxy forwards calls based on the user-defined rule.
Let us assume a scenario. You are running a small business. You have hired only freelancers but need to show a business set up to the clients. All our freelancers are working from different places. You are present in New York and your team members are present in DC. The client gives a call and you are not able to connect with your team members from DC. in such cases, there are chances of losing the potential prospect. Most of the businesses prefer working with companies that have a proper setup and have all the employees at one place. What to do if you do not want your client or prospect to experience any kind of inconvenience? The virtual phone system is the key solution for such cases.
The virtual phone system is an extensive call forwarding system. Whenever a prospect or client calls the main business number, the system transfers calls to each employee's designated phone. This system offers amazing phone features to the remote employees. The method of work is changing gradually and many companies are following the trend of 'work in pajamas'. Many companies are trying to cut the cost of infrastructure by hiring freelancers.
Some of the features of this system:
Automated receptionists

Online Faxing

Voicemail

Call screening and

Call forwarding
There are some service providers who deliver US virtual phone numbers. The US phone numbers allow businesses to attend calls from anywhere in the UK or out of UK. These systems do not usually incur any long distance calling charges.
Conclusion: We all are aware of the fact that how difficult it is to get leads. Imagine you are losing leads due to any minute mistake. You can lose prospects due to the inability of attending calls in a professional approach or simply due to using the personal phone number for office work. No matter where you work from or how you perform your business tasks, it is important to attract and retain good clients. Businesses should focus on client engagement through phone systems.