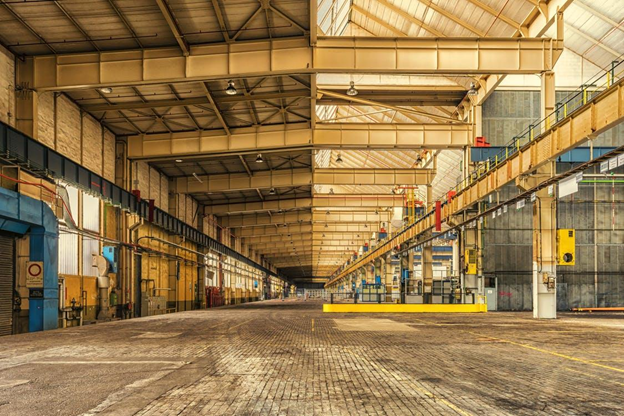 Long gone are the days when entrepreneurs solely believed in hard work. They would slog till they can, and would expect employees to do that as well. The new breed of modern entrepreneurs trust something called "smart work". A good number of companies are adopting the latest technologies to make sure that their business operations are more efficient and are easier to handle without having to work harder than before.
One such solution in the business of maintenance and management is CMMS software, which stands for Computerized Maintenance Management Systems. It is a powerful tool that helps businesses expand, scale and grow over a period of time without much difficulty. Let us take a look at why shifting to CMMS solutions makes sense in the long term.
Benefits of CMMS:
The software is designed to automatically schedule inspection and maintenance sessions, so that you can stay on top of the conditions of your machinery and wouldn't be required to spend money in case of failures due to lack of proper maintenance management.
The software helps you to make a move from a "reactive" maintenance schedule where you react in case of a problem to a more "proactive" maintenance schedules where you don't let a problem arise at the the first place.
When you know the maintenance schedule that is required to maintain your machinery in top notch condition, in advance, you will be able to plan accordingly. Equipments will last longer and will be prevented from damage due to negligence.
#2 Asset tracking
With CMMS solutions by your side, maintenance personnel will be better equipped to organize maintenance schedules. Assets will be tracked a lot more efficiently. When you are in complete control over your assets, you will be able to reorder equipments when they are required. It is hassle free to look through a computerised inventory and determine what is required and what is not required.
#3 Reduced paperwork
After implementing CMMS systems, you will be able to do away with paper based record maintenance. Facility management and record keeping will be streamlined with the help of the software. Individuals who are responsible for maintenance tasks will be able to keep track of the progress from their mobile phones with the help of apps. Thus freeing them of constraints of location. This will save you enormous time that was earlier spent on book keeping.
#4 Increased Efficiency
Facility management sessions can be streamlined to a great extent and the workflow can be improved drastically with the help of CMMS software. The software will enable you to allocate, schedule, and complete work orders within the previously planned time period. Thus, reducing the chances of defaulting. Further, it will make completion of tasks and work orders a lot more easier and stress free. The precision of a good CMMS solution is so good that can keep track of every single equipment in your inventory and even track the history of all work orders that have been carried out in the past.
#5 Reduce downtime
In business world, everyone knows that, downtime is directly proportional to your loss in business revenue. So, in the end your business will lose potential profits. Prolonged downtime will affect the reputation and the image of your business amongst your stakeholders, including the general public. Preventive maintenance plans will help you minimize downtime to a great extent. The best thing about CMMS systems is that it enables you to keep count of the equipments and enable you to stay on top of them. Thus, chances of breakdown are predicted beforehand and necessary steps are taken before something serious is born out of it.
The reasons mentioned here are just tip of the iceberg. A robust CMMS software can improve the potential of your firm exponentially. So, investing on a CMMS solution is the single best thing that you can do, which will benefit your company in the long term.
I hope this article was useful for you to learn about CMMS technology. If you have any doubts with regards to this, let us know through the comments and we will be glad to help you out. If you have any suggestions regarding how we can improve the article, let us know them through the comments as well for us to improve.