The name Apple TV 4K is now attracting attentions, since it is the latest product from the company. Of course, making comprehensive review on the device is too soon now, but as many people are curious about the TV, the following review may provide you with some insights about the reasons for getting one.
The TV is now available in two versions, namely $179/£199 and $199/£199. Many reviews show that 4K is more interesting than its predecessor was. It seems that Apple has successfully addressed some technical limitations associated with the previous product. For instance, the previous products were said to fail in handling 4K-resolution video. This was a big problem, right? As the name suggests, Apple TV 4K supports v.2.0a HDMI output.
Apple TV 4K: The Most Competitive TV with 4K Supports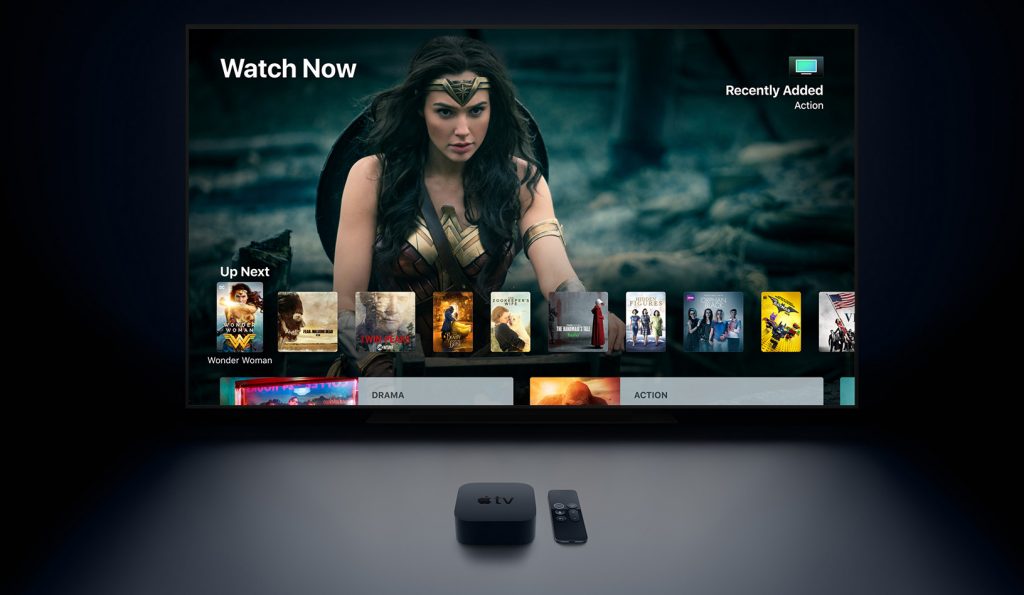 Besides supporting 4K-resolution videos, the latest product supports a number of high-tech features, which have been long awaited from Apple. They include the following are some great Apple TV 4K Features:
• High Dynamic Range (HDR); this picture technology enables a TV to produce images, which contain wider ranges of light, namely, from the brightest to the darkest part. As a result, the TV produces images that are almost similar to the way your eyes see them in the real world.
• Dolby Vision HDR; this features enhances the work of an HDR-supporting TVIt supplies the TV with a dynamic metadata, which is important for handling the complex HDR picture information inside the device. As a result, the picture quality will be very impressive.
Actually, support for Dolby Vision HDR is still relatively rare in AV world, even though few devices like Chromecast Ultra have supported it too. The problem is that support for Dolby Vision HDR technology forced the producers to pay royalty fees to Dolby Vision, and this causes an increase to the devices' prices. As a result, it was almost unlikely for the owners to enjoy 4K and HDR content at once.
However, Apple TV 4K Reviews show that the case is different for this product. Apple is able to provide the service at the most competitive price. The difference in the price is relatively significant. Apple seems to be successful in applying a truly game-changing pricing system. It is estimated to cause a declining trend in the price of the existing 4K TV products. Otherwise, the competitors will lose their potential customers.
Furthermore, you can upgrade HD movies into 4K for free with this TV. The existing films will be automatically upgraded, just allowing you to enjoy 4K HDR videos without payment. Yes, this is another welcome touch that will allow you to save more. You do not have to buy the films again in 4K format.
Advantages to Enjoy with Apple TV 4K
Besides cheaper prices, Apple TV 4K offers a number of advantages. The following are some of them: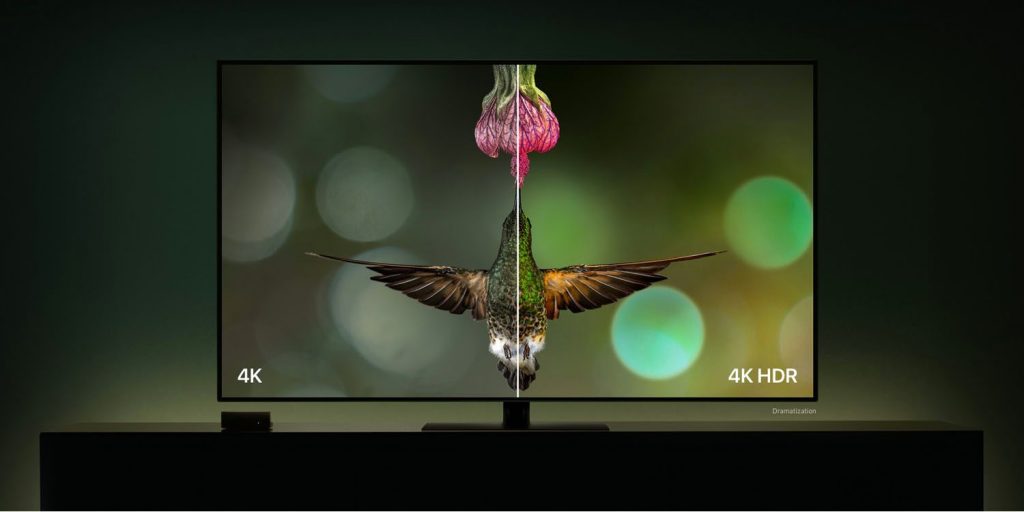 • Decent Contents with 4K HDR Quality; Apple had intentionally organized the 4K content ecosystem into the device before it was launched. It provides you with access to a number of great films in 4K HDR/Dolby Vision on iTunes, Netflix, Ultraflix App, and VUDU app. In other words, you can get great movies easier despite absence of few contents like Disney in 4K HDR iTunes. The TV is also loaded with Plex app for 4K streaming.
• High-Quality Pictures; the quality of pictures produced in this device is wonderful, thanks to Apple's own iTunes platform. In case that the film has a good 4K transfer and your connectivity is smooth, you will enjoy the films with wonderful clarity and colors. The superior picture quality is not just compared with non-4K films, but also with any other 4K HDR streaming devices.
• Easy set-up; Apple has been known for its easy-to-setup devices, and Apple TV 4K is not an exception. The initial installation process will easily guide you to get and enjoy everything you need to do with the device. It is also friendly to other Apple devices, such as iPad or iPhone.
• Hassle-Free Connection; during the set-up process, the TV assesses the video output simultaneously. It outputs all contents into the 4K format. They include HD streams, game apps, or even HDR10 contents. Therefore, you will enjoy them in 4K HDR quality.
• Intuitive Interface; The previous products were often associated with problematic interface issues. Apple realizes this and the problems are solved here. The 4K TV comes with clean and intuitive structure, which allows impressive uses of dynamic touches. The high quality contents are delivered in fast speeds.
There are many other improvements, which you will find with Apple TV 4K. They include improvement in remote control, thus allowing smooth gaming and streaming, polished menus, and brilliant Siri's voice recognition system. Keep following Apple TV 4K Reviews to get more insights into the masterpiece.