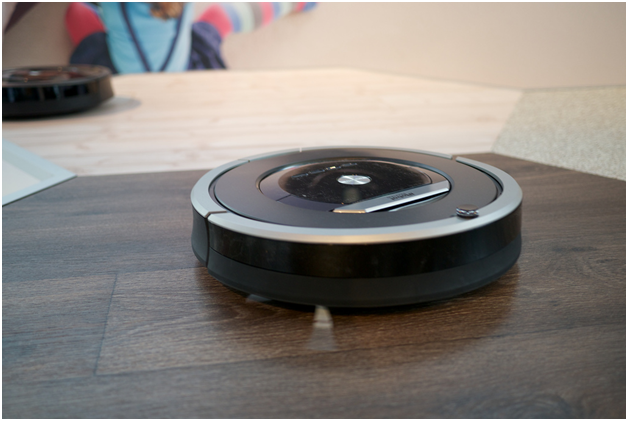 It goes without saying that Roomba is the best robot vacuum cleaner in the market. There are several models in this series and most notably, the 980 has been dominant over the rest of the Roombas and even in the entire industry. While there are a lot of deals on iRobot Roombas, the Rooba 980 is still the best pick!
In case you are new to the Roomba, this is a great article that explains exactly why the 980 overshadows all the other vacuum cleaners in the market. So, without further ado, let's get down to business.
The Best All-Round Cleaning
Most website reviews stress the fact that there's always a special vacuum cleaner for a specific cleaning need. What they forget to mention also is that there are a few all-round cleaners that can wholly handle several cleaning needs, the 980 is one of them.
If you are worried about what your robot will clean and what it won't, you need to hear the Roomba 980's story. Retailing at $900, this is a very versatile cleaner that offers exceptional cleaning solutions for a range of cleaning needs.
First, it cleans all floor types; linoleum, tile, vinyl, hardwood and so on. Second, it has been specially made to offer deep carpet cleaning courtesy of the Carpet Boost mode that delivers 10x more air power on carpets.
I tested it on a carpet that the 960 (5x more air power) had just cleaned and still I was able to collect some dust.
Finally, for those with pet hair, you don't need to struggle to look for the best robot vacuum cleaners for pet hair, just get the 980 and it will get the job done. With the improved suction power and tangle-free brush system, there will be no tangling and no pet hair will be left behind. On the other hand, the high-efficiency filters ensure 99% of allergens related to pet dander are filtered.
In the market, there's no cleaner that you can rely on for all these cleaning needs. The 960 works well on all floors and pet hair but delivers some average performance on carpets.
It also lacks some pro features as explained in this Roomba 960 vs. Roomba 980 comparison review. On the other hand, Dyson struggles on carpets and will leave some pet hair under most furniture as it can't get underneath; remember it stands at 4.7-inches, 1.1-inches higher than the Roomba 980
Automatic Resume Function
Yes, your vacuum might have self-recharge, but what happens when it fully recharges? Most vacuum cleaners have been designed to go back to the charging station once the battery levels go down.
They won't resume cleaning unless you start the process again. Both Roombas in the 900 series, the 960 and 980 have this feature and are the only Roombas that will automatically resume cleaning after they recharge fully.
This is such a plus for the Roomba 980 considering even the big players like Dyson and ECOVACS are still lagging in this.
Industry's Leading VSLAM Navigation
The new iAdapt 2.0 navigation system with camera visualization is the industry's leading navigation system. What I liked most about this new technology is the incorporation of camera visualization that uses a real-time camera to take images of key landmarks in your house.
Together with the regular sensors, the Roomba 980 navigates around more seamlessly making it a great vacuum cleaner for high traffic rooms. I had it when living in a rather squeezed house and it got stuck less often compared to other previous models like the Roomba 650, 690 and 890.
The other vacuum cleaner in the 900 series, the 960 and Dyson Eye are the only known vacuum cleaners with camera visualization. However, I find the performance of the 980 more reliable and accurate. If you have a large floor area, with many rooms and obstacles along the path, this will be the best robot.
Fancy Extras
Everyone likes those unique fancy extras and iRobot never disappointed with this one.
First, I liked the improved Virtual Walls. For those who don't know what Virtual Wall is, I'll explain. This is a technology that uses invisible lasers to mark boundaries; where the Roomba can reach.
Considering this is an unexploited area, the efforts iRobot is putting in shows their commitment to more innovation.
In the 980, the towers are smaller because they use AA batteries as opposed to D batteries used in the previous models. Remember, Neato Robotics is the only other brand with boundary marking, but a rather old technology. While Roomba uses invisible lasers, Neato uses physical magnetic tapes.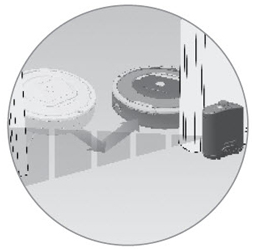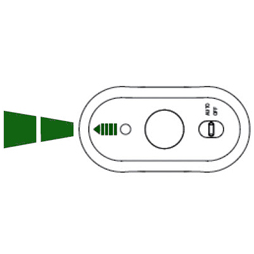 Another twist the 980 offers is some extra App function. Yes, most vacuum cleaners out there have Wi-Fi, App compatibility, and even voice control. On the respective Apps, you only get the primary functions like CLEAN, scheduling, resume, switching cleaning modes and so on.
However, with the 980, you get more than just the basics. You can get Clean Map reports that show where your Roomba has cleaned. It also offers more cleaning settings for a more customized clean.
Final Words
Even though it is quite expensive, the Roomba 980 is great value for money. You can't get any other vac that offers exceptional cleaning on all floor types, carpets and pet hair like the 980. It is just the perfect all-round cleaner.
In addition to this, camera visualization gives it an edge when it comes to navigation. The blend of sensors and real-time imaging guarantees precision that can only be compared to what you find in the 960 and Dyson 360 Eye.