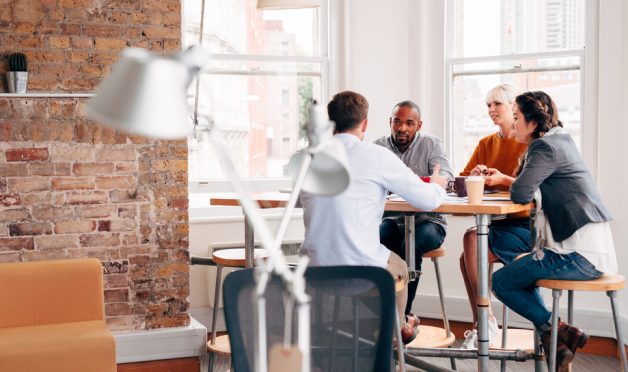 Compliance managers' primary task is maintaining the legal and ethical integrity of a company through policy planning, implementation, and enforcement.
Who is a Compliance Manager?
Often referred to as a compliance officer, your compliance manager ensures that your business operates within the set standards and regulatory requirements governing your industry. They also make sure that you follow established professional ideals, internal principles, and accepted business practices. In essence, the primary role of compliance managers is overseeing all the risk management activities of your business.
Successful compliance managers possess innate and intuitive knowledge about the goals and culture of your business as well as standard industry and business law. This allows them to anticipate risks and formulate compliance policies that protect your business.
What is Compliance?
In a nutshell, compliance refers to the strict adherence to directives and orders governing a particular environment. It has an ethical and a practical component, which makes it crucial to your organization since it allows you to avoid lawsuits, manage operation risks, and maintain a stellar reputation.
To meet government and industry regulations, compliance managers realize the five essential functions below:
Identifying business risks in advance
Designing and implementing controls that become part of your company's culture
Monitoring established controls closely for anomalies
Reporting and coming up with solutions for weaknesses identified
Advising your board and management on compliance matters to ensure ongoing adherence
Defining Compliance in the IT Industry
There are different forms of compliance in existence for every industry. Therefore, you need to find a compliance manager who is well versed with all the various aspects of compliance to be able to protect you from risks that could lead to government fines, lawsuits, or adverse industry implications.
Government Regulations
You must understand and adhere to all the industry regulations that shape your business operations because they have both direct and indirect implications. Your compliance manager must juggle all the overlapping government regulations affecting your business.
An example of overlapping government agency regulations is a non-profit healthcare provider that complies with both the Sarbanes-Oxley Act of 2002 (SOX) as well as the Health Insurance Portability and Accountability Act (HIPAA). Without the services of an experienced compliance manager, you can easily overlook some of these regulations, which carry monetary penalties.
Despite the SOX and HIPAA operating on different information, both are responsible for standardizing controls in the IT industry. As a result, compliance managers must navigate all similarities and differences in those controls that affect your operations.
Industry Regulations
Industry regulations do not have monetary penalties as government ones do. Despite that, businesses strive to meet all set standards control to remain relevant and gain a competitive edge. For example, the IT landscape is regulated by the ISO-27001 standards set by the Industrial Standards Organization (ISO).
Industry standards overlap also exist as evidenced by IT businesses that accept payment through credit or debit cards and adhere to the Payment Card Industry Data Security Standard (PCI DSS).
Industry standards do not have legal disciplinary authority but represent information controls set by peers that are required by industry players for ongoing business profitability. Your compliance manager must know not all these regulations and also appreciate their implications for your business.
Internal Policies
After determining appropriate industry standards and government regulations as well as their implications for your business, your compliance manager needs to create a compliance policy that incorporates ongoing risk, governance, and compliance.
How a Compliance Director Assesses Risk
More often than not, most compliance managers' job descriptions list compliance and risk together. Current models of risk, governance, and compliance necessitate the marrying of risk management and compliance jobs.
Risk management is the foundation of a good compliance management program. Before determining your organization's control landscape, your compliance officer should identify the risk tolerance for your data storage locations. They must also communicate the same o your management and Board of Directors.
For example, the information stored on an unconnected corporate desktop is classified as a lower risk compared to data stored on the personal device of an employee. This shows that the controls governing your compliance policy vary based on potential accidental or malicious access.
Whether complying with the internal policy, an industry standard, or government regulation, your compliance officer must follow the customs set. However, your internal corporate risk tolerance will define how these rules are followed.
How a Compliance Management System Simplifies Compliance Management
One of the primary parts of a compliance manager's jobs is organizing vast information amounts for the sole purpose of protecting your business. While early business initiatives often require little compliance, the companies that emerge later need additional review of the policies, regulations, and standards needed to achieve profitability. What's more, due to the vast amount of work required, your compliance manager will need appropriate support software.
As your organization started, you hardly needed compliance management software to track your daily activities. Spreadsheets were enough and cost-effective. However, in time, growth necessitated the implementation of reliable compliance procedures.
Many businesses start off with only the original owner. If this person, for example, manufactured RFID chips for sale, they probably just needed a laptop or even their smartphone to collect information. At this point, PCI DSS compliance did not trigger their radar. As their chip got popular and in demand, they employed some people to support manufacture and distribution. Not only did they collect customer information but also employee records. So they added a second spreadsheet to manage data and track risk. After several years, the business grew and expanded into other markets like the healthcare industry. Therefore, they added a third compliance risk management spreadsheet.
As you can see, growing your business results in tracking several standards and regulations in your corporate procedures and policies. Spreadsheets become cumbersome to your security compliance officer who finds it time-consuming to review everything. A compliance management system makes it easier to track, review, and share information across all relevant stakeholders.
Ken Lynch is an enterprise software startup veteran, who has always been fascinated about what drives workers to work and how to make work more engaging. Ken founded Reciprocity to pursue just that. He has propelled Reciprocity's success with this mission-based goal of engaging employees with the governance, risk, and compliance goals of their company in order to create more socially minded corporate citizens. Ken earned his BS in Computer Science and Electrical Engineering from MIT. Learn more at ReciprocityLabs.com.