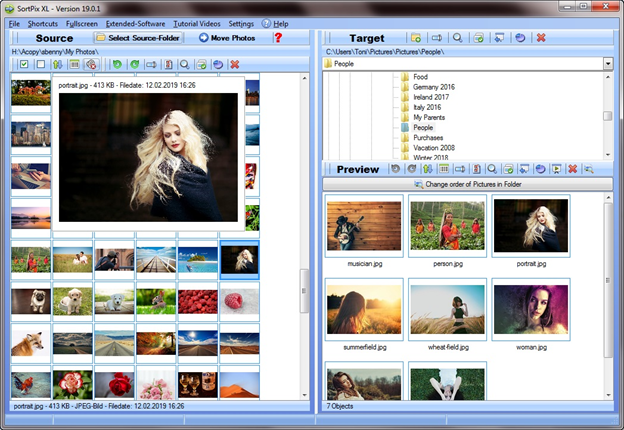 By deleting duplicate images, you may be able to save space on your computer's hard drive, digital camera, and USB flash drives. In addition, you can reduce the cost and time you spend backing up the file. Utilizing a duplicate photo finder is the most effective way to remove unnecessary files on your PC. However, choosing a good duplicate photo finder program from many similar programs is not easy.
There are plenty of programs which claim to be capable of accurately scan and find duplicate photos. However, the scan performances of various programs to find duplicate photos differ significantly. Some duplicate photo finder programs can't find photos in deep folders. Some can't completely compare the information of various files, and for that reason can't precisely determine duplicates.
You must carefully choose software to find duplicate photos for your computer. But how do you choose the best duplicate photo finder? What are the essential features that the best programs should have? You will find the information in the remaining article, so you can easily select the best for your PC.
Duplicate Photo Finder for Depth Exploration and Accurate Detection
Many of the software to find duplicate photos can only search within the folders that users choose. The subfolders or subdirectories can't be examined. And a few duplicate photo finder programs even leave out subfolders from check out. Therefore, plenty of information will probably be omitted. You'll need those duplicate photo finders that can carefully scan the folders along with the subfolders.
Also, you should use those duplicate photo finder programs that are integrated with the most advanced detection algorithm: MD5 or CRC32. Both can compare the contents of the byte-wise image to provide an accurate scan result.
Preview
Most software to find duplicate photos can export comprehensive reports right after scanning, such as file sizes, file names, directories, and so on. However, the details offered by a report is sometimes so far removed that users can determine which files are unnecessary and should be removed.
You must select one that previews the image to view an image without opening it. And then you can easily choose which image is necessary and which one needs to be deleted. Without worry, an image file will be deleted accidentally.
Management of Duplicates with a Duplicate Photo Finder
Some duplicate image finders don't have versatile file management choices. And the only thing which can be done with it is to remove files. Usually, you want to open files, open folders that contain files, change names, move files to specific folders, and so on. Therefore, you must select the option that lets you manage duplicate files.
After comparing programs by using the above criteria, you will quickly select a good duplicate photo finder for PC.
If you do not know which duplicate photo finder is right for you, you can visit http://www.sortpix.org/duplicate-photo-finder/ to find duplicate photo finder free download, duplicate photo finder Windows 10, or learn to find duplicate photos Windows 10 on your computer.  This will help you to accurately find and delete duplicate files from your PC while keeping your folders organized.