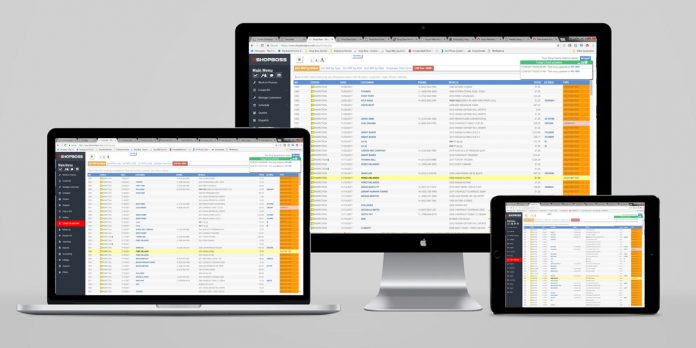 It's almost the end of 2019, and as the year ends, a new year starts. With the start of a new year is the introduction of more advanced technology. And as technology moves forward, our cars become more and more complex. And as our cars become more complex, auto repair and shop management software need to evolve to accommodate the cars' needs. Customers today want things to be easy, fast, and digitally.
What is Shop Management Software?
An SMS or shop management software is a program that helps car repair shop owners to profitably and efficiently manage their overall businesses. Most of these programs can make the write-up process quick and easy. They can also handle basic tasks such as:
Tracking vehicles, customers, and their histories accurately
Managing office paperwork
Using the stored vehicle/customer information to manage customer service issues efficiently
Scheduling customer appointments on time
Generating professional and easy-to-read repair orders and estimates
An advanced shop management software can do all these tasks, especially when used as designed. But why do we need such software?
The Benefits of Using Shop Management Software
If you know how to use this software, it can help you save time, organize your business, make estimates, diagnose and repair cars easier. You can also communicate better with your customers. These all lead to better customer experience, and an increase in customer loyalty, which can help you grow your business.
Below are the reasons why you can benefit from shop management software:
It saves time and space. With the help of a shop management system, you can reduce the time it takes to process daily shop operations. These operations include estimating, diagnosing, ordering parts, and repairing vehicles. Using this software will also help you reduce the time it takes to schedule appointments and process payments.
Software-based solutions can also help you save space by eliminating clutter from your repair shop. That's simply because a computer can take up a lot lesser space than a large filing cabinet.
It helps you track your shop's performance. Measuring your shop's performance and understanding which areas are performing well and those that need improvement are the only ways to achieve your business objectives. By using a shop management system, you'll be able to generate various reports, and these reports will tell you which areas need attention and which areas are performing well. Using this information, you can come up with a strategy to improve and work on your performance.
It simplifies the repairs and estimates. Reducing the time it takes to come up with an accurate estimate can help you big time to complete the repair reliability. It can also help you provide a timely, excellent customer service that can bring your customers back to the shop.
It helps organize your car repair shop. Owning an auto repair shop means you have a lot to keep track of. You need to track the parts and inventory, repair orders, and vehicle and customer records. You also need to track invoices, prospect lists, technician schedules, customer appointments, and more! This traditional method of keeping all this information in filing cabinets isn't effective. Trying to come up with an organizational system for the shop all by yourself is not just expensive, but also time-consuming.
It engages your customers. Being able to access your customer information the moment they walk in your door allows you to build a personal connection with them. This makes them feel welcome and want to come back in the future.
It helps improve access to information and create better communication. It's more efficient if you already have the information at your fingertips. Using a system to manage your shop makes it very easy for you to share this information across your business easily and quickly.
In short, using shop management software can help you increase your profits without increasing your car count. But how do you maximize the profit?
How to Maximize Your Profit Using Shop Management Software?
If you're considering of using an SMS and want to know how you can maximize the benefits of your investment, then continue reading. Here are some simple steps you can follow to maximize your investment benefits.
If you're currently using handwritten tickets and you want to us an SMS or a more advanced system, you need to commit yourself to make it work for you. You need to do the following:
Learn to use the product features effectively, as they were intended
Understand what you want to achieve from your business
Work in reaching your potential
Once you've made a commitment to this process, it shouldn't be hard for you to follow these simple steps to maximize your profit and achieve your business goal:
Set your goals. Outline your goals for your shop. And then, seek assistance and product training from your shop management provider. You'll be able to demonstrate the best methods to achieve your business goals through a trainer. You may set goals such as:

Attract new customers
Increased profitability
Improve efficiency from counter to fender
Retain customers

Set up your SMS. Your SMS should include a guide in personalizing your system so you can meet your goals. Follow this guide and enter the information into the system. Then, take the product training and have all your employees to take the training.
Establish a marketing program for your customers. Establish your goals and take advantage of every SMS feature so you can reach your goals. Car owners always look up the internet to find information on shops that will help them decide. Create a shop website and offer customer convenience like online appointment scheduling, info about your staff and shop, and access to their cars' history.
Review the reports. You need to track your progress to know if you have met or exceeded your goals. Reviewing critical reports will help you detect trends, spot inefficiencies, and determine where you need to make adjustments. Your reports are the roadmap to managing productivity, profitability, and basic operations.
Realize your potential. To realize your objectives, you need an effective shop management software. Make sure to set your goals, enter accurate information, and communicate with your customers.