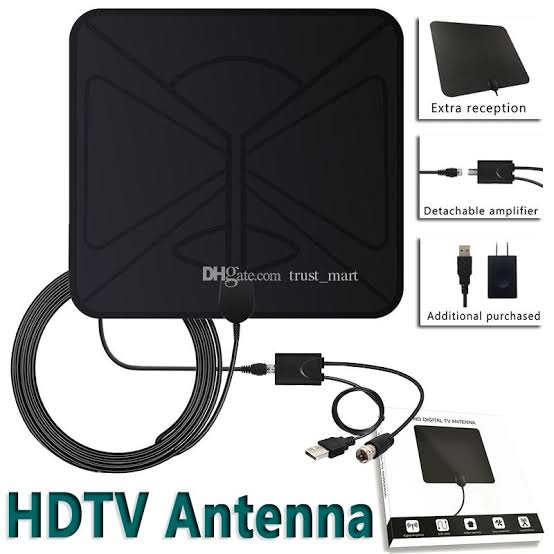 Everybody wants it. Right? A problem free, a pretty good outdoor hdtv antenna.
But almost always, what do they get? Yes! You've guessed it right!
An overpriced, underperforming outdoor tv antenna!
If you've gotten a good outdoor tv antenna, awesome! You can skip this article and go do some other work.
If it doesn't happened to you, read on!
Because we are going to share some tips that is going to serve you as a helpful resource that you can refer to, whenever you want to purchase an outdoor hd tv antenna.
Let's jump in!
Note down its features:
Whenever you think of purchasing any product let alone outdoor tv antenna, you need to consider its features very carefully. For tv antennas, you need to be extra safe.
You are going to spend your hard earned money. So, consider this list below and choose with confidence.
For directional antennas:
Coaxial cable length.

Antenna stand.

UHF/VHF compatibility.

Signal range.
For multi-directional antennas:
Remote for rotating the antenna.

Signal range.

UHF/VHF compatibility.

Coverage angle.
Learn the proper installation method:
Nobody talks about the importance of learning the proper installation method. After purchasing a tv antenna, you must learn the installation method through online or off line sources. The best antenna, manufacturers will always write a clear manual with a correct installation instructions. So look for them specifically.
Invest wisely:
We've always had this situation. We go to a retail store and we purchase a product. We come home and find out after some use that it is a high-priced cheap product. Some retailers will have a good policies for returning product but most of them don't have one. So, if you are going to purchase tv antenna from a offline retailer, ask your network for suggestions and recommendations.
But if you're going to purchase in an online retail store, then you should always read the reviews about the product before spending.
Indoor and outdoor antennas which is best?
Here is a list that compares both indoor and outdoor antennas.
If your home is near a broadcasting tower, then an indoor tv antenna is a right fit for you.

If you're located more than 40 miles from a broadcasting tower, then outdoor antenna will be right for you.

If you live in a city/apartment, then an indoor antenna is a better solution.

In a country side, or just outside the city, an outdoor tv antenna is a great choice.
Check out the reviews:
As we've said earlier, checking out a tv antenna's reviews is a great first step to get started.
Because, we will order one thing and the product that we receive may be a different one more often than not. So, checking out the reviews is always a safer option.
Conclusion:
That's it. We have given a roadmap for selecting the best tv antenna for your home. Have any thoughts? Share them in the comments section below.