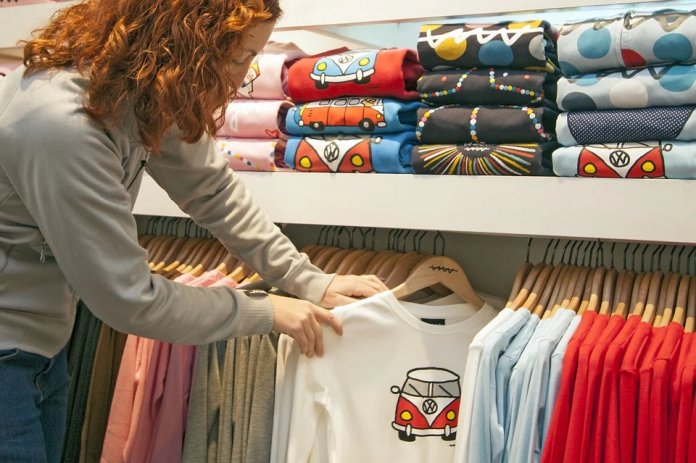 Do you have an upcoming event, or you just want to look smart? Whatever it is, printed custom t-shirts can help you steal the scene. Besides, you can enhance the image of your company by creating custom-T-shirt designs for your employees. This is regardless of whether you are running a local or international business. The good thing is that you have your printed custom t-shirts at an affordable price.
Why Buy Printed Custom t-shirts for your Business?
Custom t-shirts play a central role in marketing businesses. They are efficient and expose the business to prospective customers. If your goal is to reach more people without investing heavily in marketing, custom t-shirts are the way to go. They come with multiple benefits which include;
Enhance Positive Energy Among Employees
Custom t-shirts act as uniforms. It spares your employees the stress of having to choose something to wear each day. Besides, being in a uniform makes them look good and attractive. This will promote positive energy among them, thereby increasing their productivity.
You'll also be saving a lot of time since wearing uniforms saves time and reduces discrimination based on what one is wearing. Furthermore, they are more comfortable with a simple design. For instance, they feature short sleeves plus a soft cotton material. However, t-shirts are customized to meet your specific business needs regardless of the complexity of your specifications.
Also, t-shirts enhance a professional look as employees can tuck them in. They are also light enough hence ideal for use, especially during summer. So, your employees will be comfortable with them.
Highly Affordable
Producing printed custom t-shirts is fast and easy. As a result, you can order bulk t-shirts at a relatively cheap price. So, the bigger your order is, the cheaper the price. Basically, screen printing is a commonly used strategy for printing t-shirts. But it's a bit expensive. However, there is an easier, efficient technique of transferring a printed logo/image. The laser transfer paper is pressed on a t-shirt using heated iron. That way, your desired image is implanted on the t-shirt. This method is inexpensive compared to other strategies.
Excellent Material
How about having a walking billboard to advertise your business everywhere? Do you want that? If so, you should go for printed custom t-shirts. Your brand logo is printed on the T-shirts. That way, they'll market your business everywhere they go.
The writings in the t-shirt portray what your business is all about. Prospective customers will get to know about your business without having to guess. For instance, if you run a private school, restaurant, or plumbing business, your t-shirts highlight precisely that. Furthermore, they are written with bold fonts to grab attention.
To enhance visibility, you can consider giving away branded T-shirts. More people get to know about your business. Though this will come as an added cost, it's worth the effort since it improves sales in the future.
Made Using the Latest Technology
Printed custom t-shirts are made using advanced technology. This makes them a great addition to your industry. Besides, they are made fast to ensure that you get them within a short period. The entire task is carried out by experts with years of experience creating classy, and quality printed custom t-shirts. That way, you'll get optimized designs that will match or even exceed your expectation.
Enhances Team Unity
Did you know that logos and symbols enhance a sense of unity? And people love to be identified with certain symbols or logos. For example, people who are diehard supporters of a particular football team would rather wear a custom-designed uniform linked to their team. One derives joy wearing a t-shirt that connects them with a brand they love. Besides, people with similar custom-designed t-shirts develop a sense of identity and unity. They can form a team and work towards the achievement of your goal.
Therefore, it is crucial to boost teamwork among your employees by introducing a printed custom T-shirt. By so doing, your business will stand out hence outperform your opponents.
Sell your Custom T-shirts
With an expertly designed custom T-shirt, you'll get many customers who like to be identified with your brand. You'll be amazed at the significant number of willing buyers, especially if you have a quality and excellent design that will make them look more attractive. However, not all company t-shirts are good for selling. Some companies, such as restaurants, have a higher advantage. This is because you can sell customized T-shirts to boost your brand's awarness. If you need to sell them online too, you could use a site like Shopify to host it.
Finally, printed custom t-shirts are a terrific addition to any business. They increase visibility hence getting the attention of your target clients. Cut your advertisement costs and still promote your brand.