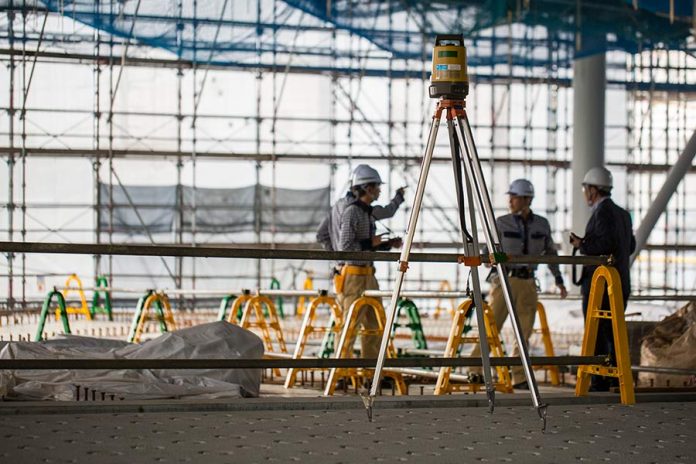 As a surveyor, there is no more valuable piece of land surveying equipment than a total robotic station. It's effectiveness and precision make it a reliable piece of equipment that can have a profound impact on any development or construction project. Everyone knows the advantages of using this tool:
The ability to provide accurate results, with most precise total stations capable of measuring angles up to 0.5 arc seconds, and distances of about 0.05 inches over a range of 10,000 feet.
The data is easy to collect and simple to use for all surveyors and managers. Real-time survey data can be quickly downloaded and used on the spot.
The ease of use means it does not take long to set-up or execute. Multiple surveys can be performed from one setup location and it can simultaneously receive and calculate measurements and coordinates.
Saves an extensive amount of time for projects and ensures no issues occur later on during development with a reduction in errors and rework.
As you see from the advantages, there is no doubting the importance of this device. It is not only used for construction, but in the mining industry, for Building Information Modeling (BIM), archeological excavations, and at crime scenes to help reconstruct incidents and help with forensic investigations.
Without a total robotic station, you could struggle to get your project off the ground effectively, or worse, face multiple issues during the construction process.
Buying a device, though, is not as easy as it seems. You need to do your research, understand the market, and find out which model will work for you. This guide can help you find the right total robotic station for your project.
4 Factors To Consider Choosing a Total Robotic Station
When choosing a total robotic station, you have to consider four factors:
The Application of the Station
How will the instrument be used is the first thing that you should ask yourself. How you use the equipment will help you determine the angular and distance accuracies you need, as well as range, portability, and ease of setup. It's here that can help you determine which model will work best for your project. For example, in the construction industry, instruments with a 5", 7", or 9" accuracy are usually required.  But you might require a different distance for another project. Once you know what you need it for, you can narrow down your list of stations.
Software Compatibility
Software is a vital component when choosing a total robotic station. While some devices are equipped with internal data storage, most models record measurements to an external data collector such as a handheld computer. It is, therefore, imperative that you make sure that your data collection system works with the software of the robotic station. Without the right connection, you could potentially lose data, or it is inaccurately recorded.
Essential Accessories
You might also require additional accessories to help with your project and maximizing the potential of your device. Accessories can include Prisms, Tribrachs/Adapters and Carriers, additional Data Storage and optical lenses. Consider all additional extras that you might need for your device.
The Price Of The Device
Total robotic stations are available in a wide range of prices. You can get some models for as low as $3,000, and some as high as $40,000. The price all depends on the accuracy, range of vision, software compatibility, and brand name. Some predominate brands include Leica Geosystems, GeoMax, Nikon, and Spectra Precision. Speaking to experts in land surveying equipment can help you narrow down which device will meet your needs in your desired budget.
These are the four factors that you have to consider when looking for a total robotic station. It can make the difference for your project and help you get the results you want.