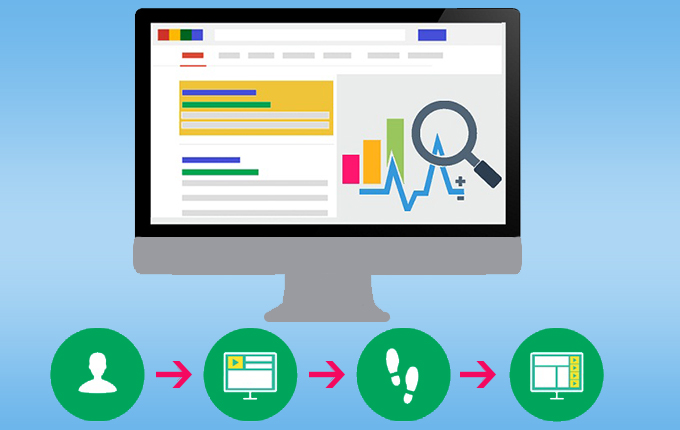 Google Ads is an online advertising program launched by Google. You can use Google Ads to reach to people exactly when they are interested in purchasing or knowing about your services or products. Google Ads work by creating accounts that are managed online. It is a very flexible program, and you can change your ad settings, budget, texts, content at any time.
It is a paid advertisement program that requires no minimum budget. Your ads appear in Google search results, or Google can also post them on non-searching engines like mobile apps and websites. You get full control over when, where, and how many times your ads should appear.
What is Facebook Ads and How Does It Work?
Facebook is the world's largest social media network, and it is one of the topmost digital advertising channels.  It plays a very significant role in developing the outreach of a business. Hence, Facebook Ads is one of the best digital marketing strategies. Facebook Ad targets people depending upon their location and interests according to their Facebook profiles. Reaching the exact audience is the major benefit of using Facebook Ads. These ads appear in News Feeds.
To get started, you have to click on 'Create a new ad,' and then choose ' Promote your page.' You can now customize your ad according to your business requirements and budget.
Google Ads vs. Facebook Ads
Both of these platforms work on a pay-per-click basis. And in both cases, you enter an auction where you bid how much do you want to pay for your ad space. Whenever someone reaches your ad and clicks on it, you are charged for it.
Now the question arises, which one is better for your business growth. The answer is simple. If the purpose of the advertisement is sales or anything relevant, like leads or consultations, then both of these platforms will work well for you. But if you want to increase the social following of your brand and improve your brand awareness, then, without any second thoughts, Facebook is your place to be.
Hence, the answer to the question greatly depends upon your end goal. Google Ad is a paid search, while Facebook Ad is a paid social. Being the most used search engine, Google is the de facto leader in digital advertising. Similarly, Facebook, with more than 1.6 billion users, has unparalleled audience granularity.
In the end, all that matters is how and where to utilize the incredible power of both of these platforms.